By: Jerry Trubman, Owner and Founder
I suppose we can file this month's post into the "Get off my lawn!" category, but I hope the message is something that will at least give you some things to ponder. Proceed with caution…
I have a social media pet peeve to share with you: the '#blessed' hashtag
This hashtag is generally accompanied by photos involving awesome vacations, fancy cars, upscale personal belongings, etc.
Now look, there is nothing wrong with having nice stuff; this is not the issue.
As an immigrant who came to this country at a young age, much of my young adult life, as well as my parent's lives, was spent chasing what is commonly referred to as 'the American dream'. This may actually be the reason this hashtag is so uncomfortable for me. I spent years trying to find my happiness in 'stuff'. After years of being unfulfilled, I finally gave up.
A friend once said this was like building a castle on top of sand. No matter what you try to build on it, it just sort of falls apart. They didn't have social media back then, but if they did I could totally see myself using #blessed in a photo of me standing next to a recent purchase or whatever.

So, if this is not #blessed, what is?
It can manifest itself in many ways, but here are some examples:
An emergency responder is #blessed for being able to stay calm under pressure and save people's lives day-in and day-out.
An entrepreneur is #blessed when he/she figures out a way to make something better and/or cheaper so more people's lives can be enriched through the use of it.
A young person who has not yet found their calling in life, joins the Peace Corps or goes on a mission trip to an impoverished part of the world to improve conditions for the betterment of the people there.
In other words, the purpose of being blessed is to be a blessing.
Most of us living in the U.S. suffer from the luxury of luxury.
Sorry snowflakes, if you think things are bad here and there's no way to create opportunity for yourself, go visit a part of the world where that dynamic ACTUALLY exists. My parents sold what few valuable belongings they had to come to this country. They came here with nothing but a couple suitcases, a small child, the child's grandma, and a big helping of determination to better themselves. What they didn't have in talent and command of the English language, they made up for with hard freaking work.
It's easy to get blessings confused with belongings or experiences. The origin of the word 'blessed' comes to us from Christianity. It is used as either an adjective: To be made holy; consecrated. Or a noun: Those who live with God in heaven.
In a single generation, we've managed to turn that into posing while on an exotic vacation with duck lips and making a peace sign.
If one only feels blessed when consuming excessively or squandering time, money, and talents, I would challenge them to rethink what the hashtag really means.
Until next time,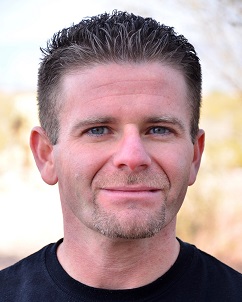 Jerry Trubman is a coach, clinician, author, blogger, and powerlifting state champion. With over two decades of lifting experience, he has devoted himself to seeking out better answers, and distilling them into practical programs that produce great results. Jerry has coached "Team Protocol" to 4 National Powerlifting Championships in the 100% Raw federation. He writes the internationally-read blog, "The Healthy Addiction" and lives in Tucson, Arizona with his wife Marie and dog Sadie. To subscribe to his blog, click here.