This is it! This is the day… the day you become a runner. You are wearing your professionally fitted, scientifically designed running shoes. You have your moisture wicking tights and matching tank. Your color coordinated head phones are in your ears and your favorite motivational rock ballad is playing. Here we go!
After two blocks you start to walk so you can catch your breath. You see all of the runners on the road and the reality hits you. What were you thinking? "This is embarrassing! I am not cut out for this." Humiliated and defeated, you walk home.
You have held an office job for most of your adult life. Your backside and your desk chair have combined to form a solid mass. You know you have to do something. You hear talk in your office about the fitness trends as they come and go. Some sound totally doable. There is a gym down the street that has a special new member rate. This is your time! This is when things change! "I am going to get fit!" You walk in the door and realize that you are starting from nothing and feel like you have no business there. Before you can make a total fool of yourself, you quietly slip out of the door.
Starting is hard. No one wants to be a beginner. No one wants to admit that they have allowed themselves to fall so far from where they want to be. No one wants to appear slow, uncoordinated or out of shape. But right now, that's where you are. And you know what? That's ok!
You are where you are today. If you make no effort to change, that is where you will be tomorrow, and the day after that, and the day after that… but if you can make one small change today, that changes your tomorrow, and allows you to make another small change that changes the next day, and the day after that- again. The choice you make today will change your future.
Or you can do nothing. Stay right where you are… comfortable and judge yourself for it.
We have beginners come into our facility weekly. I feel their discomfort and awkwardness and I feel their determination to make that change. I was there once. I remember being overweight, self-conscious and not having any idea what to expect. But I kept going back and making that one small change every day. That is manageable. Our beginners learn 4 basic movements: Pushing, pulling, hinging at the hips, and squatting… and we practice them until basic proficiency is achieved. We celebrate the small victories as they come.
That sounds pretty simple! You push a shopping cart or your child on the swing. You can do that! You pull weeds in the garden or pull your dog away from the neighbor. You can do that! You hinge when get into or out of the car. You can do that! You squat 10 different ways in a day…
The movements are innate, but the technique is slightly different. Add some weight, some more movement, and some repetition and you are on your way. So add a kettlebell, some bands, a box and some foam rolling and you have made that first step and one small change. You might be sore, you might be tired but I guarantee that you will feel proud! I will be cheering very loudly for you each step of the way! You will have taken a chance and chosen to control your tomorrow and will be ready to make another small change. Don't be afraid to be a beginner. It only lasts for a little while.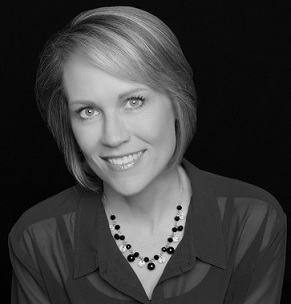 Renee has been a fitness instructor since 1988. Seeing all of the trends come and go over the years, kettlebells have become her passion. She received her HKC and SMK kettlebell certifications as well as the ACE personal trainer certification. Now at The Protocol, she enjoys seeing her clients get the results they want and make changes that allow them to live a longer, healthier life. Living in Tucson allows her to participate in her love of hiking, running and being outdoors all year around.