By Jerry Trubman, Owner and Founder
There's no doubt most of you are pretty bummed out about your gym STILL being closed. For many of us, it's our drug of choice, best anti-depressant, and thing we do that prevents us from going nuts… and now it's closed.
There's an ugly underbelly to this pandemic that most are uncomfortable talking about, and it's just how much obesity plays a role in poor COVID-19 outcomes. As an owner of a gym, I suppose I'm the one to jump on this grenade. My message today serves as a ray of light, as well as a warning to those who may have chosen to not take better care of themselves, and are now faced with potential repercussions from those decisions.
If you're like me, you've grown tired of the emotionally-charged reporting, and are more interested in the numbers. Since raw data will ultimately determine when we get to reopen. There is one set of numbers that I found especially disturbing. Don't worry, it's not another crazy COVID post. This was from a number of years ago…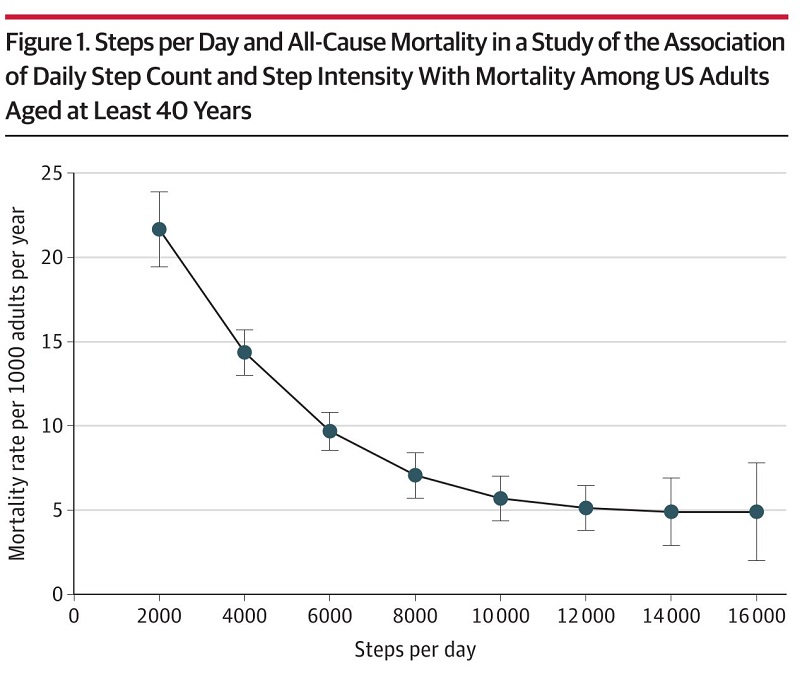 The chart above is from this website. From similar sources on this subject, it seems reasonably reliable. I chose this particular one because of the "40 and over" part (most closely reflects our client base and readership).
For those who don't move around much, these numbers don't look good… and this graph was produced LONG before the virus. How do you suppose it would look if they added "and tested positive for COVID-19" to it? It's still early in the research game, and numbers seem to change more rapidly than most of us can keep up with (this post was written late-April 2020), but from what I'm seeing, if you're under the age of 60, the chances of you dying from the virus are pretty low unless there are other issues at play.
Please help support our blog by shopping Amazon using the link below...

What do they mean by 'other illnesses' and 'other health conditions'? Couldn't almost anything fall into the category of 'other condition'? Can we be more specific?
Turns out, we can. According to the CDC, many of the 'other conditions' are either obesity itself of other lifestyle-related diseases that are a direct result of being obese. Many infectious disease experts from other parts of the world have expressed concern about the virus making its way to the US because of our well-known obesity problem. Unfortunately, they may have been right. When this thing blows over and the data is compiled, I'm reasonably certain they will tell us that obesity will run a close to second to age in determining poor outcomes.
If you're a follower of our programming, you know that we've joked around for years about how our training makes us 'harder to kill'. I even have colleagues like Levi Markwart that have named their programs after this slogan. I only know a couple people personally who have gotten the virus (I'm sure this will change upward with time). They are both colleagues from my industry (husband and wife) and have managed to get on the other side of the virus with symptoms ranging from 'almost none' to 'really bad cold'. Very thankful it wasn't worse for them.
Please help support our blog by shopping Rogue using the link below...

When this is over, there are many lessons I hope we all take away. From a strength coach's perspective, I hope this pandemic served up a big wake-up call to those who have not been very nice to their bodies. Biblical teachings say, "Your body is a temple." Some have been treating their bodies more like amusement parks. Maybe it's time to stop?
Not that it's any of my business, but I also think it's time to start taking grandma's advice about having a 'rainy day fund' of at least 3 months of living expenses in an easily-accessible account. The economic repercussions that we are all so concerned about would look very different if we all had that. Is it practical for everyone? Probably not. But let's admit it's possible for WAY more people than those who currently have it.
The take-away message is this: No matter what, just keep moving!
I don't know what the immediate future holds for fitness clubs, but I do hope that people will come out of this situation with a greater sense of value that smaller, boutique-style places like our gym provide. We were social distancing before it was cool!
Gyms (and life) will slowly start to reopen again soon, and I hope you emerge stronger, healthier, and more resilient from this time away from it.
Until next time,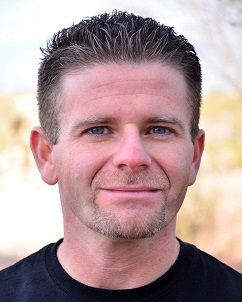 Jerry Trubman is a coach, clinician, author, blogger, and powerlifting state champion. With over two decades of lifting experience, he has devoted himself to seeking out better answers, and distilling them into practical programs that produce great results. Jerry has coached "Team Protocol" to 4 National Powerlifting Championships in the 100% Raw federation. He writes the internationally-read blog, "The Healthy Addiction" and lives in Tucson, Arizona with his wife Marie and dog Sadie. To subscribe to his blog, click here.