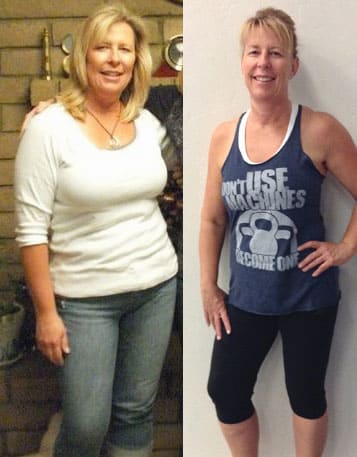 "I noticed a sign on the side of the road that said, "Get Fit Today" with a phone number. That was May 2011 and I still look forward to my 6 a.m. workouts with Jerry. Each and every week, I continue to get stronger and healthier, this is evident by my increased working weights and the noticeable increase in stamina I have during the workouts. I truly enjoy the ever changing and challenging workouts that are planned out for each session. There is no mundane boring exercise routine here! Living a healthy life is easier when you surround yourself with like-minded people. The Protocol is truly a healthy addiction for me!"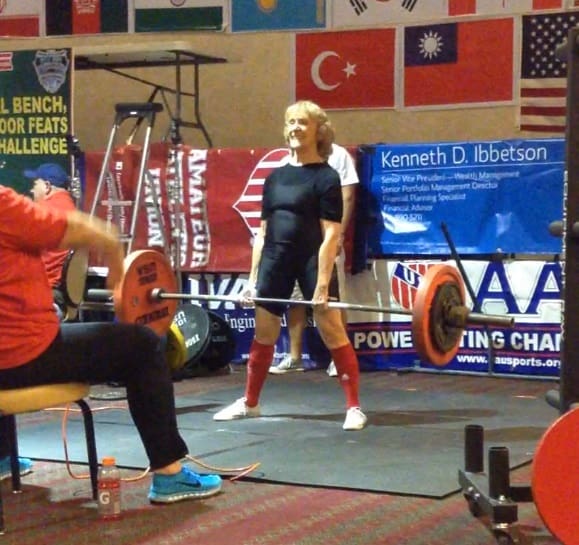 "I have been encouraged and given expert coaching at The Protocol. I have become stronger and accomplished things I wouldn't have thought I could."
-82 years young. Holder of 8 world records in powerlifting… all obtained after age 80.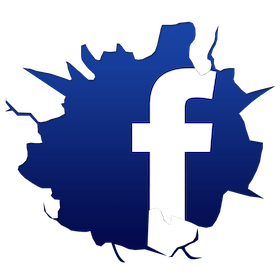 Working out at the Protocol has been a life-changing experience... Literally. Through Jerry's instruction I've been able to dramatically change my diet, learn more about how to keep my body mobile and healthy, and I'm in the best shape I've been since high school... No joke! The philosophies implemented at The Protocol are simple yet incredibly effective. It makes getting strong and staying healthy easy. I HIGHLY recommend it to everyone who is serious about making a change in their life to be their strongest and healthiest.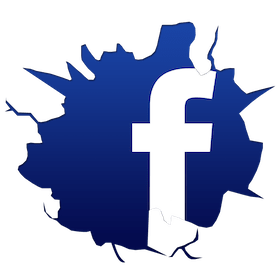 Jerry is an incredibly knowledgeable, dedicated and capable trainer. He has helped many people achieve their health and fitness goals, including my wife, a petite woman who has no problem hauling 2 5gallon water jugs hundreds of yards with the men of her office while wearing heels.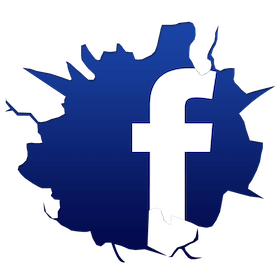 Jerry is the best! A quality coach who can perform the skills and teach them to anyone. I highly recommend to anyone in the area to who is looking to get stronger and healthier to get in contact with this man.
Four years ago I met Jerry and started strength and conditioning training with him at the Protocol. After several months of training, I realized that this was exactly the kind of environment that could be beneficial for my special needs son. I spoke with Jerry at length about his medical condition and believed that he had the expertise and patience required to make a difference for him. Fast forward 4 years and our 20 year old son is busting out pull ups and can deadlift double body weight. These are accomplishments that we were told would be impossible due to his medical diagnosis. Jerry is a phenomenal coach, he is always educating himself, working on a plan, or trying some new technique to increase my son's performance and flexibility. He has been patient with his physical limitations without babying him. He has expected great things from him and consequently, our son has risen to the challenge. My husband has also joined the Protocol and we all train with Jerry as a family. It is a testament to his skills as a trainer that he can work with such a variety of individuals in a class setting and teach all of us that we are capable of extraordinary things.
I recently moved from Colorado to Tucson and was searching for a gym where I could continue my kettlebell training. The first time I walked into The Protocol and met Jerry, Matt and Marie, I knew I was home. The small class sizes allow the coaches to pay attention to each attendee and ensure a safe and effective workout. I have grown stronger and learned how to perform the exercises with proper technique guaranteeing good health and mobility for many years to come. The atmosphere is warm and supportive. That's important for a middle aged woman like me! If you are looking to improve your movement, stamina, strength and confidence, give the protocol a try. You won't be disappointed.
The Protocol has provided me with a simple solution to getting stronger, increasing mobility and becoming healthier. The fundamental, simplistic skills taught at the Protocol are the foundation anyone can use to enhance their athletic performance or just overall health. Having been a rock climber for the past 20 year I have always been looking for new and better ways to train. After only 3 months as a member of the Protocol I have shown immediate improvements in my ability to perform as a rock climber. After explaining some of the specifics of my athletic discipline, Jerry quickly instructed me on some training advice that I believe will allow me to advance to new levels that I thought were impossible to achieve in my life. Already, I am measuring gains in strength and body tension while rock climbing. I found myself saying, "Whoa, what the hell is happening to my body? I feel amazing, I feel stronger, I'm having fun" and this is just a result of the Protocol classes alone. In addition to classes I have been able to meet with Jerry for private, one on one sessions to go deeper into rock climbing training specifics to dial in my focus on strength and conditioning that is perfect for maximizing the quality of my workouts. I am so fortunate to have met Jerry, Marie, Matt and the clients that are all part of the Protocol family and encourage others to join this special group of motivated people to enhance their health and happiness in life.
As an obsessed rock climber of 16 years, I'm constantly seeking ways to get stronger and stay injury free. I'd been considering adding some sort of weight training to my regimen and was referred to Jerry Trubman by a friend. Thinking I'd just take a few private lessons with Jerry to learn some basic lifts, I realized within the first 15 minutes of that initial phone conversation that this man was very, VERY good at what he does and simply a wealth of knowledge that I must tap into. I'm now a regular member at The Protocol and am becoming not just a stronger rock climber, but a stronger human being. Jerry's simple, straightforward, tried and true no-frills approach to strength and conditioning resonates well with the way I already like to train. Pair that with the contagious passion that Jerry, Marie and Matt all share for their sport and I don't see my Protocol membership expiring any time soon.
The Protocol is results-oriented. I started training at The Protocol just over a year ago. Getting stronger and moving better has truly transformed my physical health and outlook on life. I have lost over 30 pounds and have more confidence in my ability to meet any challenge that comes my way. I am stronger in every way. Jerry Trubman is extremely knowledge about movement, programming, and strength-building principles. If you are looking to learn and train AND actually make healthful changes in your life, The Protocol is for you! There is no magic here -- just sound training, programming and a supportive environment unlike any other. You will want to go to every session and won't let any excuse keep you from getting stronger.
I'm a 17 year old who can now beat you in a arm wrestling match and complete a couple pistols squats! A few years ago I had surgery for Patellar Dislocation, and a friend recommended that I go to Jerry for physical therapy to help get my right leg stronger. Man, has he helped me excel far beyond simple leg strength! Jerry has helped me unlock my true physical potential and has boost my self confident by 100%! He pushes you as far as he knows you can go, yet always keeps safety in high priority. Jerry pours knowledge into me in every class, and has completely shifted my views on strength and physical health. I am honored to be in the tight knit community of strong, healthy, happy people he has built. His classes are small and direct; challenging, but not impossible. Jerry is one of the biggest mentors in my life, works hard, and all in all is a pretty AWESOME guy. I highly, highly encourage you to check the Protocol out. It could literally change your life!
Jerry Trubman and The Protocol have given me a new lease on life. I had back pain and instability in my shoulders and knees. Jerry helped me rebuild my strength in a safe, supportive atmosphere. My tennis game has improved dramatically, and I have never felt better. If you are ready for REAL strength training, get away from the cross fit fad and visit The Protocol. You will not be sorry.
For many years I had exercised and done training at home. In 2016 I wanted to add kettle bell training to my routine and soon decided that the online video and training may not teach the correct form. My daughter's friend highly recommended Jerry and The Protocol. After talking with Jerry I decided to start a month class in October of 2016.. What I found was more than a Kettlebell class but a team of exceptional professional trainers, small class sizes and a family who care about the whole person. Jerry, Marie and Matt are not your typical trainers. They are attentive and ensure that you are performing the Kettlebell, warm ups and all exercises correctly. Also, they can identify quickly and accurately where your body has weaknesses and modify the exercises to build and strengthen those areas. I added a heavy metal program and have improved my core strength while lifting more weight than I ever thought possible, and at the same time, improving my overall health.
I have been working out with Protocol for just over a month now and can already see and feel the difference. I really appreciate their focus on safety and proper technique. The workouts are always challenging but don't make it impossible to go to work the next day. Plus the atmosphere is great, no in your face, rah-rah bull. I look forward to where I will be in a year and beyond.
I love this place! Not only is Jerry a great trainer but he has created a culture that I am proud to be a part of. If your looking some great place to train this is it!
Working out in Jerry's classes is great! He makes sure he keeps classes to a small size so that good instruction can be provided to everyone, and this also helps create a great "team" atmosphere where we all encourage each other.
The Protocol Strength and Conditioning is a unique place to train. Join us and be part of a great community of people committed to improving health, improving mobility, and building strength.