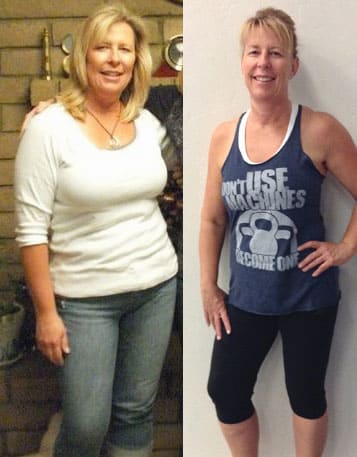 "I noticed a sign on the side of the road that said, "Get Fit Today" with a phone number. That was May 2011 and I still look forward to my 6 a.m. workouts with Jerry. Each and every week, I continue to get stronger and healthier, this is evident by my increased working weights and the noticeable increase in stamina I have during the workouts. I truly enjoy the ever changing and challenging workouts that are planned out for each session. There is no mundane boring exercise routine here! Living a healthy life is easier when you surround yourself with like-minded people. The Protocol is truly a healthy addiction for me!"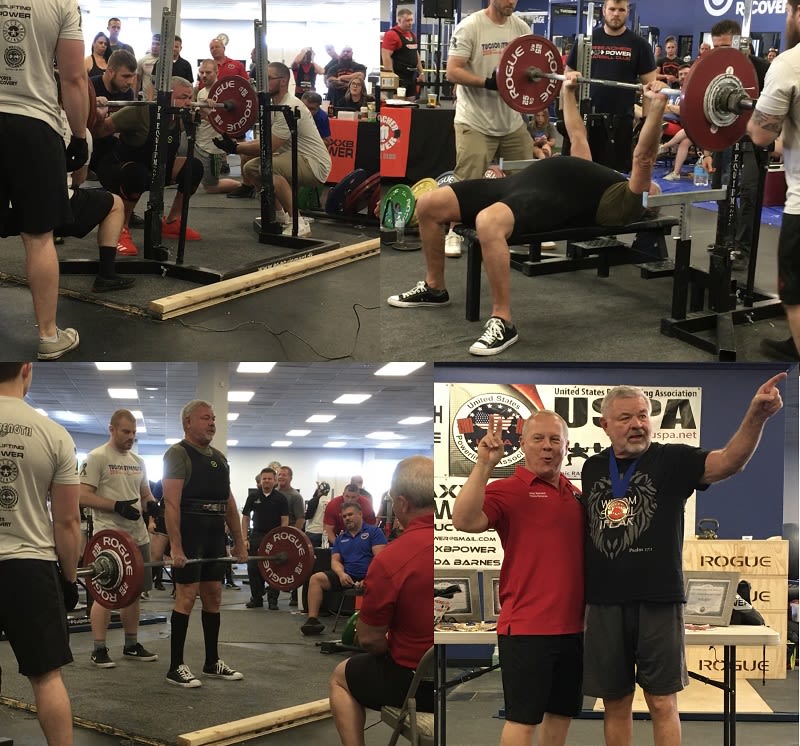 I was referred to The Protocol SC by my physical therapist to continue rehabilitation on a couple of bad shoulders. Slowly and patiently, with attentive care and coaching, Jerry and Marie helped me recover strength, increase range of motion, and minimize the discomfort.
Now, two years later I'm in better condition than I have been in over 30 years. Their small classes, personal attention, and expertise in exercise physiology and mechanics have been a real blessing to me. Wife is also enrolled in their kettle bell program and loves it.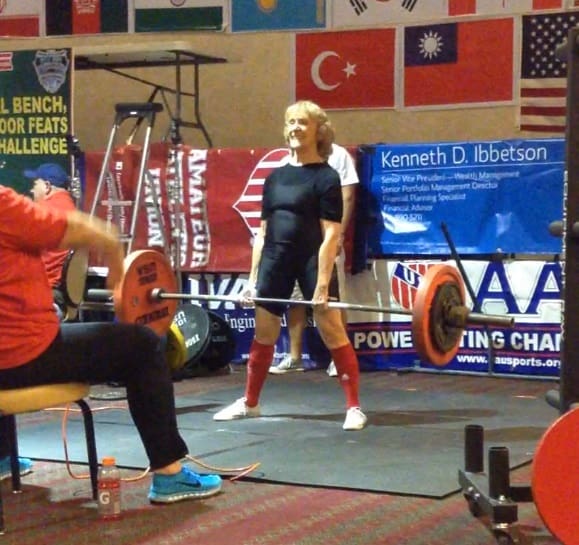 "I have been encouraged and given expert coaching at The Protocol. I have become stronger and accomplished things I wouldn't have thought I could."
-82 years young. Holder of 8 world records in powerlifting… all obtained after age 80.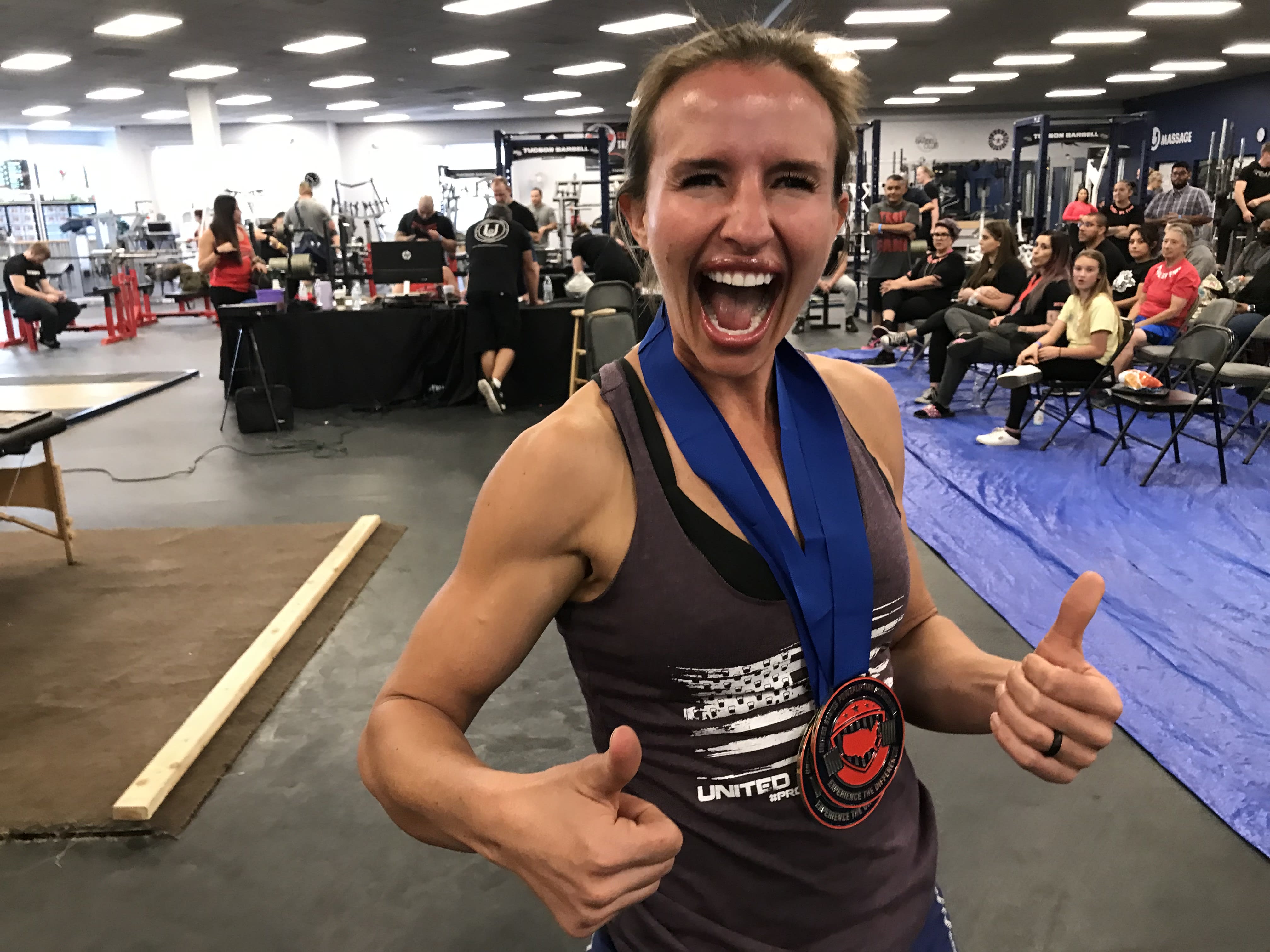 I recently celebrated my one-year anniversary at The Protocol S&C and I am still as excited and as honored to be at every class as I was on day one. As an avid rock climber looking for a safe and sustainable way to get stronger and maintain my mobility Jerry Trubman and his team came HIGHLY recommended to me. I am consistently challenged and I learn something at every single class. The small group setting is a huge benefit for me as you have the opportunity for extremely talented individualized coaching without the cost that comes with 1:1 training. I have remained completely injury-free in my time at The Protocol (which is not the case for many rock climbers) and have met a number of my personal strength, fitness and climbing goals. Jerry & his team of coaches are as committed to your strength and fitness as goals as you are and this is not the standard I have experienced in this industry. Everything that Jerry had helped me plan out and work towards has worked and I have 100% faith in his programming and curriculum. The Protocol is an extension of my family and I will be here for many years to come. Thank you Jerry, Marie, Gustavo, Matt and Linda. You are all awesome and it is an absolute honour to work with you.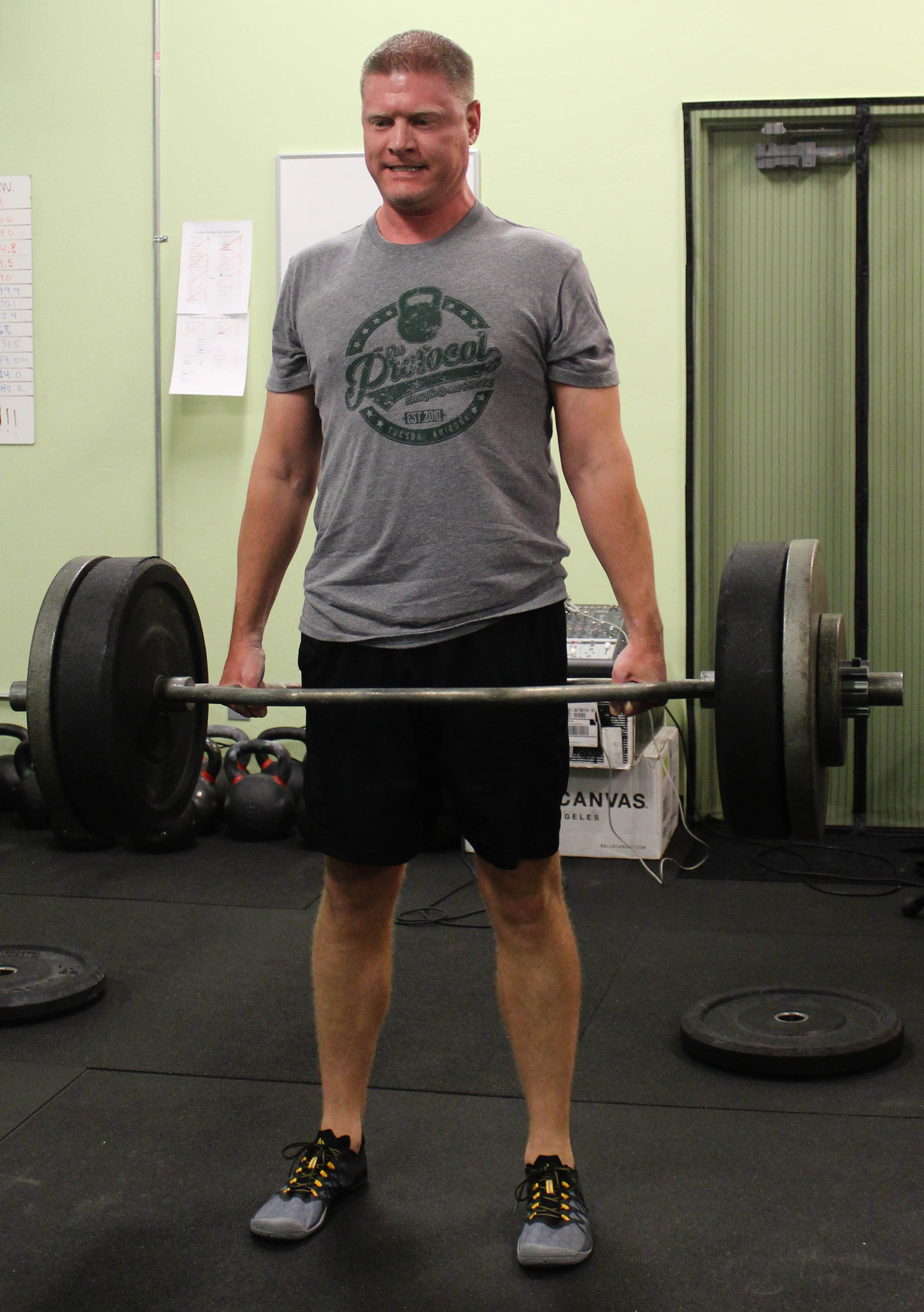 I have been working out at the Protocol for almost 2 years. My job requires that I spend a lot of time sitting, and over the years I have developed aches and pains from hunching over. The last two years that I have been working out at the Protocol, I no longer have those aches and pains. The system, including the warmups and workouts at the Protocol have made me stronger, and have enriched my life. I am stronger to do the things in life I love, such as hiking, backpacking, and other outdoor activities with the family. Jerry and Matt are top notch trainers and always have your best interests in mind. I am very happy I found the Protocol.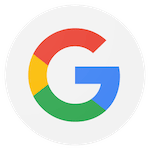 1 want to take a moment to tell you how much I appreciate having Gus as a trainer and having a chance to workout in your gym. Since training with Gus I've been able to do boulder problems in the gym that are at least 1 to 2 grades harder than before with consistency, in addition to breaking into much harder grades in my sport climbing. I've never considered myself as a strong athlete, but have gained strength, mental toughness and confidence by training with Gus. He brings a lot of patience to the training sessions, he puts a lot of effort into our program and is very diligent in explaining concepts and showing us proper technique. The workouts are always challenging and fun! I would gladly recommend training with Gus for all climbers wishing to push their own boundaries.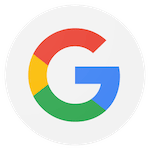 The Protocol forges everyday humans into world class performers. I wouldn't have a problem sending any family members there, because I know they'd be in safe hands.
Jerry Trubman (owner) has the attention to detail similar to that of a Royal Marines Sergeant Major. As part of my job within the fitness industry I've had an insight into the daily operations of numerous facilities around the globe and The Protocol runs a truly world class operation.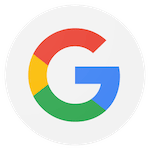 Jerry and his team are solid. Many gyms do group training but the Protocol focuses a small group training rather than trying to stuff 30 people in a class with a cheerleader. As a local gym owner myself I appreciate what the Protocol brings to the fitness scene in Tucson. While everyone is going bigger, Jerry has continued to focus on quality with his system and not buying into the newest fads and trends.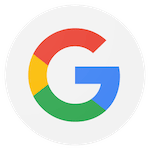 Jerry & his team are exactly the kind of allies anyone could want when building strength: highly knowledgeable, cognizant of limitations, and committed to good form & consistency rather than "quick fixes". Plus, the other members are a really lovely and diverse group of folks, and in such a divisive climate it feels really good to come together over picking up and swinging around some heavy stuff. I'm so glad to be a part of this gym/family.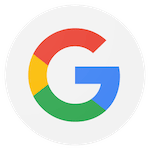 I've been going to The Protocol for alittle over 2yrs now. I have never had such a positive experience in the gym or seen the kind of personnel progress trying to go it on my own. All the coaches are very knowledgeable and all around great people to work with. The small class sizes are great and the programing keeps things interesting. Being one of the younger members it is humbling seeing those 20+ years older than me still running circles around me in some areas, and really gives me something to look up to and strive for.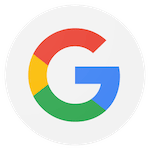 I started training at the Protocol 9 months ago. At my very first one on one with Jerry I realized this is the place for me. Jerry's vision as to what fitness should be about is cutting edge and heavily focused on body health and longevity. His ability to simplify what the strongest people on this planet do is unparalleled. If you are looking for a gym where the instructors care about you and are committed to getting you the result you want, this is the place for you. Because I was so inspired by the dedication Jerry has for his gym and his students I have gone from student to instructor at the Protocol and share the same drive to get our students to where they want to be. Truly a life changing gym. It was for me and if you are dedicated to make a change in your life it will be for you too.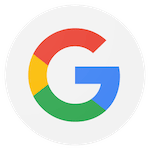 I am a 69-year-old woman who had a stem cell transplant 3 years ago with many complications and setbacks (including a broken hip). My strength, balance, and stamina had deteriorated greatly. Prior to the transplant I was fairly active, hiking, walking, water aerobics and a bit of yoga (not much). I was NEVER a gym rat. In January I saw an ad on Facebook about some "free" gym memberships for older people. Well, I knew that was just a come on and did not follow up on it. But it got me wondering if maybe I should try some thing different than what I had been doing which was pretty much nothing.
After just a bit of research I found The Protocol Strength & Conditioning program and the trainer Marie. I started in January with a few sessions with a personal trainer to evaluate my abilities and to introduce me to the training protocol. Now I am in a 3-person class (plus the instructor). I have had amazing progress since then. I brag to my friends that I can now get up off the floor with out having to drag myself to a chair to drag myself up. This may not sound like much but it is a big deal to me. Friends tell me how good I look. My posture is better and have more strength in my arms and core. This is all after only 2 months.
I never thought I would ever have a personal trainer or do interval training but here I am! Currently I am the slowest and weakest in the class but that is fine. Marie never asks me to do more than I can but encourages me to make consistent slow progress. My usual MO is to work fast and hard and then quit. I wish all my friends could be with me.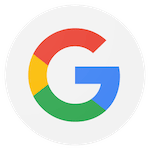 I love my gym! I have been a member for over a year now and could not be happier with the level of expertise and professionalism I have access to in every class. I am stronger and more agile than when I started, and I was quite fit to begin with. I look forward to my classes and am motivated by the instructors, my classmates, and goals reached and yet to reach. Anyone can benefit from joining this gym. The classes are small with plenty of personal space and everything is immaculately clean and sanitized. Come! Get fit. Get healthier. Get stronger. Build up your body; don't let age break it down. There is so much joy in moving your body and being able to safely move heavy things around the house without getting injured. Whatever your goals are, and whatever your starting point, you will have the support you need at The Protocol.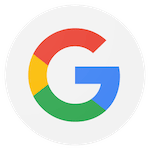 A year ago, I was introduced to Protocol Strength and Conditioning during the pandemic. At the time, I was just trying to find a place where I could continue to do weight training. Since I didn't start to train regularly until my senior year of high school, I was still a rookie in terms of weight lifting. I don't mean that I'm an expert now, but I'm still extremely happy to see the growth and improvement of myself physically and mentally during my time at the Protocol.
Protocol is a special place. It is not only a gym for my training but also a place where I found mentorships. Needless to say, the coaches at Protocol are highly professional and incredible individuals. They have coached me through walls after walls and challenges after challenges. I am lucky to be able to have these mentorships. The ultimate goal of weight training at Protocol is to become strong and I know that I have been making progress toward that goal. In fact, without the amazing workout modules and programs which are arranged by our coaches, and the cues after cues which I have received, I honestly don't know where I am going to end up weight training wise. The feeling of hitting PRs at the end of a heavy metal program might be one of the best feelings in the world and I'm glad to have these wonderful moments at Protocol.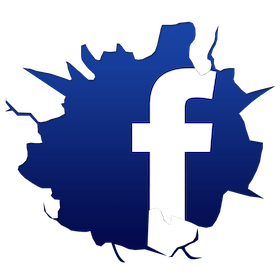 Working out at the Protocol has been a life-changing experience... Literally. Through Jerry's instruction I've been able to dramatically change my diet, learn more about how to keep my body mobile and healthy, and I'm in the best shape I've been since high school... No joke! The philosophies implemented at The Protocol are simple yet incredibly effective. It makes getting strong and staying healthy easy. I HIGHLY recommend it to everyone who is serious about making a change in their life to be their strongest and healthiest.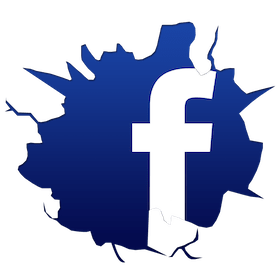 Jerry is an incredibly knowledgeable, dedicated and capable trainer. He has helped many people achieve their health and fitness goals, including my wife, a petite woman who has no problem hauling 2 5gallon water jugs hundreds of yards with the men of her office while wearing heels.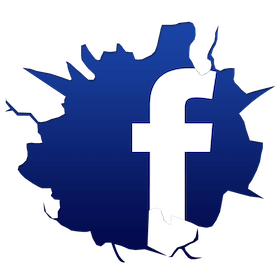 Jerry is the best! A quality coach who can perform the skills and teach them to anyone. I highly recommend to anyone in the area to who is looking to get stronger and healthier to get in contact with this man.
Four years ago I met Jerry and started strength and conditioning training with him at the Protocol. After several months of training, I realized that this was exactly the kind of environment that could be beneficial for my special needs son. I spoke with Jerry at length about his medical condition and believed that he had the expertise and patience required to make a difference for him. Fast forward 4 years and our 20 year old son is busting out pull ups and can deadlift double body weight. These are accomplishments that we were told would be impossible due to his medical diagnosis. Jerry is a phenomenal coach, he is always educating himself, working on a plan, or trying some new technique to increase my son's performance and flexibility. He has been patient with his physical limitations without babying him. He has expected great things from him and consequently, our son has risen to the challenge. My husband has also joined the Protocol and we all train with Jerry as a family. It is a testament to his skills as a trainer that he can work with such a variety of individuals in a class setting and teach all of us that we are capable of extraordinary things.
I recently moved from Colorado to Tucson and was searching for a gym where I could continue my kettlebell training. The first time I walked into The Protocol and met Jerry, Matt and Marie, I knew I was home. The small class sizes allow the coaches to pay attention to each attendee and ensure a safe and effective workout. I have grown stronger and learned how to perform the exercises with proper technique guaranteeing good health and mobility for many years to come. The atmosphere is warm and supportive. That's important for a middle aged woman like me! If you are looking to improve your movement, stamina, strength and confidence, give the protocol a try. You won't be disappointed.
The Protocol has provided me with a simple solution to getting stronger, increasing mobility and becoming healthier. The fundamental, simplistic skills taught at the Protocol are the foundation anyone can use to enhance their athletic performance or just overall health. Having been a rock climber for the past 20 year I have always been looking for new and better ways to train. After only 3 months as a member of the Protocol I have shown immediate improvements in my ability to perform as a rock climber. After explaining some of the specifics of my athletic discipline, Jerry quickly instructed me on some training advice that I believe will allow me to advance to new levels that I thought were impossible to achieve in my life. Already, I am measuring gains in strength and body tension while rock climbing. I found myself saying, "Whoa, what the hell is happening to my body? I feel amazing, I feel stronger, I'm having fun" and this is just a result of the Protocol classes alone. In addition to classes I have been able to meet with Jerry for private, one on one sessions to go deeper into rock climbing training specifics to dial in my focus on strength and conditioning that is perfect for maximizing the quality of my workouts. I am so fortunate to have met Jerry, Marie, Matt and the clients that are all part of the Protocol family and encourage others to join this special group of motivated people to enhance their health and happiness in life.
As an obsessed rock climber of 16 years, I'm constantly seeking ways to get stronger and stay injury free. I'd been considering adding some sort of weight training to my regimen and was referred to Jerry Trubman by a friend. Thinking I'd just take a few private lessons with Jerry to learn some basic lifts, I realized within the first 15 minutes of that initial phone conversation that this man was very, VERY good at what he does and simply a wealth of knowledge that I must tap into. I'm now a regular member at The Protocol and am becoming not just a stronger rock climber, but a stronger human being. Jerry's simple, straightforward, tried and true no-frills approach to strength and conditioning resonates well with the way I already like to train. Pair that with the contagious passion that Jerry, Marie and Matt all share for their sport and I don't see my Protocol membership expiring any time soon.
The Protocol is results-oriented. I started training at The Protocol just over a year ago. Getting stronger and moving better has truly transformed my physical health and outlook on life. I have lost over 30 pounds and have more confidence in my ability to meet any challenge that comes my way. I am stronger in every way. Jerry Trubman is extremely knowledge about movement, programming, and strength-building principles. If you are looking to learn and train AND actually make healthful changes in your life, The Protocol is for you! There is no magic here -- just sound training, programming and a supportive environment unlike any other. You will want to go to every session and won't let any excuse keep you from getting stronger.
I'm a 17 year old who can now beat you in a arm wrestling match and complete a couple pistols squats! A few years ago I had surgery for Patellar Dislocation, and a friend recommended that I go to Jerry for physical therapy to help get my right leg stronger. Man, has he helped me excel far beyond simple leg strength! Jerry has helped me unlock my true physical potential and has boost my self confident by 100%! He pushes you as far as he knows you can go, yet always keeps safety in high priority. Jerry pours knowledge into me in every class, and has completely shifted my views on strength and physical health. I am honored to be in the tight knit community of strong, healthy, happy people he has built. His classes are small and direct; challenging, but not impossible. Jerry is one of the biggest mentors in my life, works hard, and all in all is a pretty AWESOME guy. I highly, highly encourage you to check the Protocol out. It could literally change your life!
Jerry Trubman and The Protocol have given me a new lease on life. I had back pain and instability in my shoulders and knees. Jerry helped me rebuild my strength in a safe, supportive atmosphere. My tennis game has improved dramatically, and I have never felt better. If you are ready for REAL strength training, get away from the cross fit fad and visit The Protocol. You will not be sorry.
For many years I had exercised and done training at home. In 2016 I wanted to add kettle bell training to my routine and soon decided that the online video and training may not teach the correct form. My daughter's friend highly recommended Jerry and The Protocol. After talking with Jerry I decided to start a month class in October of 2016.. What I found was more than a Kettlebell class but a team of exceptional professional trainers, small class sizes and a family who care about the whole person. Jerry, Marie and Matt are not your typical trainers. They are attentive and ensure that you are performing the Kettlebell, warm ups and all exercises correctly. Also, they can identify quickly and accurately where your body has weaknesses and modify the exercises to build and strengthen those areas. I added a heavy metal program and have improved my core strength while lifting more weight than I ever thought possible, and at the same time, improving my overall health.
I have been working out with Protocol for just over a month now and can already see and feel the difference. I really appreciate their focus on safety and proper technique. The workouts are always challenging but don't make it impossible to go to work the next day. Plus the atmosphere is great, no in your face, rah-rah bull. I look forward to where I will be in a year and beyond.
I love this place! Not only is Jerry a great trainer but he has created a culture that I am proud to be a part of. If your looking some great place to train this is it!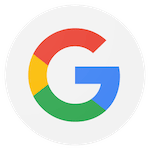 I have joined and worked with personal trainers in every gym in this town going back about 20 years. Everyone one of them were trying to make me do things I simply was not capable of doing. I was, recovering from back surgery of a ruptured disc. It didn't take long for me to become discouraged and quit. So over the years I reached a point of not being able to go grocery shopping because my stamina and mobility were nearly nil.
I started working with my personal trainer at Protocol about 9 months ago. My mobility has improved 100 fold and my stamina has improved as well. My trainer actually listens to my concerns and works with me within my capabilities and at the same time pushing me to do just a little more. Although weight loss is not my focus in have lost some weight which is a wonderful bonus.
Working out at Protocol with my personal trainer is one of the smartest and best decisions I have made in my adult life.
Working out in Jerry's classes is great! He makes sure he keeps classes to a small size so that good instruction can be provided to everyone, and this also helps create a great "team" atmosphere where we all encourage each other.
The Protocol Strength and Conditioning is a unique place to train. Join us and be part of a great community of people committed to improving health, improving mobility, and building strength.