By: Jerry Trubman, Owner and Founder
This post is part 2 of a previous post. Click Here if you missed it.
I may ruffle some feathers when I say this, but after doing this coaching thing for over 15 years now, I've gotten to a point where I can almost tell in the first ten minutes of talking with someone whether or not they will be a good student in our facility, and/or will get the results they are looking for. Yes, on occasion I get proven wrong, but it's very rare. In today's post I'm going to share with you what the 'tell' is. Why would I share this on a blog post? Well, there's a mindset component that I think can help you take on something new… even if what you're pursuing has nothing to do with exercise. Hope you enjoy…
Let's start by letting the cat out of the bag…
I can tell if we are a good fit for someone simply by determining whether the person is displaying signs of interest, or signs of commitment.
The differences may be subtle, but they are significant. And yes, sometimes we do see folks who start out as interested and later become committed. But like I said, it's rare. Interest vs. commitment can sometimes seem to be more of a personality characteristic than a temporary state of being. Some people just seem to commit to stuff, others drift.
I can see it in the questions they ask: 'Interested' people ask external questions:
"What equipment do you have?"
"Is there a smoothie bar?"
"If I join, will you make me do a lot of <insert thing they don't enjoy>? I HATE doing <that thing>!
"Can I come watch a session?" (BTW, the answer is no. We respect the privacy of our students too much to allow that).
'Committed' people, on the other hand, ask internal questions:
"I have high blood pressure and back problems. Do you guys work with people like that?"
"Do you work with older adults?"
"What do you recommend to someone who needs to lose weight?"
Committed people care much less about the 'stuff' we have. They care more about the things we can do for them.
Please help support our blog by shopping Amazon using the link below...

I notice this in my real estate business as well. It's very easy to determine someone's interest level in a property by the types of questions/comments they make when viewing the property. When every comment I hear revolves around the décor and stuff inside the house, the less interested they are. When they talk about whether or not their couches will fit in the living room, I know they are serious. I've never heard anyone say, "The owners of this house have very good taste in art and silverware… we'd like to make an offer!"
People who are just kicking tires seem to focus only on what WE do and what our facility does. Serious students, on the other hand, are focused almost exclusively on what THEY do, and how they can serve the greater good of what's happening around them. These are the people who are committed, and they are the ones who make progress… not only in their own goals, but helping those around them as well.
With all of that said, herein lies the question: What are you committed to? Are you really serious about losing those 20 pounds, or do you just want to dabble around a gym and see what happens? If you're the latter, you probably won't like us. Our system has this strange way of holding your feet to the fire. And let's be honest, until you develop these habits on you own, you probably need that. Once those habits are established, training starts to suck a little less. Now it's time to grow to the next level!
Roughly 40% of our students have been with us for more than three years, and roughly 30% over 5. In an industry (group fitness) that tends to be revolving door, this is pretty awesome. I can say with an utmost amount of confidence that the vast majority of the 'over 5 years' group, at this point, could lead one of our sessions about as well as I can.
So, if that's the case, why are they still here? I certainly believe that the community is huge part of it. But what makes community? It's people who are invested (committed) in those around them, and in the process of making that investment also improve themselves.
Please help support our blog by shopping Rogue using the link below...

I've said it before that I think a huge component of my own training progress revolves around the fact that I've spent so many years working on making progress in others. Every time I help or 'fix' something on someone, I learn something myself. Like most good coaches, I'm "committed" to this process and am passionate about it. I'm fairly certain that part of the reason the average lifespan of a trainer in this industry is less than 18 months, is that they go in with a completely different mindset… the mindset of a job. "I'll go do this thing and earn a paycheck and see how things go for a bit." These people won't be around next year. I suppose 'interest' vs 'commitment' works in this direction as well.
So, once again, I ask… what are you committed to? The answer to that question holds the keys to your success.
Until next time,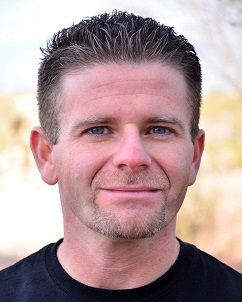 Jerry Trubman is a coach, clinician, author, blogger, and powerlifting state champion. With over two decades of lifting experience, he has devoted himself to seeking out better answers, and distilling them into practical programs that produce great results. Jerry has coached "Team Protocol" to 4 National Powerlifting Championships in the 100% Raw federation. He writes the internationally-read blog, "The Healthy Addiction" and lives in Tucson, Arizona with his wife Marie and dog Sadie. To subscribe to his blog, click here.