By: Jerry Trubman, Owner and Founder
The title is of this blog post is a quote that is attributed to Martha Beck (there is also a book with the same title by Suzanne Evans). I first heard this quote about 8 years ago from a yoga teacher at the end of her class. It was one of those things that really resonated with me, and I still think about it often and use it in my coaching. I've wanted to write a post about it for some time now, and since it's New Year's resolution season, I figured the timing was pretty good. Hope you enjoy…
The spirit of the message, as I see it, is that the sum of our actions contribute to the overall essence of our being. What do I mean by that? Essentially, life's journeys begins with mindset. Long before businesses crumble, weight-loss plans stall, and relationships fail… people quit.
The following may sound silly to someone of a different mindset, but one of the ways I knew my (then) girlfriend was 'wife material' was by how committed she was to things outside of our relationship; even when those things were very difficult. My theory turned out to be true: When difficult things came up between us, we were able sit down and hammer through them. Relationships are tough sometimes, and being with someone who flees at the first sign of difficulty is not someone worth investing into for a long-term relationship.

Ok… that last example was a little outside my scope of practice, so let's take a simple problem that is pertinent to the subject matter of this blog: weight loss. One of my mentors (yes, I'm talking about Dan John again) told me that when a new weight-loss client comes in for their first session/evaluation, one of the first things he asks is, "How clean and uncluttered is the inside of your car? Let's go out there and take a look!" More often than not, the answer is something along the lines of, "Oh, it's pretty bad!" His first homework assignment is to have them go home and clean out the inside of their car.
What does this have to do with weight loss? Everything.
In his experience as a coach, small habits, practiced consistently, lead to bigger outcomes. In order to be successful, we need to establish better patterns. It turns out that a disproportionally large number of people who carry too much fat on their bodies also 'carry too much fat' in other places in their lives. He has had great success in starting with simple tasks such as cleaning out cars and decluttering office desks the help fix these patterning problems. When it's time to start to look at eating habits, the same exact practices that were applied externally to their lives are applied internally to their bodies.
As you're reading this you may already be thinking about all the other facets of life where this applies… and you're probably right.
I remember even as a kid that whenever I went into someone's house that was very cluttered, I instantly became very uncomfortable. I hear they have these shows on TV about hoarders now. I've never seen one but I've stumbled across a few YouTube videos. I could only watch about a minute or two before having to shut it off.

Whether we realize it or not, we all have little mantras that we live by. For the last 8/9 years or so, "the way you do anything is way you do everything" has been mine. If I catch myself being lazy about something I don't want to do, I might say something to myself like, "I'm a disciplined person, and disciplined people don't do this."
So how about you? Does this message resonate with you? Do you have your own little mantra? I'd love to hear about it in the comments below.
Until next time,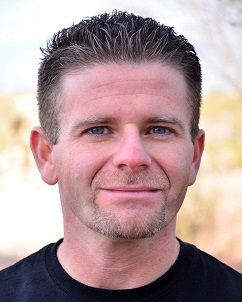 Jerry Trubman is a coach, clinician, author, blogger, and powerlifting state champion. With over two decades of lifting experience, he has devoted himself to seeking out better answers, and distilling them into practical programs that produce great results. Jerry has coached "Team Protocol" to 4 National Powerlifting Championships in the 100% Raw federation. He writes the internationally-read blog, "The Healthy Addiction" and lives in Tucson, Arizona with his wife Marie and dog Sadie. To subscribe to his blog, click here.