By: Jerry Trubman, Owner and Founder

I'm writing today's post as our powerlifting team is coming off of an outstanding performance at a local meet. I can't begin to tell you how proud I am of the hard work and dedication these guys and gals put into their meet prep. We racked up 18 state records, one national record, and two best lifter awards. To date, our facility has set 110 state, 33 national, and 29 world records in competitive powerlifting. Go Team Protocol!
Whenever we finish up a weekend like this, there's always a little bit of a letdown afterwards. If you've ever dedicated a ton of time to prepare for one big moment (marathon race, big presentation at work, wedding, etc.), you know what I'm talking about. There is almost this weird moment afterwards of, "Ok. It's done. Now what?"
In some ways, when looking at these big events in hindsight, it seems as though the process was more enriching than the final event itself.
<editor's note: If you enjoy this blog, please consider helping us out by doing some of your holiday shopping on Amazon using the link below. It costs you nothing and helps us earn revenue to keep our small business going. Also, 100% of all commissions received in November and December will be paid to our staff as a holiday bonus!>

As a coach, I've always been a 'process' or 'journey' guy. Dan John calls them 'pirate maps'. Most clients come to us looking for a pirate map; a step-by-step guide to accomplishing a particular goal. The trouble is, most clients are also too 'destination' focused.
Almost no one comes in and says, "I'm looking for a step-by-step detailed plan to gradually lose small amounts of weight over the next year." BORING! Instead we hear…
"I want to lose 20 pounds NOW… as long as it doesn't involve too much work… and I still want to eat whatever I want."
Sorry, my magic wand is in the repair shop again (darn thing keeps breaking on me).
The longer I do this, the more I've realized how much the power of periodized programs can apply to pretty much anything. The sport of powerlifting puts a fine point on this: If a meet director called me up and wanted our team to compete this upcoming weekend, I would be forced to say no. It just takes more time than that to prepare. And if we did show up, we would simply not be able to do our best.
This is where I think lots of plans fall apart; we are too focused on the destination. We live in an instant gratification society, but there are just some things that are not instantly gratifiable.


The other problem, of course, is that journeys are seldom linear. Going straight from point A to point B only works if you're an Uber driver. The rest of us often have to maneuver through dense forests, cross bridges, come to forks in the road, meet trolls, solve riddles, get lost, turn around, and find the correct path again.
But that's what makes it fun, right? If it was easy everyone would do it! It's also why those few who take on these journeys are often rewarded so handsomely for it.
And maybe… just maybe… it's ok to just rest a little after something big is accomplished. One of the hardest things I have to convince my people to do after a big peak in training is to take 30 days to just come in and grease the wheels with simple and light(er) training sessions. It's almost uncomfortable to do this after coming in and grinding for weeks and weeks on end, but it's good for your body and mind. The next peak is coming, don't worry.
Dips in training/life cycles also allow us the opportunity to sit down and reevaluate. Some of the best peaks I've had in my life (including the one that started my fitness business) came from major valleys. As a young man, I used to dread the valleys. But now I realize their necessity.
As 2018 is coming to an end, this may be a good time for you to take some downtime and evaluate where you're going, and make sure your plan is getting you there. For the Trubman household, it's been the year of the 'journey'. Although I'm kind of glad it's almost over, I bet I'll look back at this year and admire the process it took.
How about you? I'd love to hear about your journeys and destinations…
Until next time,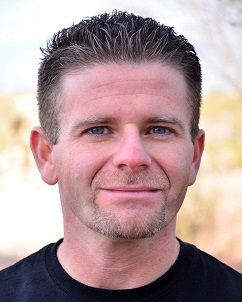 Jerry Trubman is a coach, clinician, author, blogger, and powerlifting state champion. With over two decades of lifting experience, he has devoted himself to seeking out better answers, and distilling them into practical programs that produce great results. Jerry has coached "Team Protocol" to 4 National Powerlifting Championships in the 100% Raw federation. He writes the internationally-read blog, "The Healthy Addiction" and lives in Tucson, Arizona with his wife Marie and dog Sadie. To subscribe to his blog, click here.