By: Jerry Trubman, Owner and Founder
Today's post comes from conversations overheard in the Trubman household. We enjoy chewing gum periodically, but just about every store-bought chewing gum has a big problem that I'm surprised more health-conscious people are not asking about. Virtually all chewing gum on the market falls into one of two categories…
1. "Sugar-free" gum that contains aspartame as the sweetener.
2. Aspartame-free gum that after 3.5 seconds tastes like a rubber band, only with less flavor.
For the record, I don't think aspartame is as bad for you as the fear-mongering pseudo-scientists make it out to be (cough… cough… David Wolfe… cough…), but I still do my best to avoid it. Like most things in life, the devil is probably in the dose, and some people do better with it than others. My friend and fitness colleague Charles Staley drinks several diet sodas a day, has done so for years, and has not seemed to suffer from it whatsoever. For me, on the other hand, I seem to get headaches every time I touch anything that has aspartame in it… so I choose to avoid it. For the most part, I've succeeded in doing so with one exception: chewing gum.
Over the years, health-conscious people have demanded that aspartame be removed from foods. For the most part, with the exception of diet sodas, "diet" franken-foods, and chewing gum, we have succeeded.
If you're still consuming diet soda and other junk food, I suppose I can't help you. But chewing gum? Really? How is it that big chewing gum manufacturers haven't gotten the memo? Is there, like, a bunch of aspartame lying around so they had to find a place to dump it?
I don't know, but I do know that aspartame-free gum is basically impossible to find in the store. When you do find it, it's just a few obscure brands that barely have any flavor, and after, literally, a few seconds that tiny amount of flavor is gone.
After a great deal of searching, I found a company that produces an aspartame-free gum that doesn't taste like shoe sole, and actually holds its flavor similar to the big brands. The company is Smart Gum and they produce a product called Vitamin Gum. The only place I could find it is their website. It's not as cheap as the store-bought stuff, and you obviously need to order it online, but I've been buying it for a few years now and it's totally worth it. Click the pic below to check it out…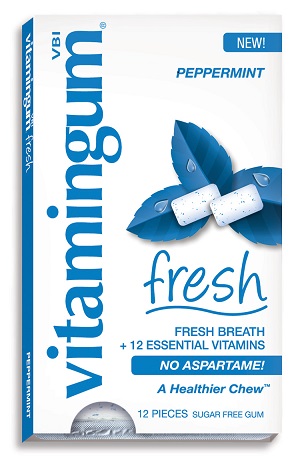 They also produce a product called Smart Gum (click here to check it out) that I've never had until recently. They have one called "Immunity" that has vitamin C, antioxidants, B vitamins, etc. Another one called "energy" that has B-6, B-12, and niacin. There's even one with iron in it. Smart Gum is a little pricier and frankly, I don't chew gum for the vitamins. Marie and I take this stuff for that. I just want a chewing gum that doesn't have aspartame, so I can chew and not get headaches (and get rid of my coffee breath so I don't kill my morning clients).
For those who try to avoid ALL artificial sweeteners, I'll warn you that this product is sweetened with sucralose which, in my opinion, is the lesser of the two evils. But I suppose if you're that picky you wouldn't be chewing gum at all. Even the uber-natural hippy gum brands still have some questionable ingredients and, in my humble opinion, cost way too much for the 3 seconds you get to chew before the flavor is gone.
So, for you entrepreneurs out there, here's your next million-dollar idea: Gum that has no artificial ingredients, holds it's flavor, doesn't taste like crap, and is reasonably priced. Until then, I'll keep enjoying the Vitamin Gum.
Until next time,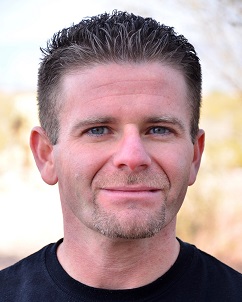 Jerry Trubman is a coach, clinician, author, blogger, and powerlifting state champion. With over two decades of lifting experience, he has devoted himself to seeking out better answers, and distilling them into practical programs that produce great results. Jerry has coached "Team Protocol" to 4 National Powerlifting Championships in the 100% Raw federation. He writes the internationally-read blog, "The Healthy Addiction" and lives in Tucson, Arizona with his wife Marie and dog Sadie. To subscribe to his blog, click here.