If you are reading this, it means that you have taken the first steps to moving better, becoming stronger and recapturing the body you were made to have. Kudos!
There are certainly many options out there. In my 20+ years of training and coaching, I've seen many fitness fads come and go. It is my hope that this post will help you sift through some of that. So here are 3 of the biggest mistake new people make when starting the journey to get fit…
1. Not understanding the difference between "bodybuilder strength" and "real-world strength"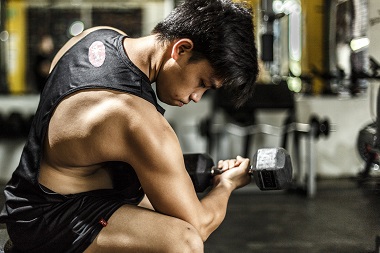 "Bodybuilder strength" is the fitness methodology in which most modern gyms are rooted. Here's how to tell if you've stumbled across one… when you walk in, you notice rows and rows of various machines and contraptions that are designed to strengthen one muscle group at a time. This is the bodybuilding culture in a nutshell… strengthen the muscles individually to achieve that "toned" or "pumped" look.
The problem here is that these folks are more concerned with looking strong than actually being strong. When presented with a task that requires real-world strength, we quickly discover these muscles are all show and no go.
In serious strength training circles, we call this, "Looks like Tarzan, lifts like Jane."
I'm not saying this culture has no place in the fitness world, what I am saying is that standing in front of a mirror doing countless bicep curls in front of a mirror will not improve the quality of your life… or undo all the things that sitting in an office chair all day does to your body. If the bodybuilding culture is something that resonates with you, and you got just a little excited thinking about those curls in front of the mirror, you can probably stop reading here.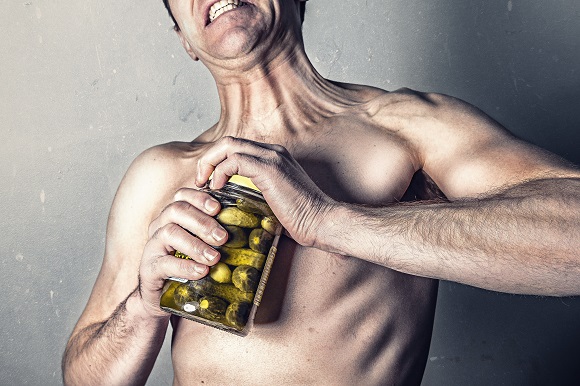 "Real-world strength" is the type of strength that ages gracefully. This is the 50-year-old man who can work in the yard for hours without getting tired. This is the woman whose answer is, "no, thank you" when asked, "Would you like some help out to the car with all those groceries, ma'am?" This the grandparent who can get down and up from the floor with the grandkids with ease, and maybe it's even the 35-year-old working professional who got tired of being "too young to feel this old" and decided to actually do something about it.
The training program to achieve real-world strength is very different from the one that is practiced in most gyms. Choose carefully...
2. Committing to a large training package from the get-go
The term "personal training" has a word in it that some people overlook, "personal." Every gym has a certain culture, every trainer has a unique personality, and sometimes these things aren't easy to see on the first visit (although sometimes they are!).
We are all different, and community amplifies results. We need to surround ourselves with a community of people and a culture that resonates with us. Let's face it, we've all been in the situation where we go on one or two dates with someone and realize very quickly that, although they may be a great person, they are not the person for us.
Having a trainer try to sell you a big training package or a long-term commitment from the get-go is like asking someone to marry you on the first date. Maybe we should get to know each other a little bit first?
3. Not talking to the trainer's clients
Trainers fall into this job in many different ways…
Some have an inspiring story of personal perseverance and have channeled that energy into helping others. Because of their inherent passion for what they do, these people can be great, but they can also be a little over the top when it comes to pushing a new person to achieve greatness.
Some are highly accomplished athletes that had enough people ask them for training advice that they decided to make a career out of it. Sometimes, however, genetically gifted athletes had their success come a little too easy and may struggle to understand the plight of the average Joe.
Some look they've never been to a gym in their lives. This is an obvious red flag UNLESS they have an extensive résumé of clients that they've helped reach the promised land. Which brings me to my point… the trainer's personal journey is not nearly as important as the results they've produced in others.
Regardless of their background… if they don't have an extensive track record of producing results in others, it is unlikely they will be able to help you. Check out their reviews online, and if you can, try to talk to a couple of their clients.
Click Here To See What Others Are Saying About Us On Google...
Maybe you're not ready to hire a trainer just yet… you can click here to download our free e-book "How To Pick A Great Coach." This short and informative read will give you lots of other great advice on how to pick a great trainer as well as a great facility.
If building 'real-world strength' is something that sounds like what you're after, I'd like to meet you.
Just because we are a small boutique-style facility, doesn't mean we are unaffordable. Our training packages start at just $180 per month for a twice weekly program. Much of what we do happens in small group settings of just 3-6 people, and everyone begins with private instruction to help prepare them for a challenging fitness program… no awkward beginner phases here! You start your sessions with the tools you need to train like a pro.
As mentioned above, a long-term commitment from the get-go is never a good plan. We offer two low-risk ways to start your journey to a better YOU…
Option 1:
"The Starter Pack" 4 Personal Training Sessions – If you're serious about starting your journey, this is where it all begins! These 4 private one-hour sessions accomplish one of several things…
Teach you how to move better and become stronger – You will learn time-tested training principles that the strongest and most capable humans have known for decades.
You will get to see what we are all about! If it's not your cup of tea, no problem. We're not a big-box gym looking to sign up people who never show up (typical big-box gym usage rates are less than 10%, we have a 100% usage rate. In other words, EVERYONE who pays to come to our place actually uses it!). The folks who train here do so because they want to, not because they signed a contract.
These sessions serve as a great 'on-ramp'. Maybe it's been a while since you've done some physical activity. Killing you on the first session is not our style. We use the first 4 sessions to gradually ease you back into training.
Our Starter Pack is just $299.00. Click the link below to sign up...

Option 2:
A One-Hour Movement Assessment – In this session, depending on your needs, either myself or our on-staff licensed Physical Therapist will walk you through a comprehensive movement assessment and give you a complete rundown of your strengths, as well as things to work on (click here for an example). This is not a quick-fix marketing gimmick, and it certainly isn't a 'free consultation' A.K.A. one-hour sales pitch. This is a professional assessment from a licensed Physical Therapist. You will walk away with specific details that you can begin applying right away, even if our facility is not the right place for you.
We are offering this session for just $95.00. Click the link below to sign up...

If you've read down this far and still have questions, use the "Request More Information" box to reach out to me directly. We can schedule a quick call, or an in-person chat.
Thank you for taking the time to read this. I look forward to meeting you soon!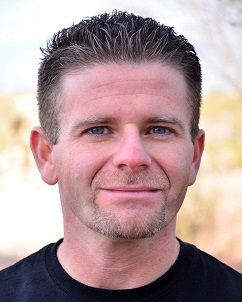 Jerry Trubman is a coach, clinician, author, blogger, and powerlifting state champion. With over two decades of lifting experience, he has devoted himself to seeking out better answers, and distilling them into practical programs that produce great results. Jerry has coached "Team Protocol" to 4 National Powerlifting Championships in the 100% Raw federation. He writes the internationally-read blog, "The Healthy Addiction" and lives in Tucson, Arizona with his wife Marie and dog Sadie. To subscribe to his blog, click here.