Posted by: Jerry Trubman, Owner & Founder
We are very excited to announce that we will be hosting a workshop this spring with the one-and-only Russian powerlifting legend Andrey Malanichev!
Who Is Andrey Malanichev?
Andrey is one of the most decorated athletes in the sport of competitive powerlifting. He has won many international tournaments, set over 30 world records, and has won the highly-coveted Cup Of Titans five times (2008, 2009, 2010, 2012, and 2015). Andrey twice (2011 and 2014) was named as the strongest lifter in the world according to the authoritative world powerlifting forum PowerliftingWatch.
In 2013, Andrey broke the record for the all-time greatest raw total of 2391 pounds (held by Don Reinhoudt since 1975) with an astounding total of 2425 pounds with a 959 squat, 573 bench, and 892 deadlift. You can check out a video of the action by clicking the pic below...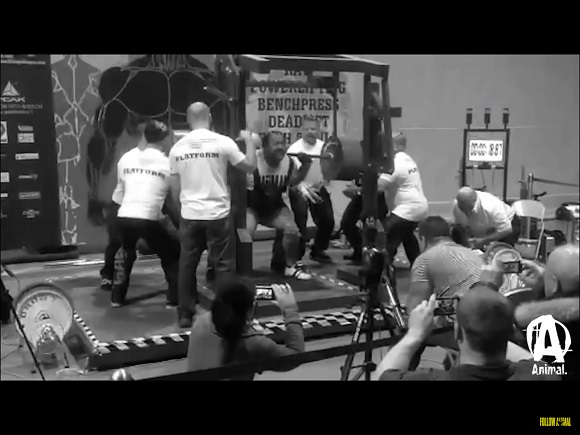 He was also the first lifter to squat over 1000 pounds raw (belt and knee wraps only).
Needless to say, the man is a beast… and we have the honor to be one of the stops on his US tour right here in Tucson! He will be here live with his Russian interpreter sharing his secrets to reaching these incredible numbers! Here are the details…
When:
Sunday, May 20th at 11am
Where:
The Protocol Strength & Conditioning
8474 E Speedway Blvd
Tucson, AZ 85710
Cost: $199.00
We are committed to creating a very personal experience with Mr. Malanichev, and our gym is small, so we are capping this event to just 30 participants.
We are anticipating that it will sell out, so please don't miss this once-in-a-lifetime opportunity to see him in a small venue! Click the link below to register!