The Protocol has now officially partnered with Rogue Fitness! In case you didn't know, about 70% of our facility's equipment is from Rogue. In the 7 years we've been in business, we've turned down EVERY request to become a paid endorser of any company, but since Rogue makes such great products (and great prices!), and we've been using them since the day we started, this decision made total sense.

If you are in need of quality fitness equipment, shoes, clothing, gear, etc, for yourself or others, please click the link below. Every purchase you make helps support our facility!
We also often refer to, and recommend Amazon.com. Great prices, great selection, and delivery right to your door! Click below to shop and save...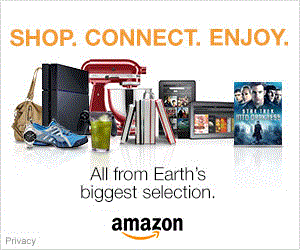 Have you been looking for an aspartame-free gum that actually tastes good and doesn't lose it's flavor after two seconds? Look no further than Vitamin Gum. We've been chewing this stuff for years and it's great! Click the pic below to check it out...