by: Jerry Trubman, Owner and Founder
I have to admit, in our never-ending journey to improve The Protocol, cardiovascular training was very low on the list of priorities. I was always one of 'those guys' who lifted weights as my main form of training. When someone asked what I do for cardio… "I lift weights faster!" To be clear, I still ran, biked, hiked, etc., but would always relate to it as more of a stress-reliever than actual exercise, and it was never a part of The Protocol training methodology.
As more time went on, I realized this left a big hole in our training principles.
Much of this began to change when I stumbled across the work of Dr. Kenneth Jay. He has a long history of ruffling many feathers in the fitness industry, and challenging many conventional training wisdoms. He had some evidence-based theories about what true cardiovascular training was, and, more importantly, why we should be doing it. Here is an excerpt…
"…'Cardio power' is scientifically expressed as VO2 (volume of oxygen) or oxygen uptake. Your maximal capacity to transport and utilize oxygen in your working muscles is referred to as your maximal oxygen uptake, or VO2max. The higher your maximal oxygen uptake is, the easier it will be to perform any task. For instance, a professional cyclist will have a VO2max of around 6.0 LO2/minute or more (Lance Armstrong was at 6.2 LO2/min) where as a sedentary individual will have less than half of that. For any amount of endurance work to be done, the person with the higher VO2max will have an easier time.
For instance, if the work requires the delivery of 2 liters of oxygen per minute the sedentary individual will be working at more than 67% of their maximal capacity whereas the cardio trained person with a VO2max of 6LO2/min will be working at 33% of their maximal capacity. The difference in strain on the heart is also significant. The sedentary person's heart can probably pump 40-60ml of blood per heart beat. That means his heart will have to beat at least 163 bpm to deliver the necessary amount of oxygen. Conversely, the endurance trained athlete's heart can pump at least 120ml of blood per minute and will therefore have to beat only 81 times per minute to deliver enough oxygen to sustain the workload of 2 LO2/min."
Lifting weights doesn't address this problem in the way that the average gym rat thinks it does. As a matter of fact, it makes it worse. High amounts of pure strength training cause the walls of the heart to grow thicker and less pliable. For long-term health and vitality, we must balance pure strength training with pure cardio such as running, swimming, biking, and rowing.
Out of all these options, I have found rowing to be the 'cardio for the people'.
Got bad knees and can't run? Rowing is a great option.
Too uncoordinated to ride a bike? Rowing is a great option.
Too cold to go swimming? Rowing is a great option.
Too hot to do anything outside? You get the picture…
Almost everyone who trains in our facility can hop on the Concept 2 ERG and get the hang of it pretty quick. It is easy to do, but rather difficult to master. I didn't realize it at the time, but this has turned out to be one of the best purchases I've made for our facility in a long time.
My first few months of rowing were, let's just say, humbling. Fast forward a year and I can honestly say that I'm a convert. However, no one in our facility has taken to it quite like our instructor Matt Santucci. Besides his own great personal accomplishments as a rower, a few months ago he started a separate rowing class that had become so popular, we've had to buy more rowing machines and add three more classes to keep up with demand!
We have also been getting interest from people outside of our gym. The low barrier of entry and low-impact nature of rowing makes it suitable for just about any fitness level.
In next month's blog, I will be talking to Matt about the ins and outs of rowing and why we should all be doing more of it. Stay tuned…
Our rowing classes are offered on Friday afternoons at 4:30pm, Saturday mornings at 10am, and Sundays at 2pm and 3pm. The drop-in fee is $15. Classes are limited to just 6 people, so if you're looking to get some extra attention to your form and technique, this is a great opportunity. Please follow the links below to sign up...
Friday afternoons at 4:30pm

Saturday mornings at 10am

Sunday afternoons at 2pm

Sunday afternoons at 3pm

Until next time,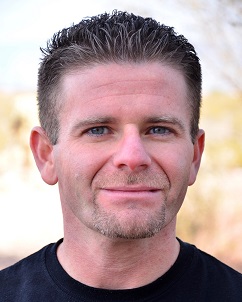 Jerry Trubman is a coach, clinician, author, blogger, and powerlifting state champion. With over two decades of lifting experience, he has devoted himself to seeking out better answers, and distilling them into practical programs that produce great results. Jerry has coached "Team Protocol" to 4 National Powerlifting Championships in the 100% Raw federation. He writes the internationally-read blog, "The Healthy Addiction" and lives in Tucson, Arizona with his wife Marie and dog Sadie. To subscribe to his blog, click here.