By: Marie Trubman, PT, MS, FMS, SMK
Like we've done every year for the past 4 years, Team Protocol trains for, and competes in, a national-level powerlifting event. Two weeks before the 100% Raw American Challenge, one of our lifters was injured. Jerry needed another team member and I had not touched a barbell since the last time I competed three years ago. Knowing (or at least thinking) that I would not lift much, I volunteered to compete so we could have a full team. Two days later, after we figured out that I was able to sign up for the meet, I started training.
After three years, I needed to re-learn the set-up, judging, commands, etc. To complicate matters, I had never been able to squat to depth due to an old ankle injury.
So, after three years of focusing exclusively on kettlebell and bodyweight training, I picked up the barbell again.
Here is a quick rundown of those 2 weeks (when looking at the numbers, please keep in mind we are talking about a 120-pound woman competing in the 'old lady' division):
Monday, June 12: first session. Back squat set-up worked up to 65# for 3 (to depth!), bench press set-up, hit 60# for 3. Just to figure stuff out. Deadlift 155 x3.
Wednesday, June 14: second session. Squat 70# for 3, bench 62.5 for 3, deadlift 165 for 3.
Friday, June 16: bench press 65 for 3 singles and deadlift 175 for 3. Discovered I cannot do reps of bench any heavier than the prior week, but I can do singles at a higher weight.
Saturday, June 17: squat with the team. 3 singles at 75, 80x1, 85 X1.
Monday, June 19: Last session before the meet. Couldn't bench what I did Friday. It just wasn't there. Barely got 62.5 for 1. Deadlift 185 for 3.
Every off day I did diligent joint mobility and foam rolling.
Saturday, June 24: The Meet! Results:
Squat of 82 pounds, a platform PR. I was red-lighted on my second and third attempts for depth. Not whining, but video shows I was at depth for all three. Even the head judge admitted on the following day to a questionable call. Here is a photo, I'll let you be the judge…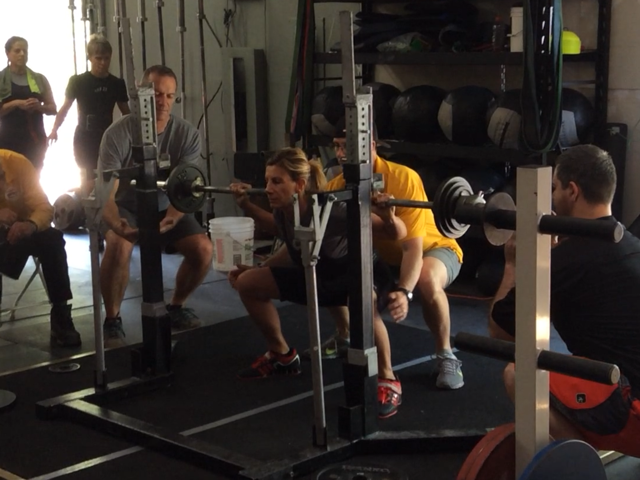 Bench 73 pounds, a platform PR.
Deadlift: Tied my Platform PR from 2014 at 209 pounds.
I did what I came to do:
1. Score points on all three lifts.
2. Lift within my capability and go home feeling good without injury.
3. Tie my deadlift PR.
Number 3 was the most important to me. Why? The deadlift was always my best lift. I wanted to see if all the regular training I've done for the last three years was keeping me strong enough to be able to repeat it without a full program of training.
Year-round powerlifting programs are too hard on my body, but any strength training contributes to the overall. Everything we do, with intelligent programming and listening to our body, contributes to our overall strength and capability.
So, how did I prepare for a powerlifting meet in two weeks? In short, I made sure that the type of training I do year-around is conducive to building and maintaining strength… something that keeps me 'ready for anything'. And when that 'anything' came this year… I was ready for the challenge!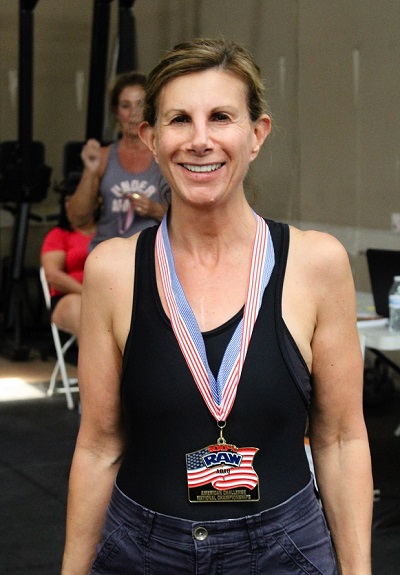 The one big lesson I've learned as I've gotten older (and the advice I give to any woman willing to listen) is this: There is no such thing as "firming" and "toning." There is only "stronger" or "weaker." Don't let yourself get weaker.
Are you ready to become stronger and ready for anything life throws at you? I can help with that.
Maybe you have been wondering what you are capable of doing? Whether you want to move better, be stronger, lose weight, hike, fish, play with kids/grandkids, take a walk, or just feel better, give me a call. I can help. Your goal doesn't have to be powerlifting… but getting stronger should be.
Stay strong and do good,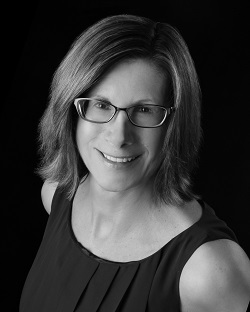 Marie is a licensed Physical Therapist with over 30 years of experience; as well as a proud mother, wife, and powerlifting state champion. Her passion for health and fitness has led her to become certified in the Functional Movement Screen and a Certified Kettlebell Instructor. Although she works with all ages, her primary passion is working with the older adult to assist in regaining and maintaining lost mobility, strength, and function.
Check Out What Others Are Saying About Us On Google...