Are you a goal setter? Do you make New Year's or birthday resolutions?
How does that work for you?
I'm going to have to be honest here: I have never been good at setting and meeting goals. Personal experience has shown that you can plan all of the three-month, 12-month, five or ten-year goals you want and life can blow up in your face. You may become derailed or redirected at any time. That may sound a bit pessimistic, but that has been my experience… maybe yours too? But then again, maybe it's just an excuse not to risk feeling like a failure or making a sincere commitment.
Last May, I spent three days of intense mental and physical training in order to become a Strength Matters Certified Kettlebell Instructor. I wish I could say that I just walked in and walked out with that piece of paper, but that was far from the case. I signed up and paid the money in January.
When you write that check, you are putting your money where your mouth is. That's commitment number one.
After reviewing the requirements to pass all of the skills tests, I began to panic. A couple of emotional conversations with a close trainer friend, Marie, and I decided I better make a plan. That's commitment number two. We sat down and looked at each of the six tested skills and assessed how close I was to mastering them at the time. Pulling out a calendar, we counted the weeks, broke down the work that needed to be done by month, week and even day.
Uh oh. That sounds like I set some goals… That wasn't so hard or so scary!
I began to work the program. Some days it didn't feel like I was doing enough or progressing fast enough. Some days I would panic and become overwhelmed at the big date looming on the calendar. But I showed up and did my work for each day.
That's commitment number three. I just showed up.
I am someone who wants to work hard and succeed. The idea of failure terrifies me. I don't ever want to let the people around me down or disappoint them. I am confident that most people identify with those feelings too. There were clients at the gym, my co-workers and friends who spent time and energy supporting and encouraging me. What if I didn't pass?
That big date on the calendar arrived and I walked into the gym knowing that I had done everything I could to prepare myself physically and mentally. Now I just had to trust the program and myself. After the initial nervousness wore off, I could feel the benefit of the commitment I had made and the preparation and time I put in. I actually set a goal, worked hard in that direction and met that goal!
What a difference it made to train with a purpose. At The Protocol, we have just introduced a program that allows our students and trainers to work toward specific goals and be rewarded for doing so. We have three levels that award you with a band of blue, red, or black. Each level is a challenge. You most likely will have one or two things you really have to train for. I am so excited to have a new goal and a plan for how to achieve it. It may take a while to achieve that pull-up I have been working so hard to get, but I know that if I set a goal, work hard and move in that direction I will succeed. Training is a lot more fun and more effective when you have a destination in front of you.
I still understand that life sometimes gets in the way of our best laid plans. Injury, exhaustion, personal challenges, life stuff… But giving up is a choice… so take a chance. Test it out. See if setting a couple of small, attainable meaningful goals feels better than drifting.
Tomorrow is going to come. Why not try to be better than we were yesterday?
Enjoy the journey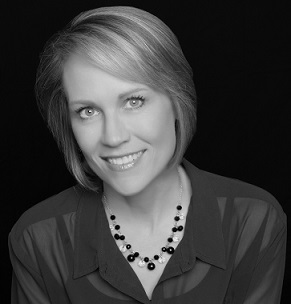 Renee Blanchard has been a fitness instructor since 1988. Seeing all of the trends come and go over the years, kettlebells have become her passion. She received her HKC and SMK kettlebell certifications as well as the ACE personal trainer certification. Now at The Protocol, she enjoys seeing her clients get the results they want and make changes that allow them to live a longer, healthier life. Living in Tucson allows her to participate in her love of hiking, running and being outdoors all year around.