By Jerry Trubman, Owner and Founder
This week, The Protocol celebrates it's 7-year anniversary. It never ceases to amaze me how in this short of a time we've grown from a few ladies on a basketball court, to where we are today. When we began in the summer of 2010, I saw it as an opportunity to take everything that I felt was wrong with the fitness industry, and actually do something about it. A sort of 'tool' if you will…
Through many years of evolution, expansion, and lots of trial-and-error, we've grown this idea into something much bigger. Today the Protocol is more of a 'tool box'. It's a place that serves as a ray of light for those who see the conventional fitness establishment with the same disdain that I used to. It also now serves as a means for other instructors to earn a living doing what they love, in the type of facility that provides services and results they can really believe in.
Having an incredibly talented staff has not only allowed us to grow this vision into something much bigger than I ever imagined, it also allows me to occasionally step away and spend time planning for the future. I had this opportunity through most of July and it was great! Thanks, guys! I hope you didn't miss me too much…
I was listening to a podcast the other day that made me think about why I even bothered to start this business. The idea may sound simple, but it's really quite profound… so I'd like to take a moment to share it with you today.
When I began my career as a personal trainer, I was essentially providing a service that I, myself, could not enjoy. In other words, at no point in my prior work life could I ever afford to have a personal trainer, so I felt like I had a job at a fancy hotel that I could never afford to stay in.
Group fitness always kind of bugged me too. Most of my experiences back then included an instructor wearing a headset, shouting through a PA system, and performing the workout with a large group of people.
Although I admit there is value in the structured programming, unfortunately there was very little actual coaching/instruction going on. And, of course, there is very little accountability. You just sort of get lost in the crowd.
Speaking of 'getting lost in the crowd', big-box gyms were, and still are, a joke. This business model generates its profits by designing a product or service that they hope you will never use, but will continue to pay for on a monthly basis. I'm serious… if everyone who had a membership a typical facility actually started showing up to train, the Fire Marshall would come and shut the place down due to overcrowding (the typical usage rate of big-box gyms is less than 10%).
I asked myself, "What if we could do things different? What if we took a much smaller group, say 4-6 people, and provided them with very high-level coaching that still felt private and customized, but did it for a fraction of the cost of personal training?"

With that statement, The Protocol Strength & Conditioning was born. To this day, small, semi-private training accounts for around 80% of our typically monthly revenue. The other 20% is still personal training, but we reserve that for folks who really need it. For example: my wife Marie, our licensed Physical Therapist, works with people for whom a class is probably not the best solution. And I still do work with a handful of people who have certain types of needs to where a small-group just doesn't make sense.
In summary, the reason I built The Protocol, and the reason it looks the way that it does is, simply put…
It's the place I've always wanted to train in!
A small serious gym, for serious like-minded people, who love to train and love the camaraderie and motivation that comes from being around others with the same ambitions. Essentially, I've scratched my own itch.
If you don't train here, but this message resonates with you, I'd love to meet you! You can also click here to see what others are saying about us on Google.
If not, that's cool too! There's a reason this place is still only 2000 square feet and has less than 100 total students. It's not for everyone…
If you're a current student, former student, or just read, enjoy, and share this blog… thank you! Thank you for making these last 7 years the best of my life!
Until next time,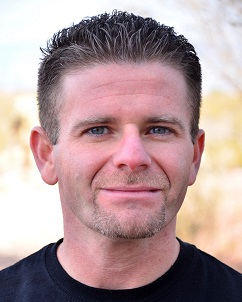 Jerry Trubman is a coach, clinician, author, and blogger. He is also the owner and founder of The Protocol Strength & Conditioning, a fitness facility and coaching program designed to help ordinary people move better and become stronger. He has devoted himself to seeking out better answers, and distilling them into practical programs that produce great results. He provides workshops, clinics, and kettlebell certifications through UK-based company Strength Matters, and writes the internationally-read blog, 'The Healthy Addiction' (click here to subscribe). He lives in Tucson, Arizona USA with his wife, Marie and dog, Sadie.