I am going to make a general statement… women were made to nurture. We know that statement doesn't apply to every woman, but for the sake of this conversation, let's go with it.
Whether it's caring for your spouse, partner, family, your children, grandchildren or God-children, pets, friends, and extended family, women love and nurture those they care about.
We give and sacrifice.
We encourage and support.
We feed and listen.
We remember the things that are important to those that are important to us.
We sit on the sidelines in the pouring rain.
We stay up all night sewing costumes for school plays.
We do what we need to in order to make sure that those we love know how precious they are.
But something happens when we look in the mirror. Something dark and ugly. All of the sudden we become hateful and critical. That woman we see can do nothing right. She is fat. She can't get into shape. She never says the right thing at the right time. She isn't the mother/wife/partner that other women are. Her life is a waste and she never accomplished all she could have if only…
We say words to that woman in the mirror that we would never say to anyone else.
If we treated someone else that way, we would see them wither under the weight of those words day-after-day. We would see the light slowly go out. They would grow smaller and try to disappear under the weight of all they can't seem to be.
If you're doing this to yourself, this is what's happening to you each day that you look into the mirror and say those critical, ugly, negative and abusive words.
If you are someone who struggles to love that woman in the mirror, this is my challenge to you: Choose someone who knows you very well (warts and all), and ask them to describe you. Ask them to tell you who they see when they see you, and take notes. Look at that list and memorize it. Think about what it will take for you to see yourself the way others do.
There are basic steps you can take to love yourself and they are no different than how you love others. Feed your body with food that will fuel your day and give you strength. Isn't that how you pack the lunches for your children? This is your only body. Decide that you deserve to live a long, healthy and independent life. Move your body. Exercise… not to punish yourself for what you ate… but to celebrate what your body can do. Choose to take one of those positive statements and repeat it over and over today. See it. Believe it. Act on it.
For so many women, it comes down to losing weight and getting in shape. We all want to look good and feel good. Start with small changes. Replace one empty calorie treat with something healthy that you like. Try one recipe that includes more vegetables or healthy grains. Start walking and enjoying the morning air and the sound of your footsteps on the ground.
Lift heavy things.
Take steps two at a time.
Find what you enjoy and do it.
If you need ideas, support, and encouragement, come see me. You are not on the road to learning to love yourself alone. Be brave enough to start the journey.
Enjoy the journey,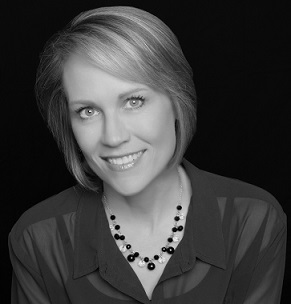 Renee Blanchard has been a fitness instructor since 1988. Seeing all of the trends come and go over the years, kettlebells have become her passion. She received her HKC and SMK kettlebell certifications as well as the ACE personal trainer certification. Now at The Protocol, she enjoys seeing her clients get the results they want and make changes that allow them to live a longer, healthier life. Living in Tucson allows her to participate in her love of hiking, running and being outdoors all year around.