Greetings!
Two weekends ago, our gym hosted the first ever Strength Matters SMK Level 1 Kettlebell Certification in Tucson, Arizona… and what a blast it was!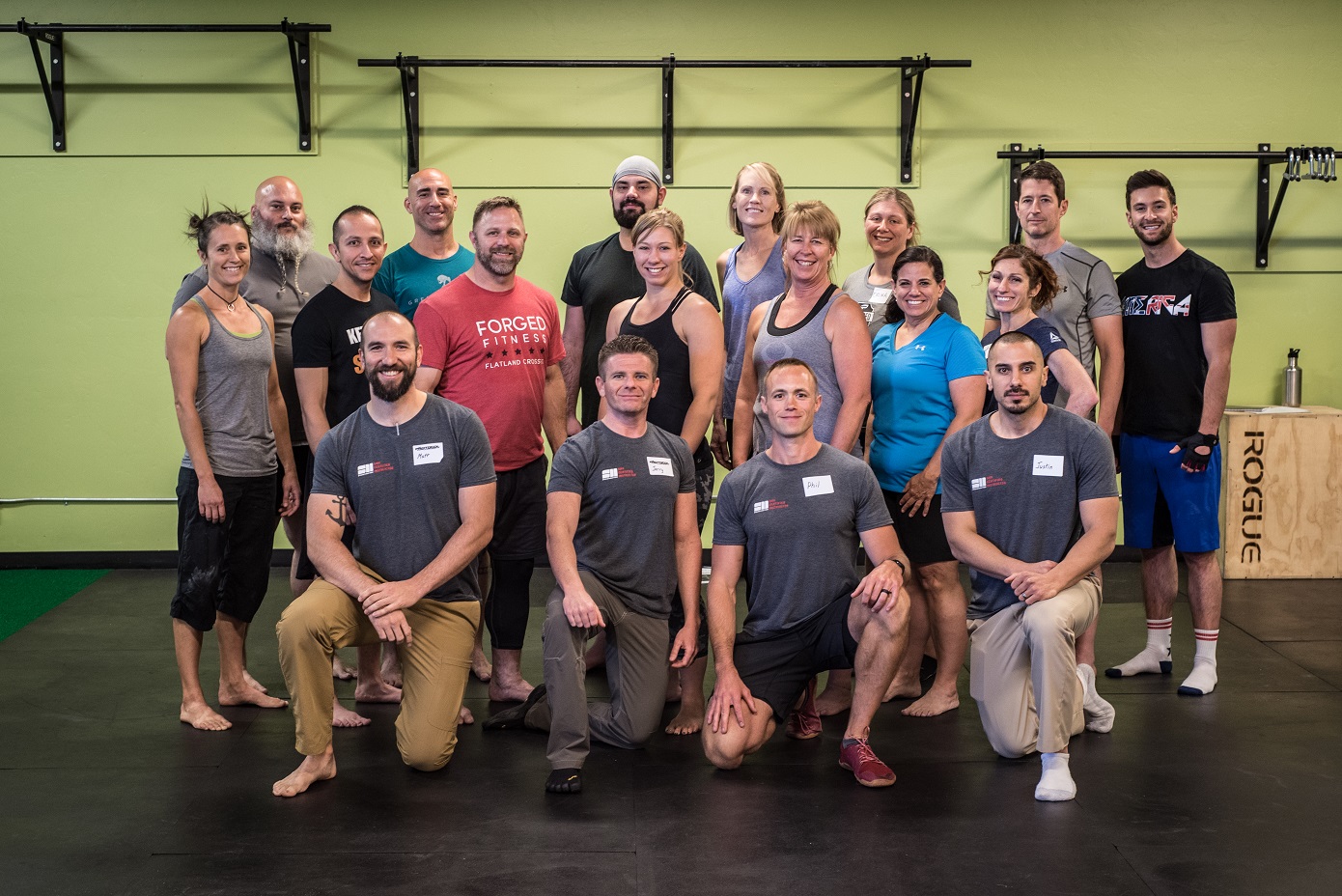 It has always been a dream of mine to host a kettlebell certification at my gym. Our first two facilities were too small, but last year when we moved into our new space, I really wanted to make it happen. Last weekend, we did it!
Below is a recap of the weekend. Before we go any further, I need to say a huge "THANK YOU!" to Trail 77 Media for the 1600+ photos that were taken from the weekend. We had a really tough time whittling them down the ones you see here, and since they are so great, I will let them do most of the talking. Here we go...
Day 1:
By some standards, this was a smaller cert. But I have to admit, this is my favorite size of a group to teach. Everyone gets to know, work with, and learn from one another… and I really feel like I have the opportunity to connect with each person in attendance. Also, with a group this small, we get to take to some time at the beginning to learn more about each person and their background…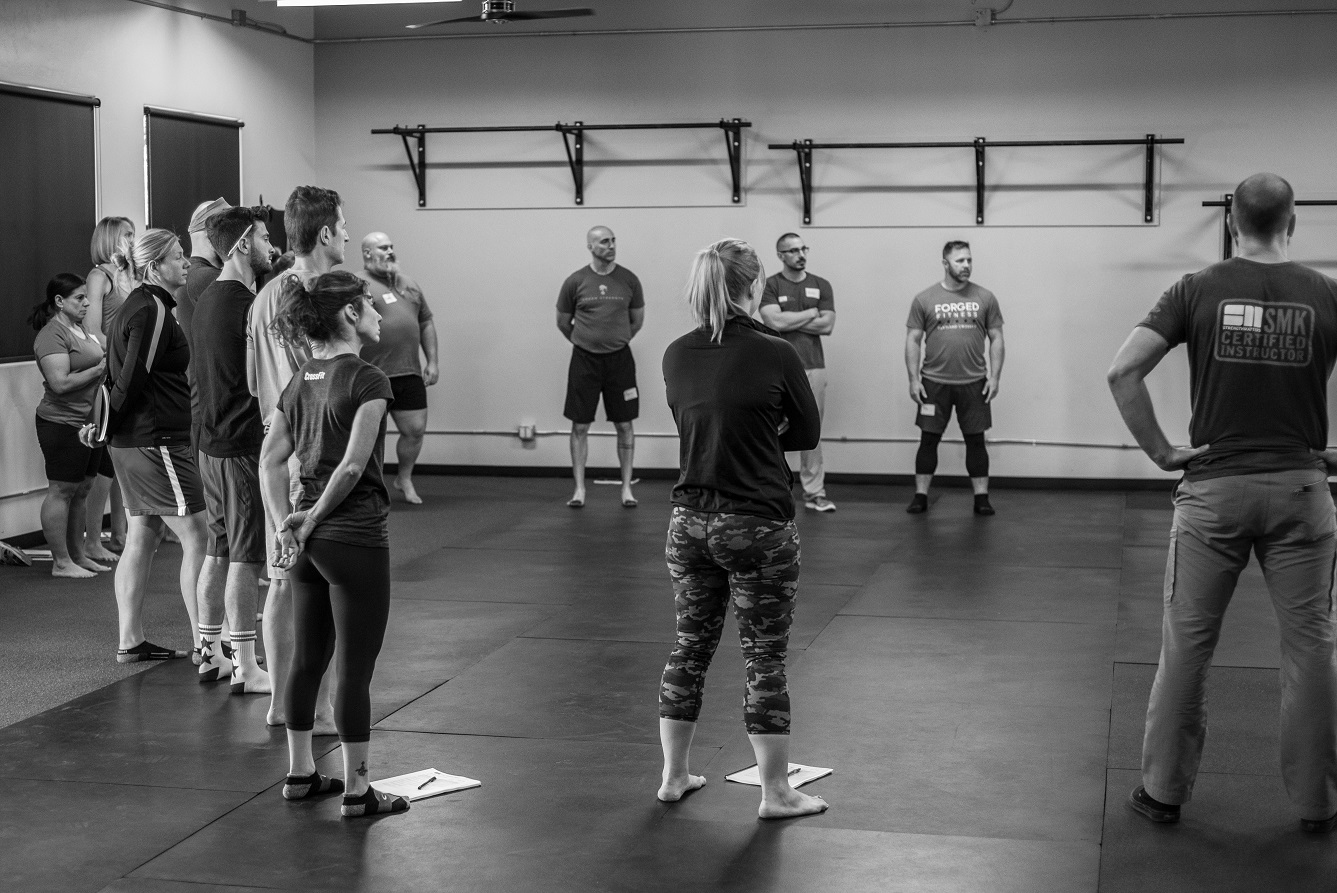 Everyone had the opportunity to tell us about themselves, their training background, and what they were hoping to get out of the weekend

Next came the morning warmups...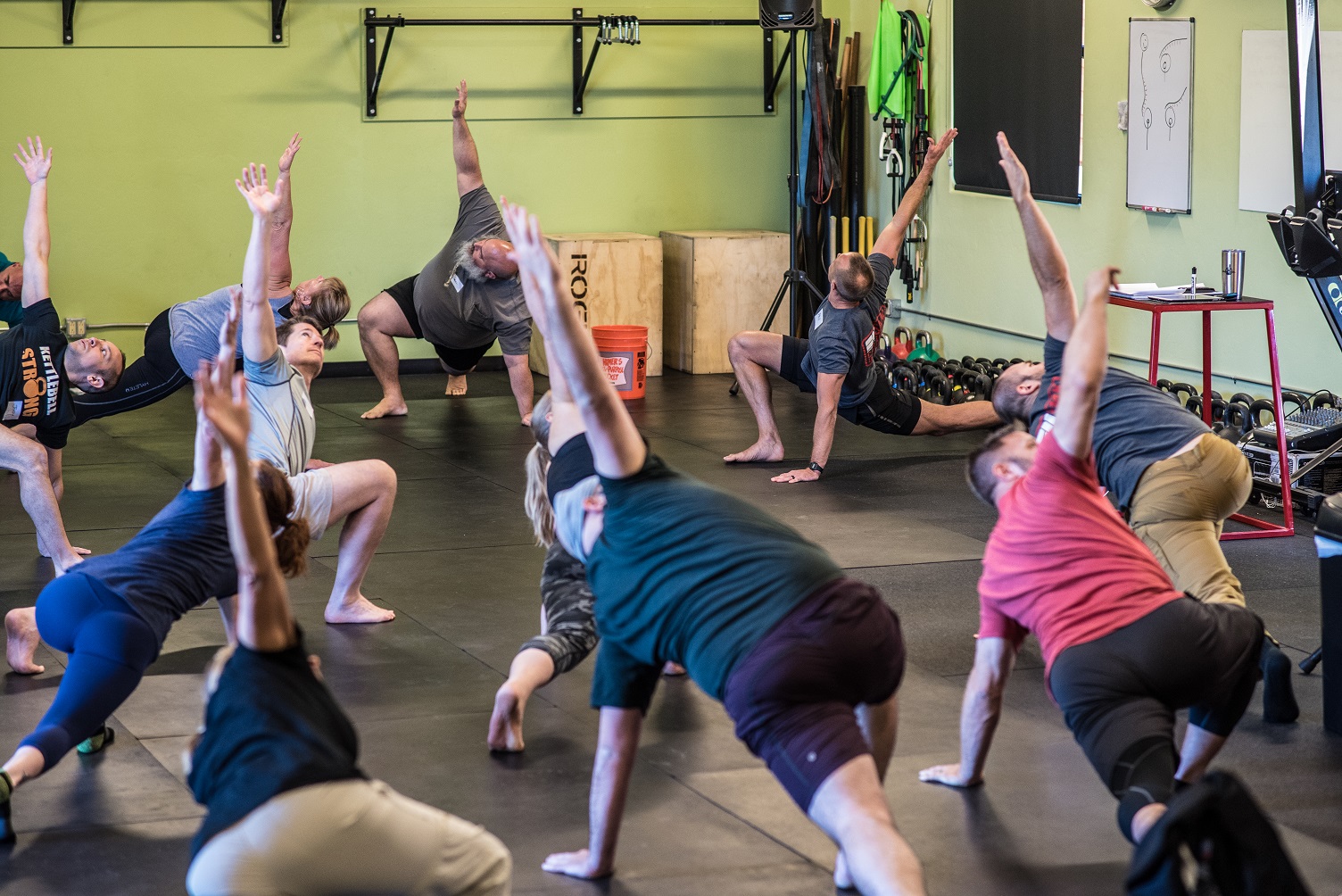 In every workshop I teach, I always begin every morning with some sort of breath work. In a certification, we talk about what I call the 'breath continuum'. In this teaching section, we break down the different types of breathing and their purposes. In hardstyle kettlebell, breathing is one of the most critical aspects of the technique, and every 'yin' must have a 'yang'.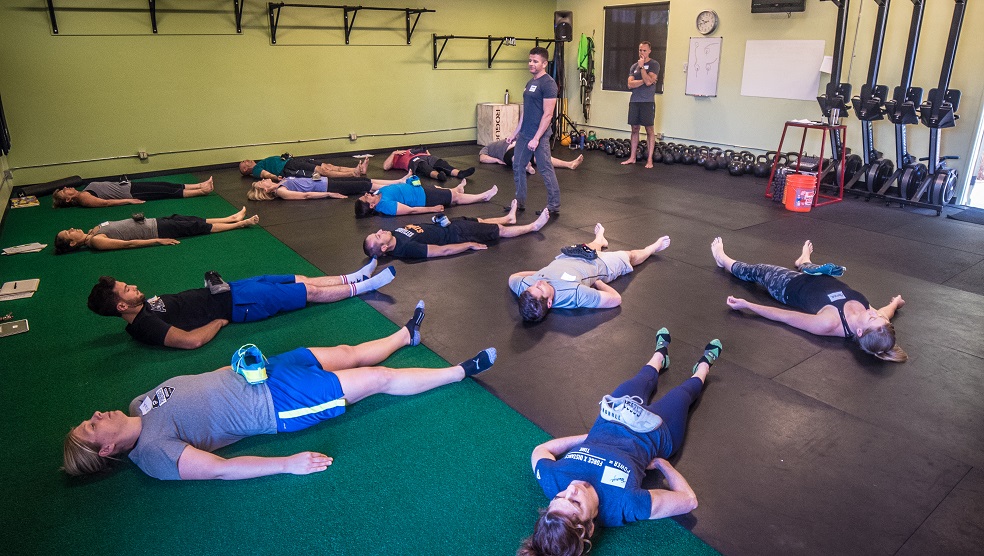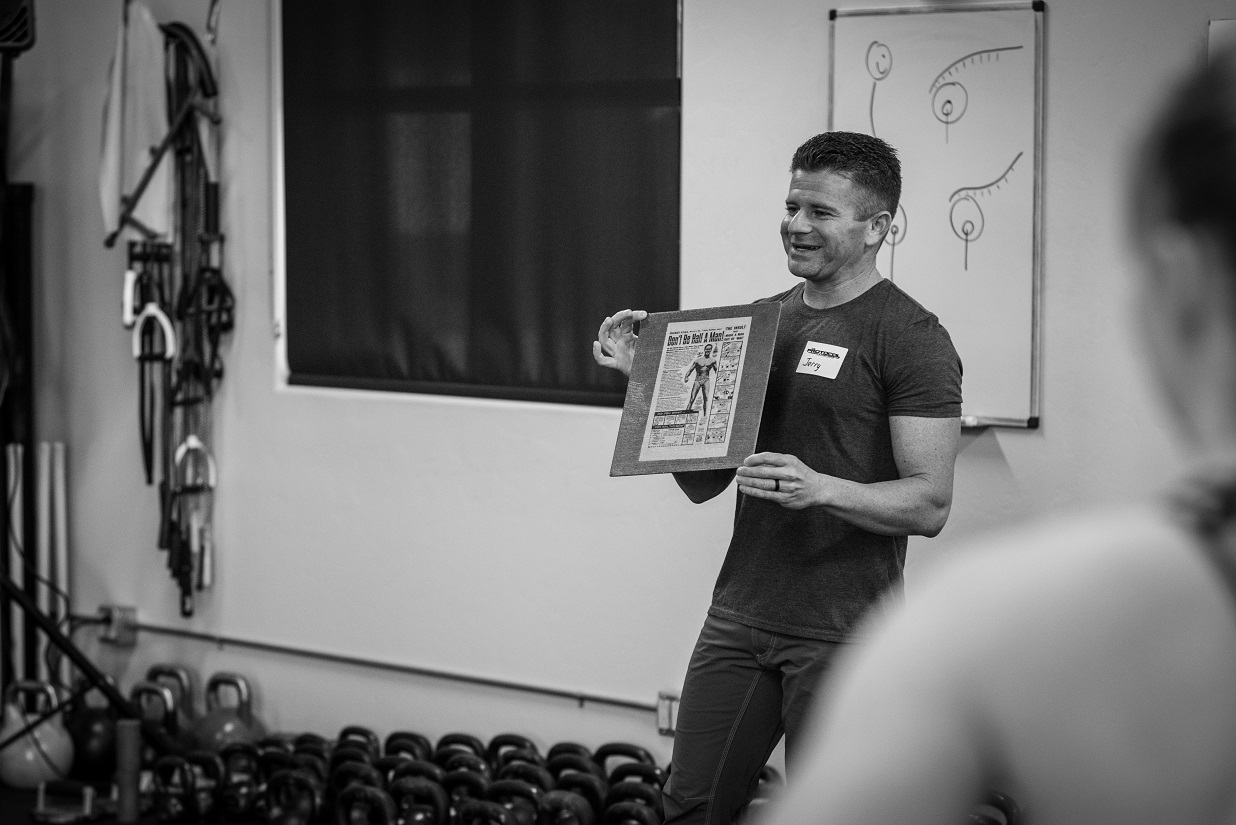 From there we moved on to the swing and the infamous swing test…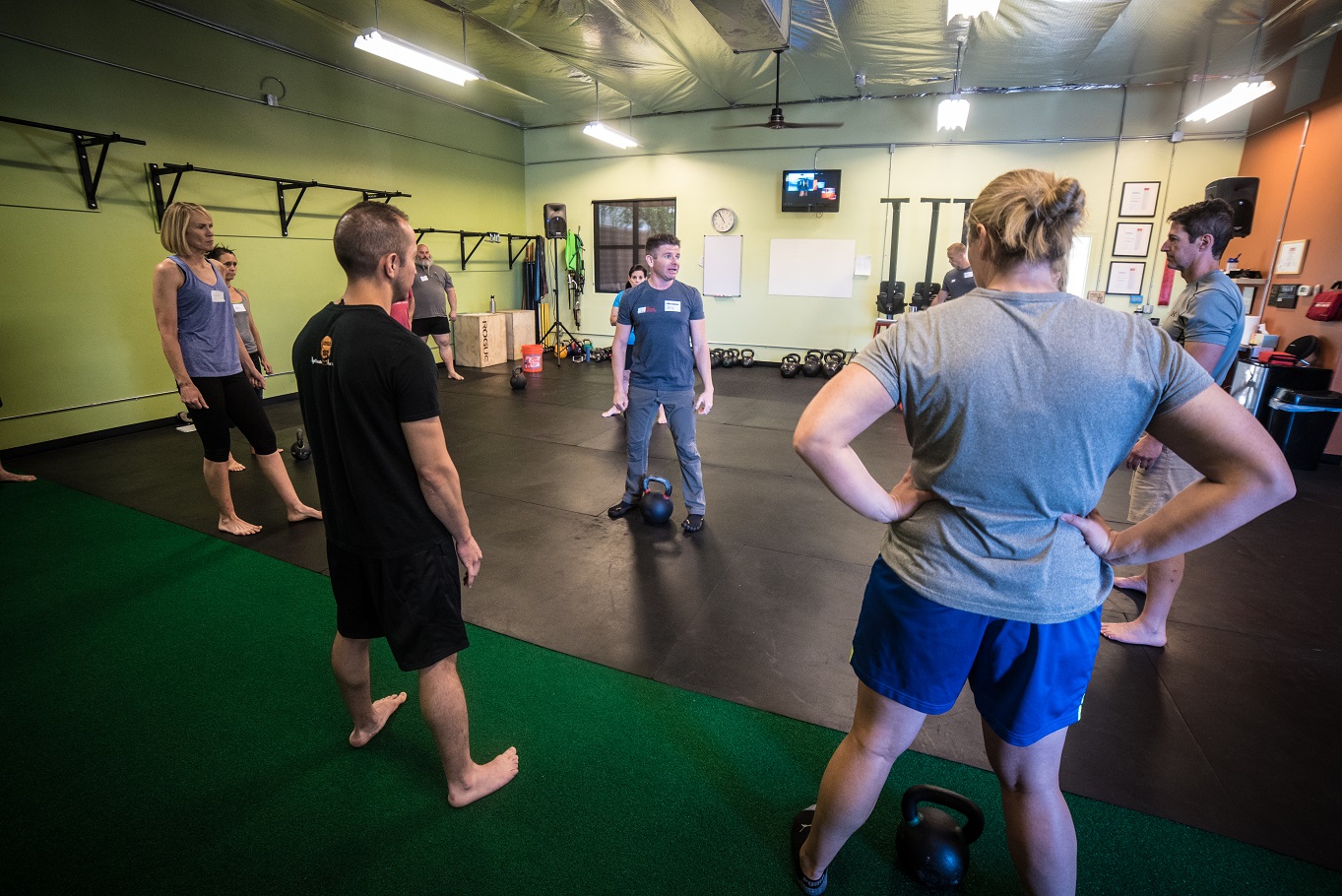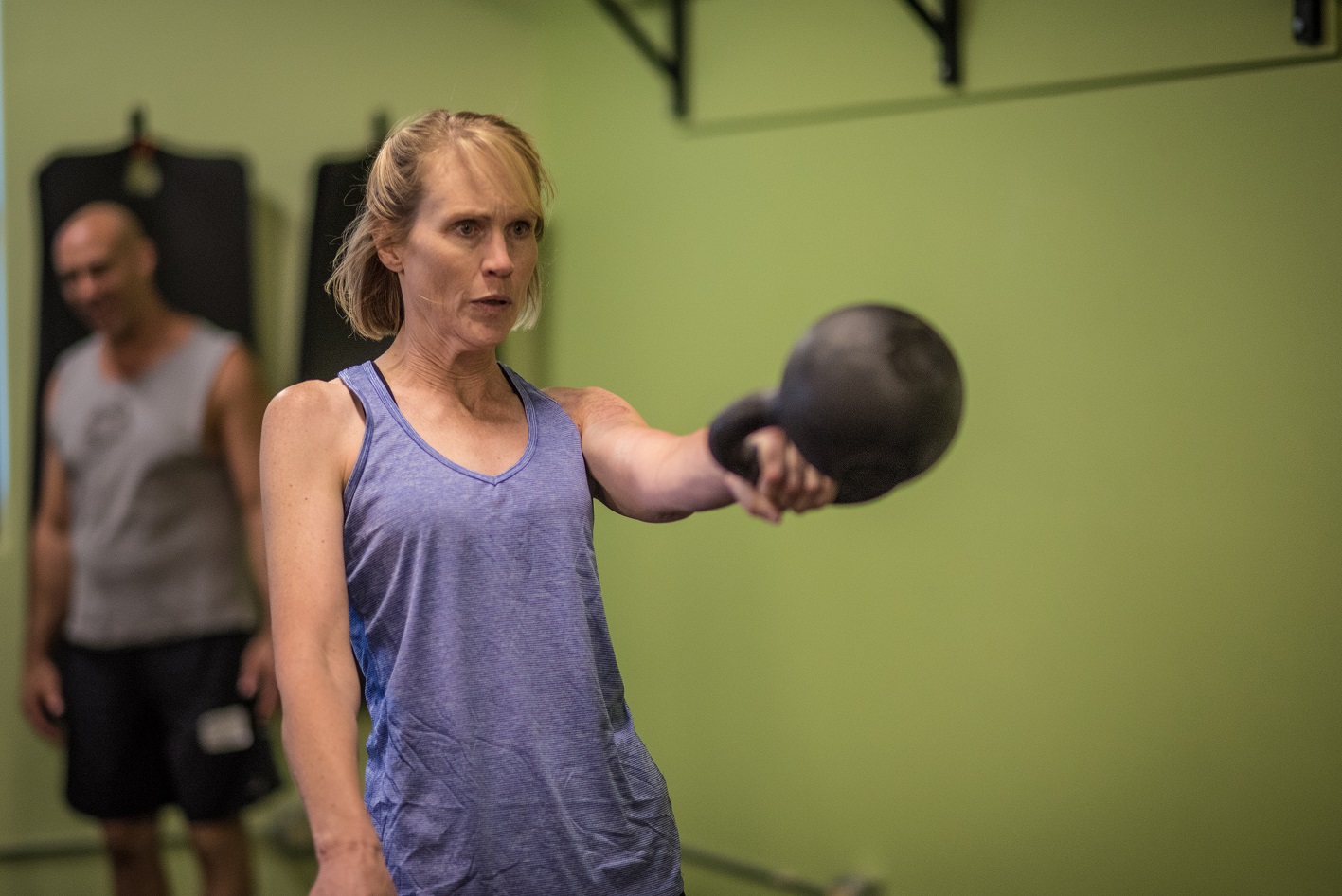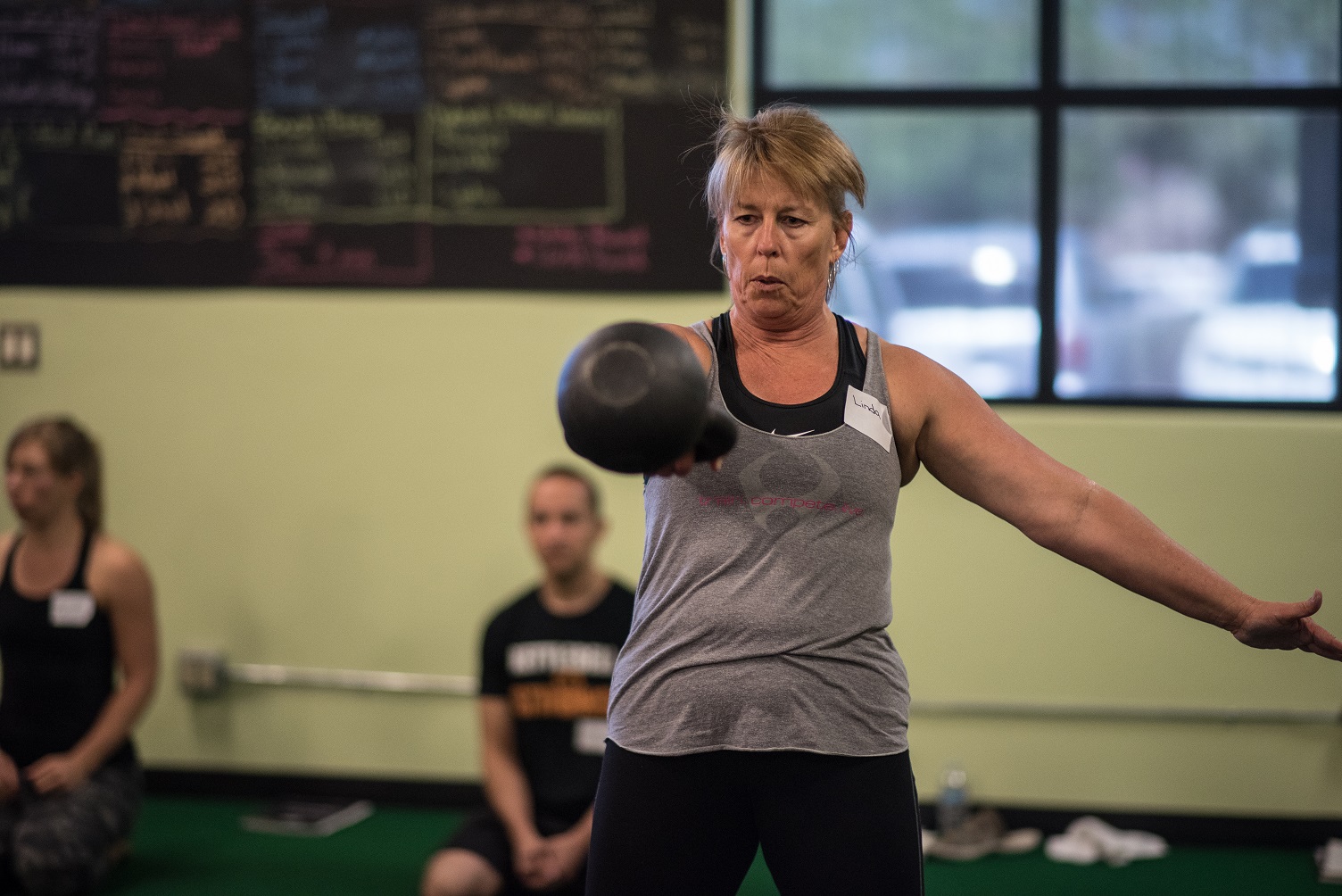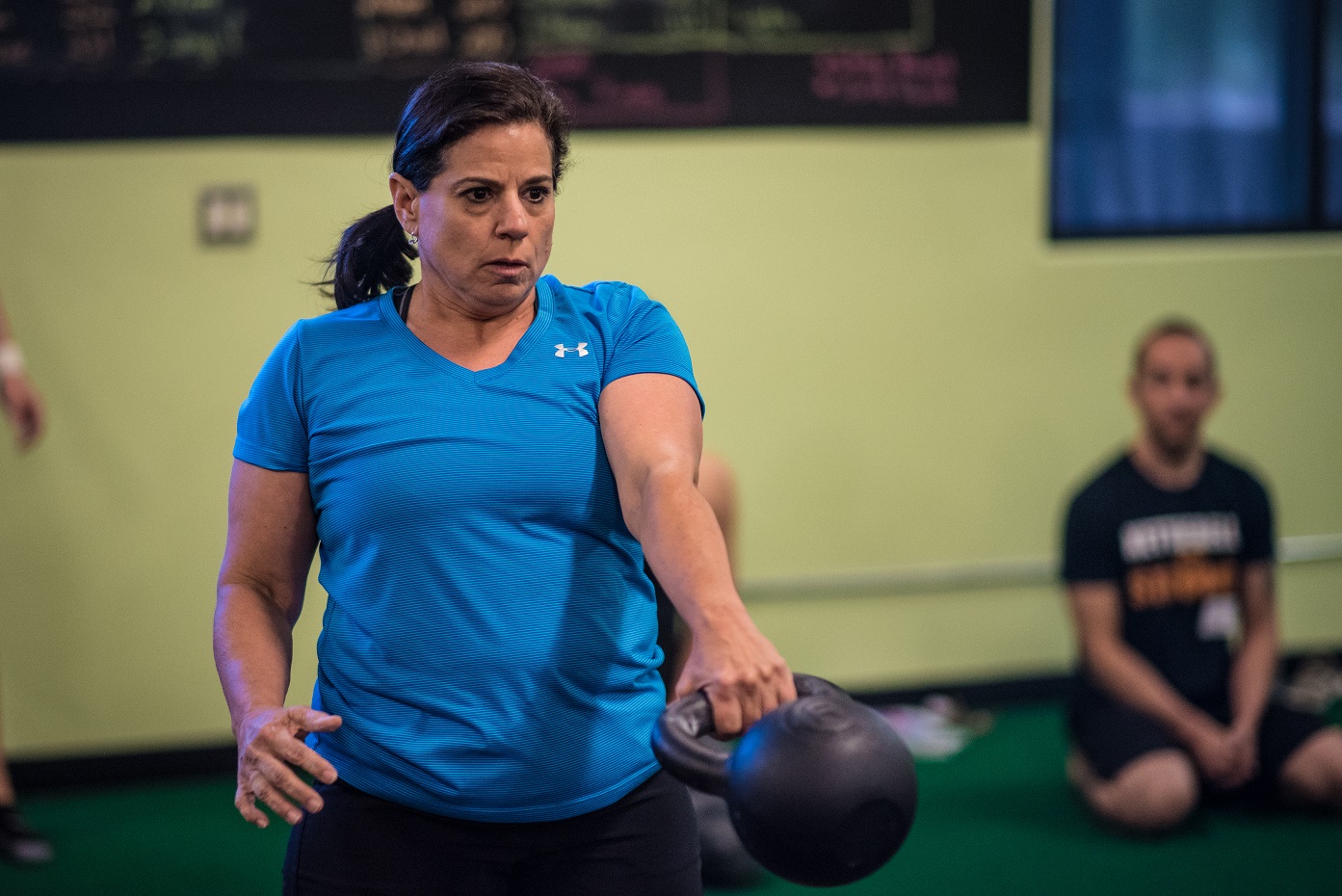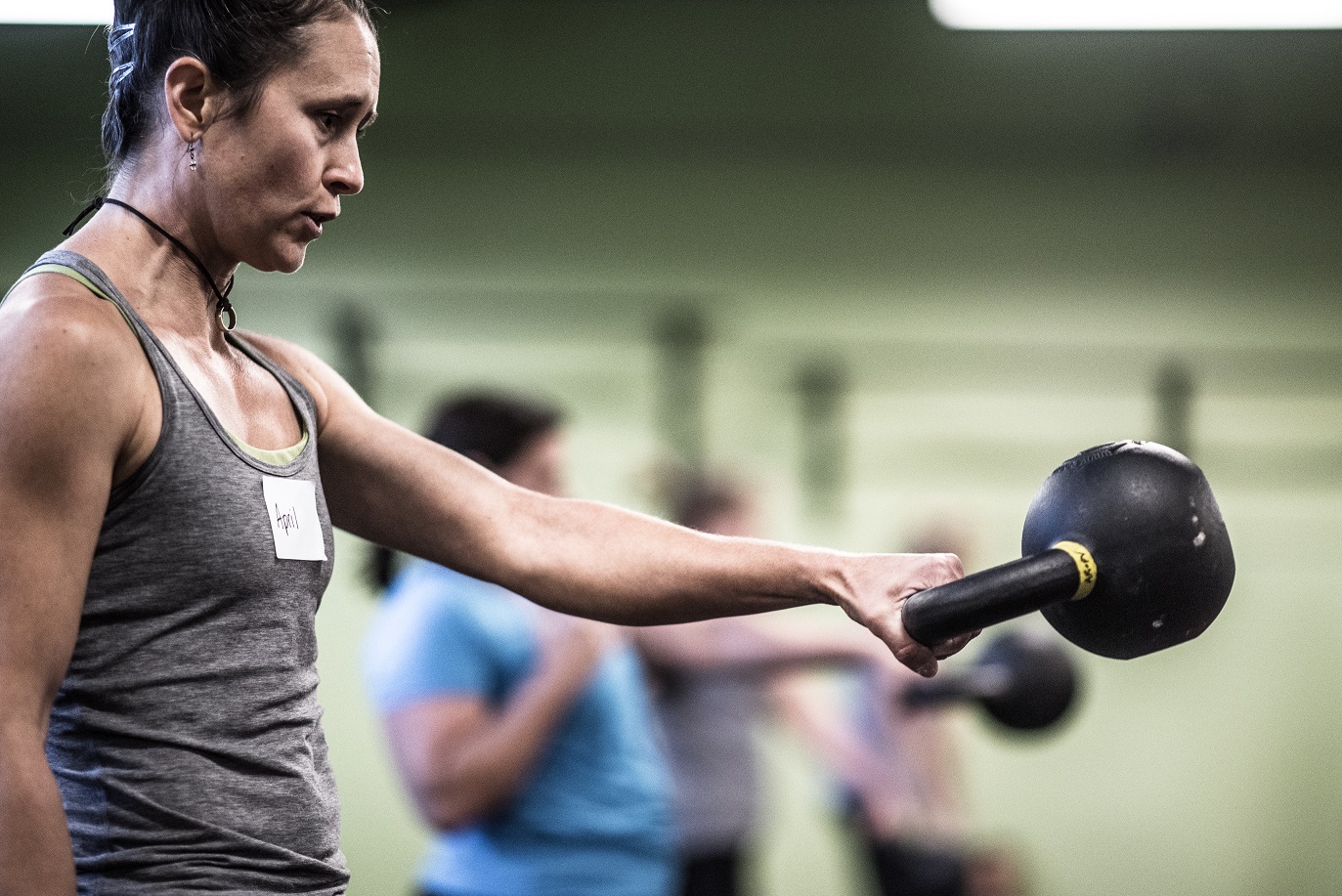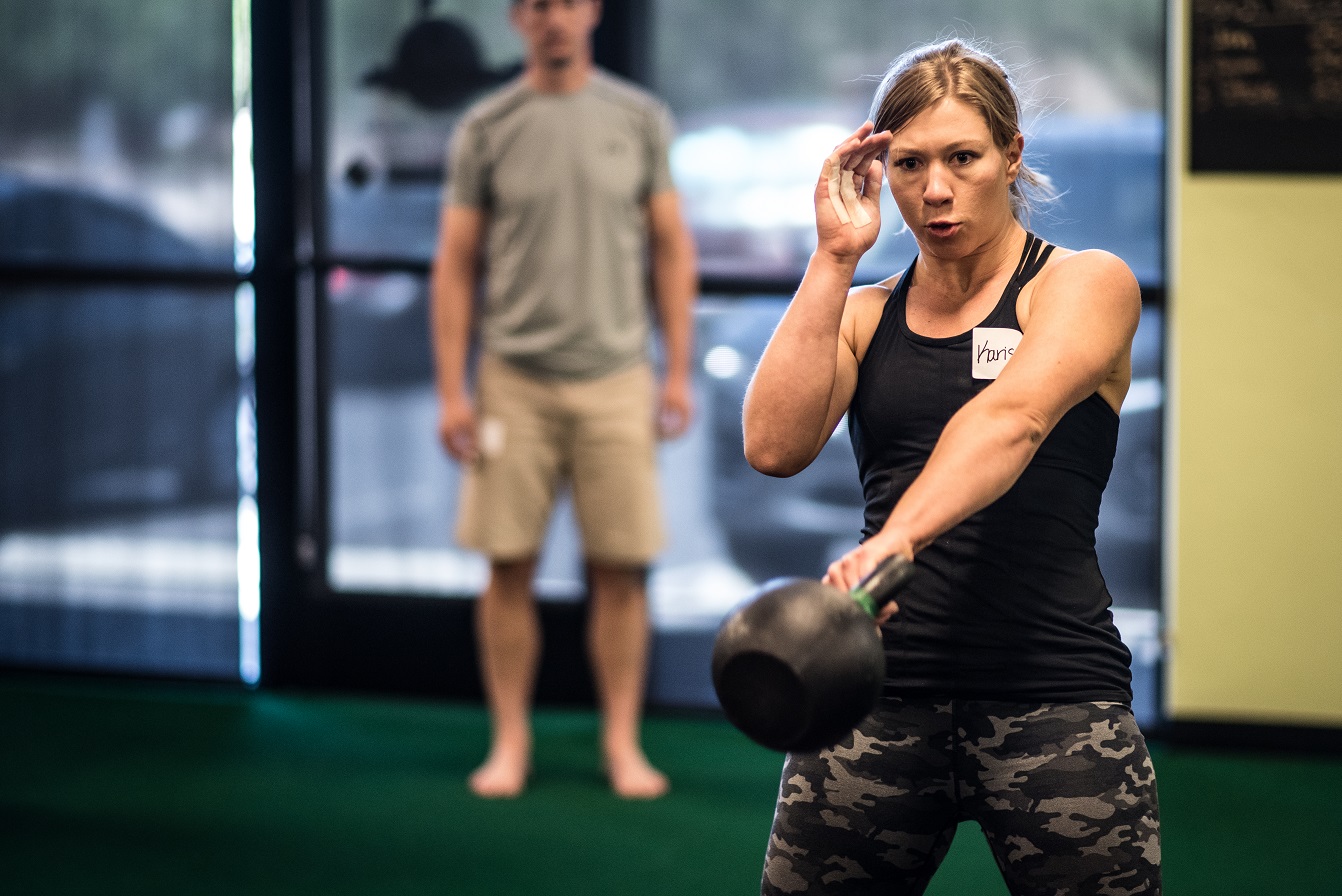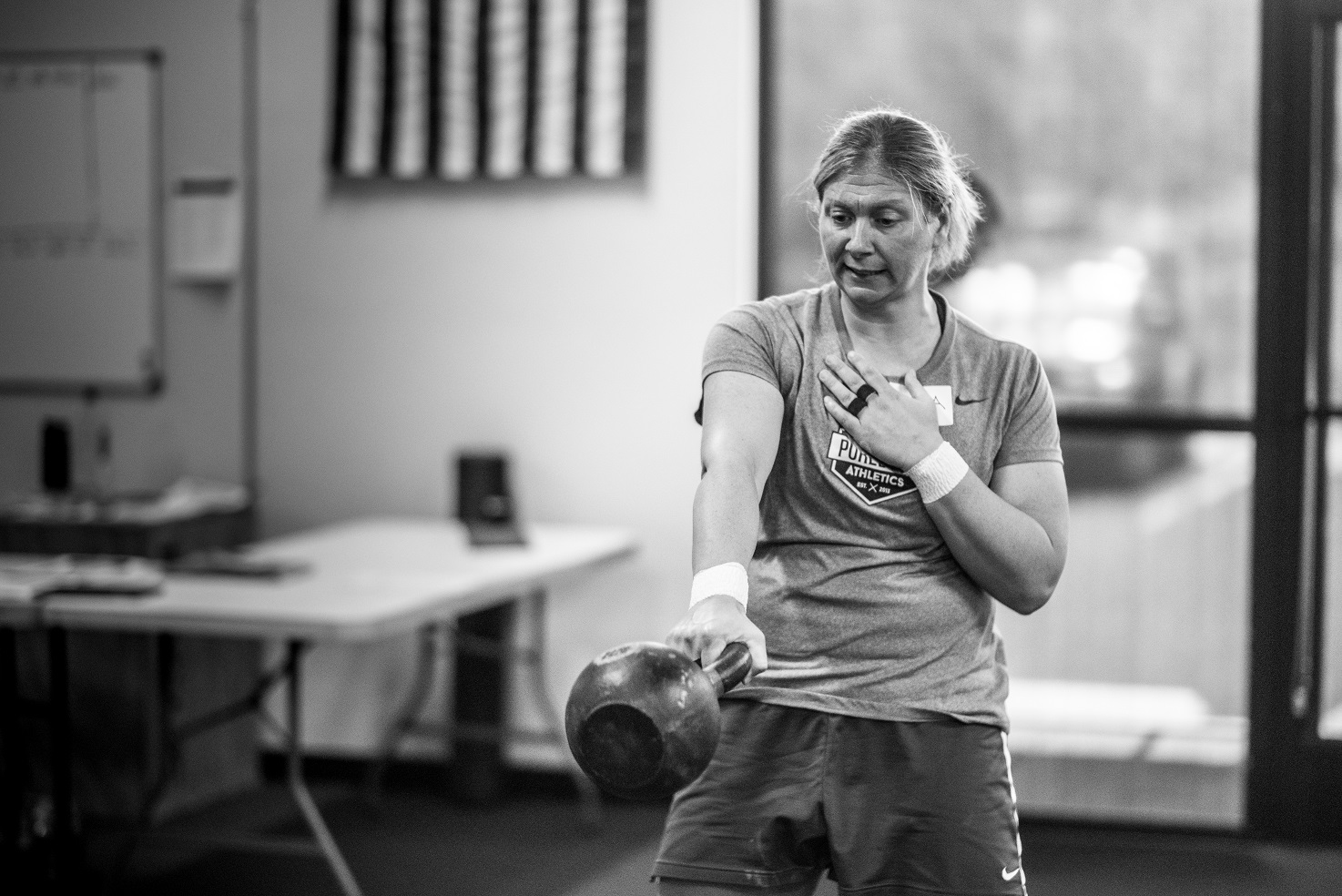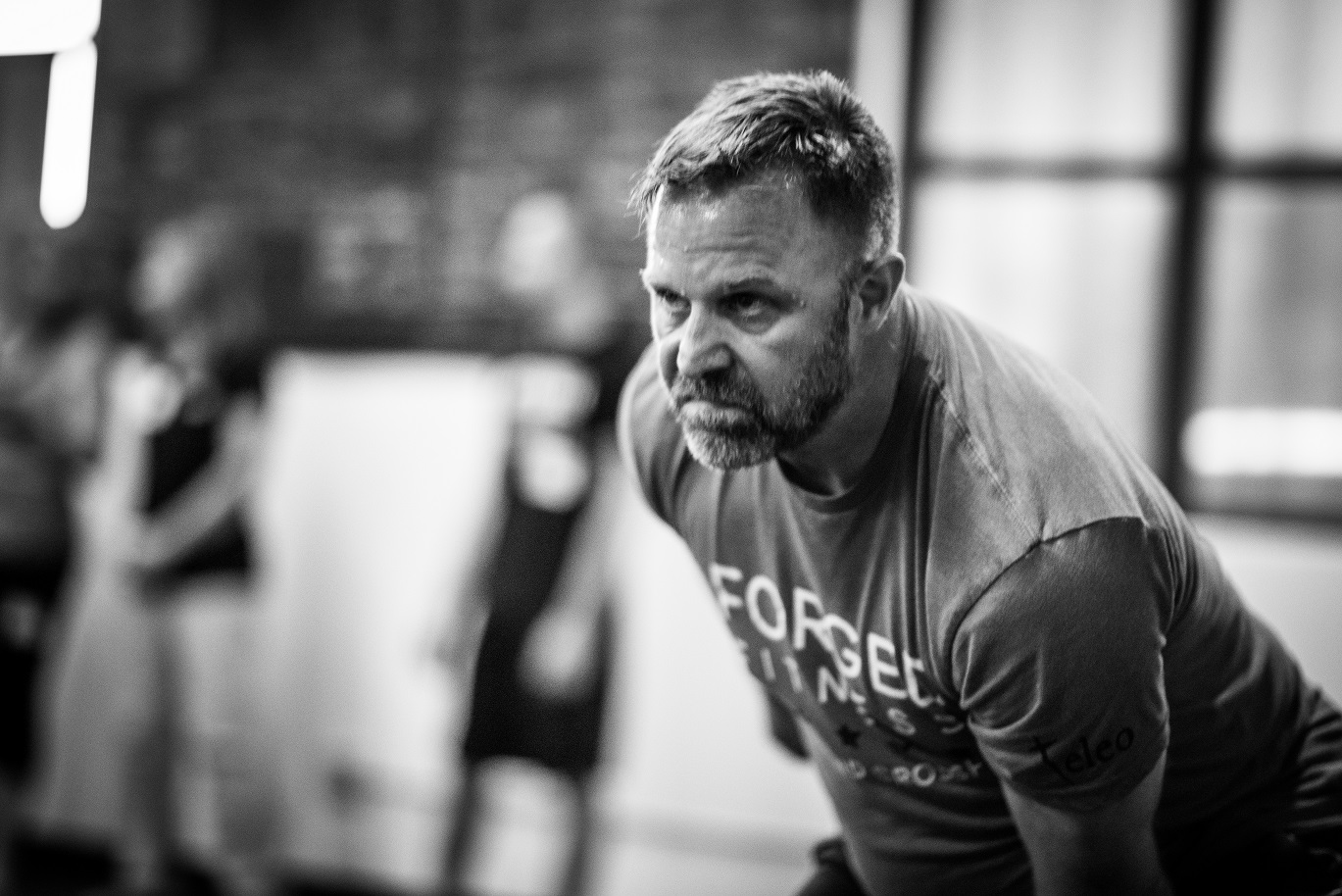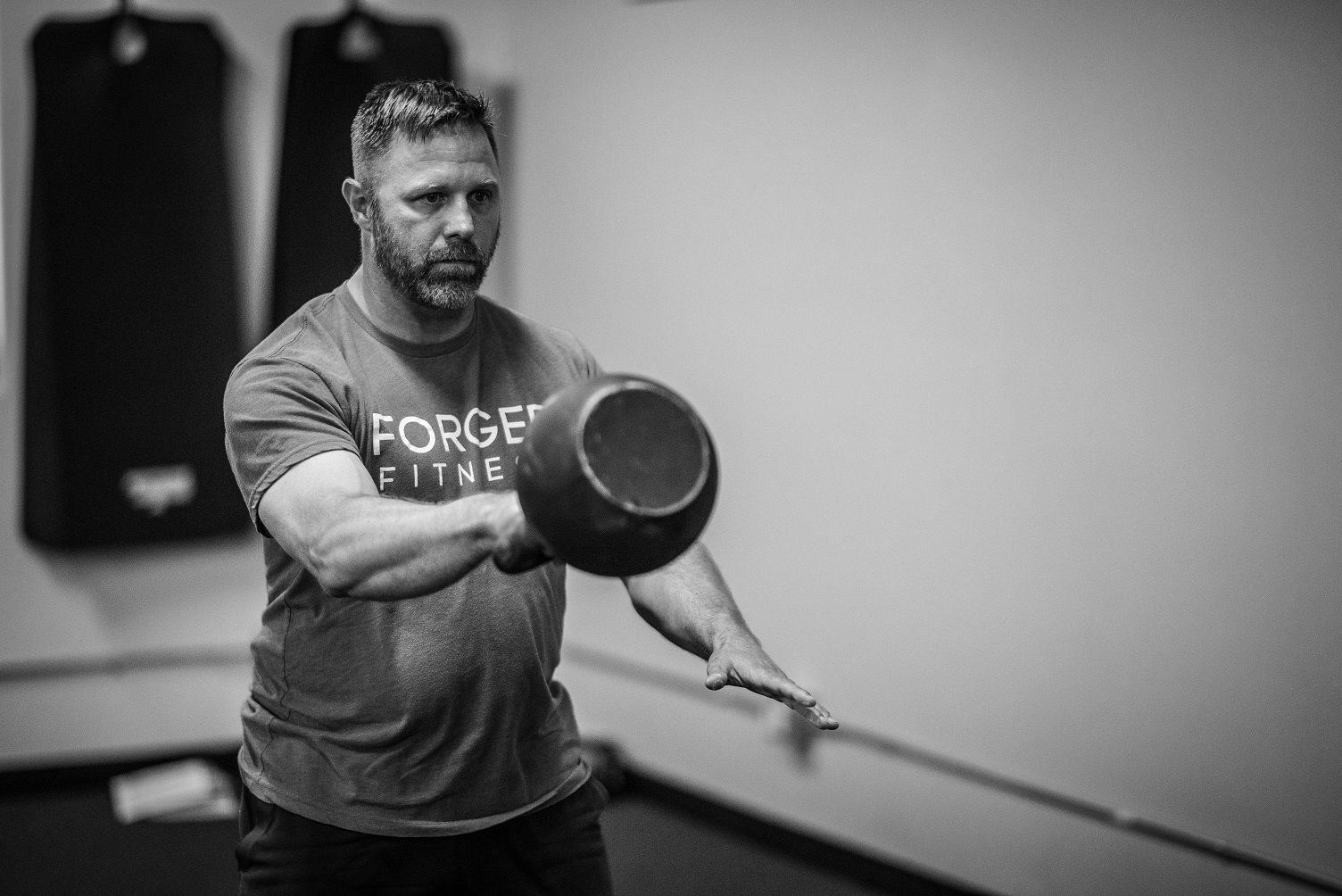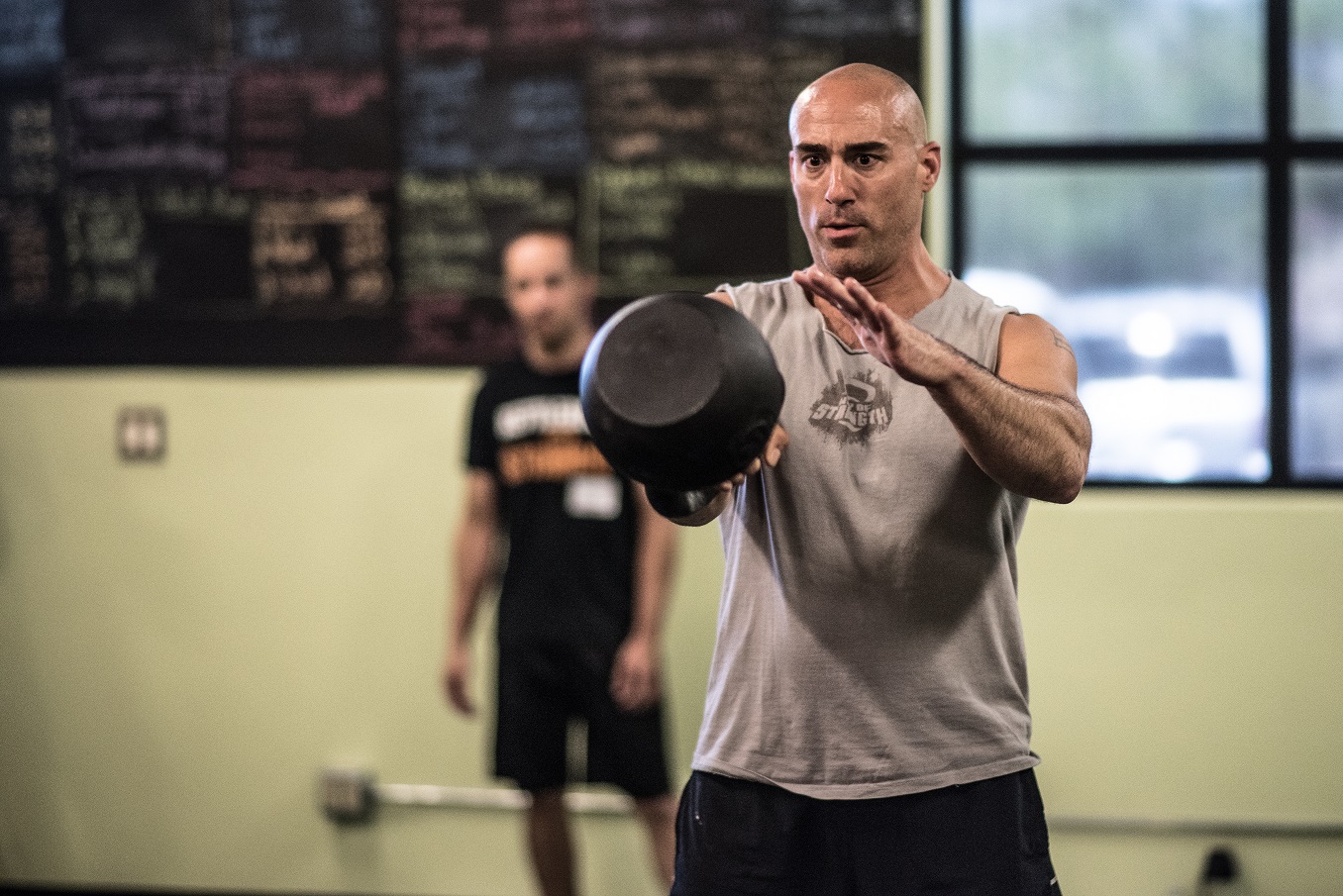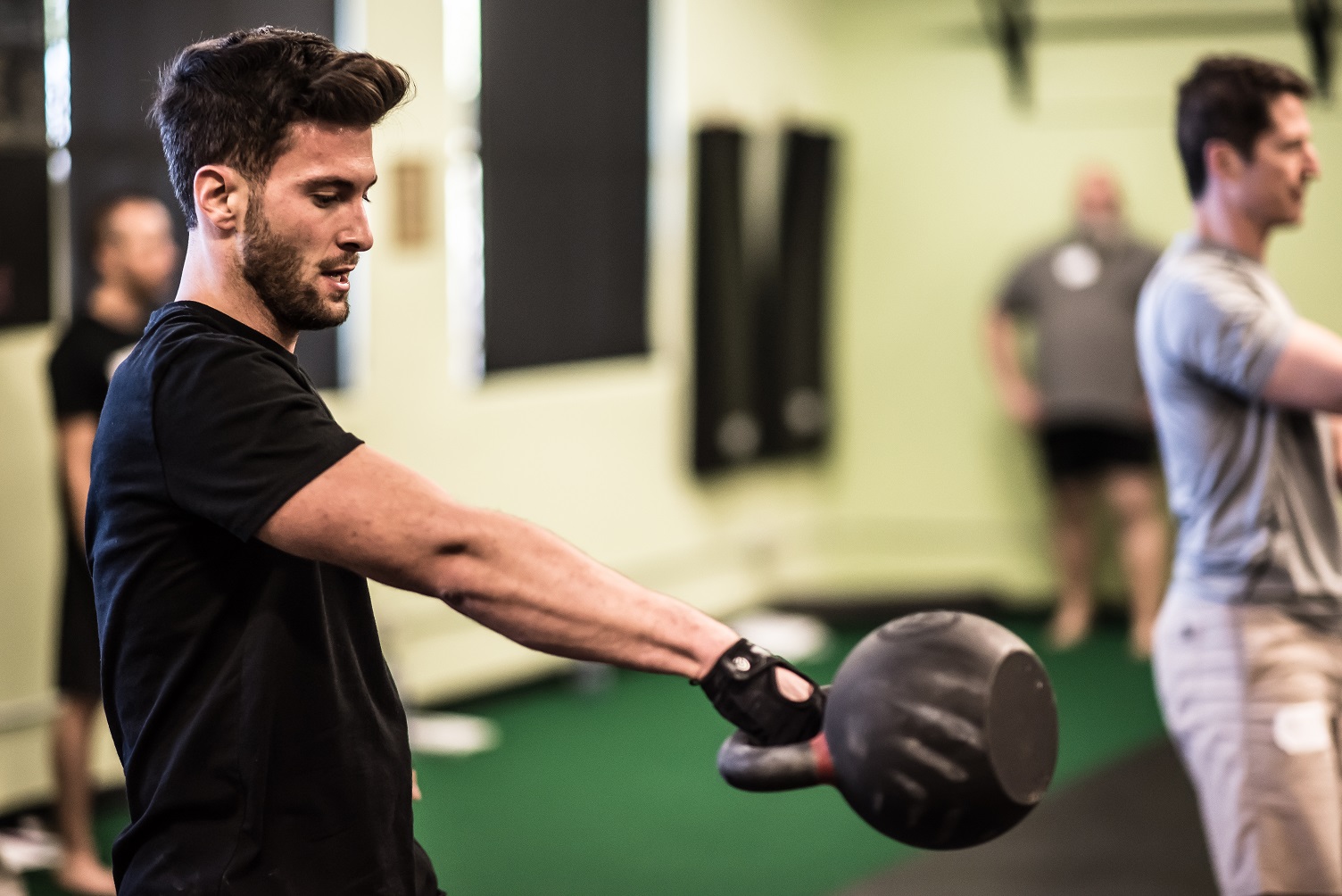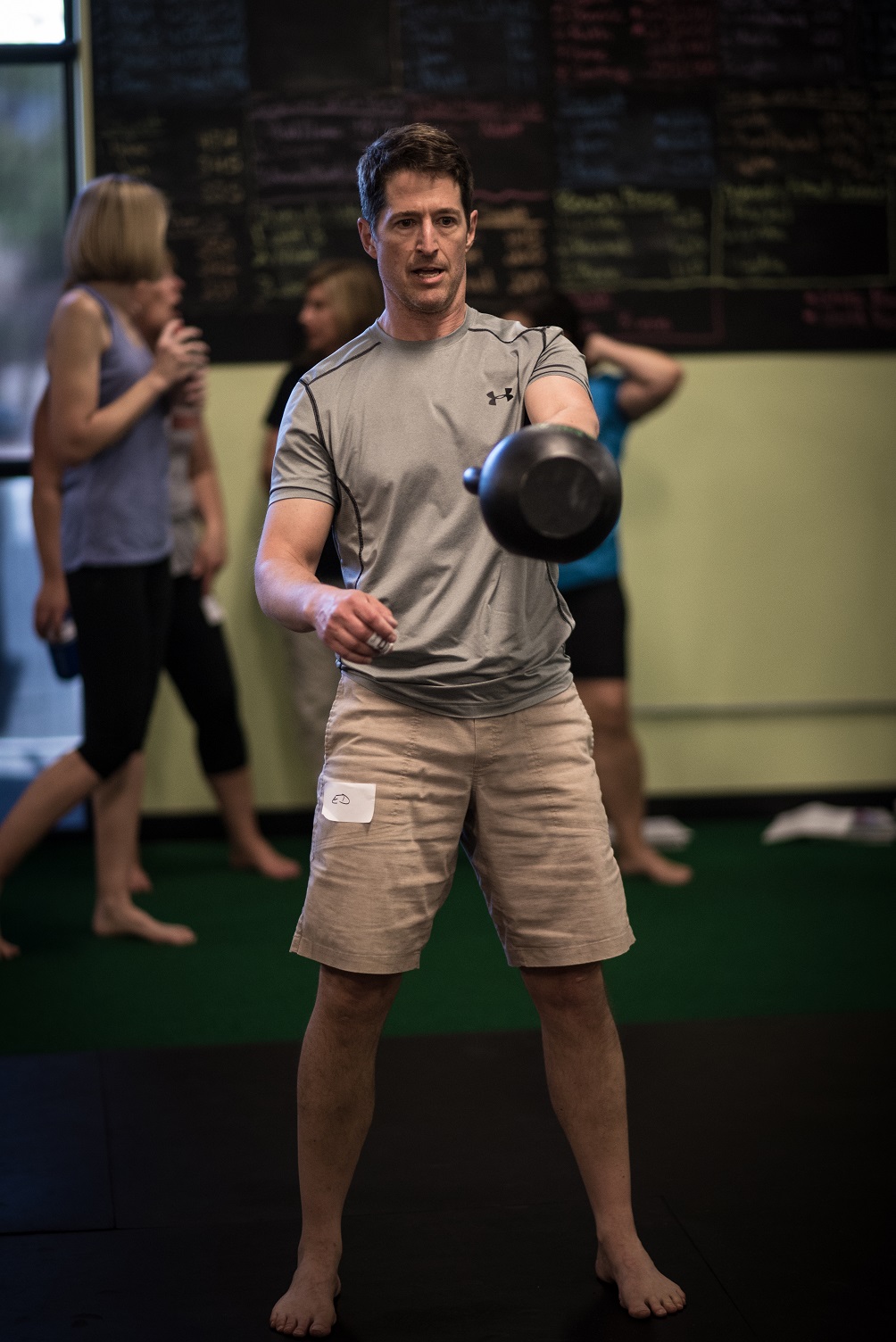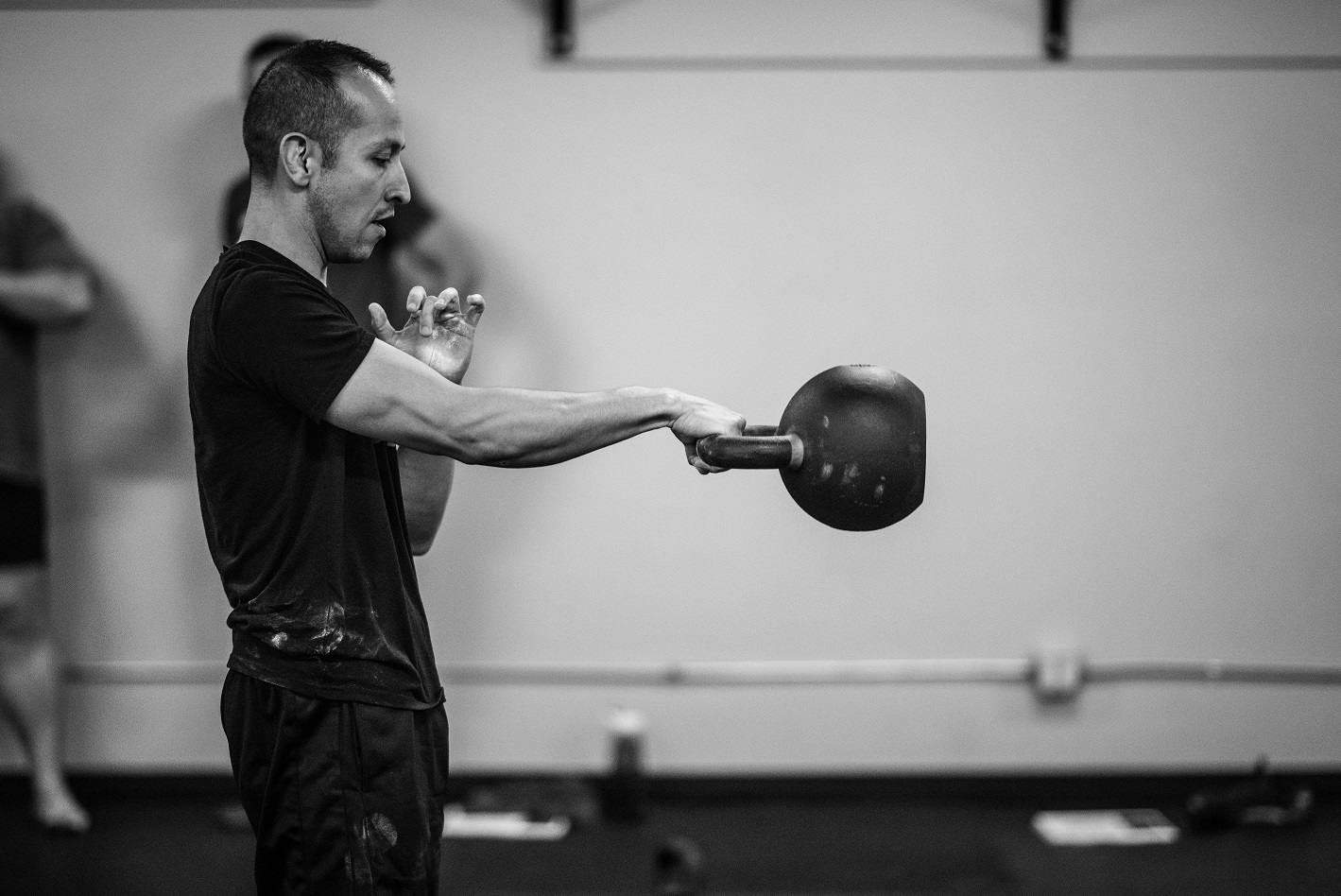 Next was the clean…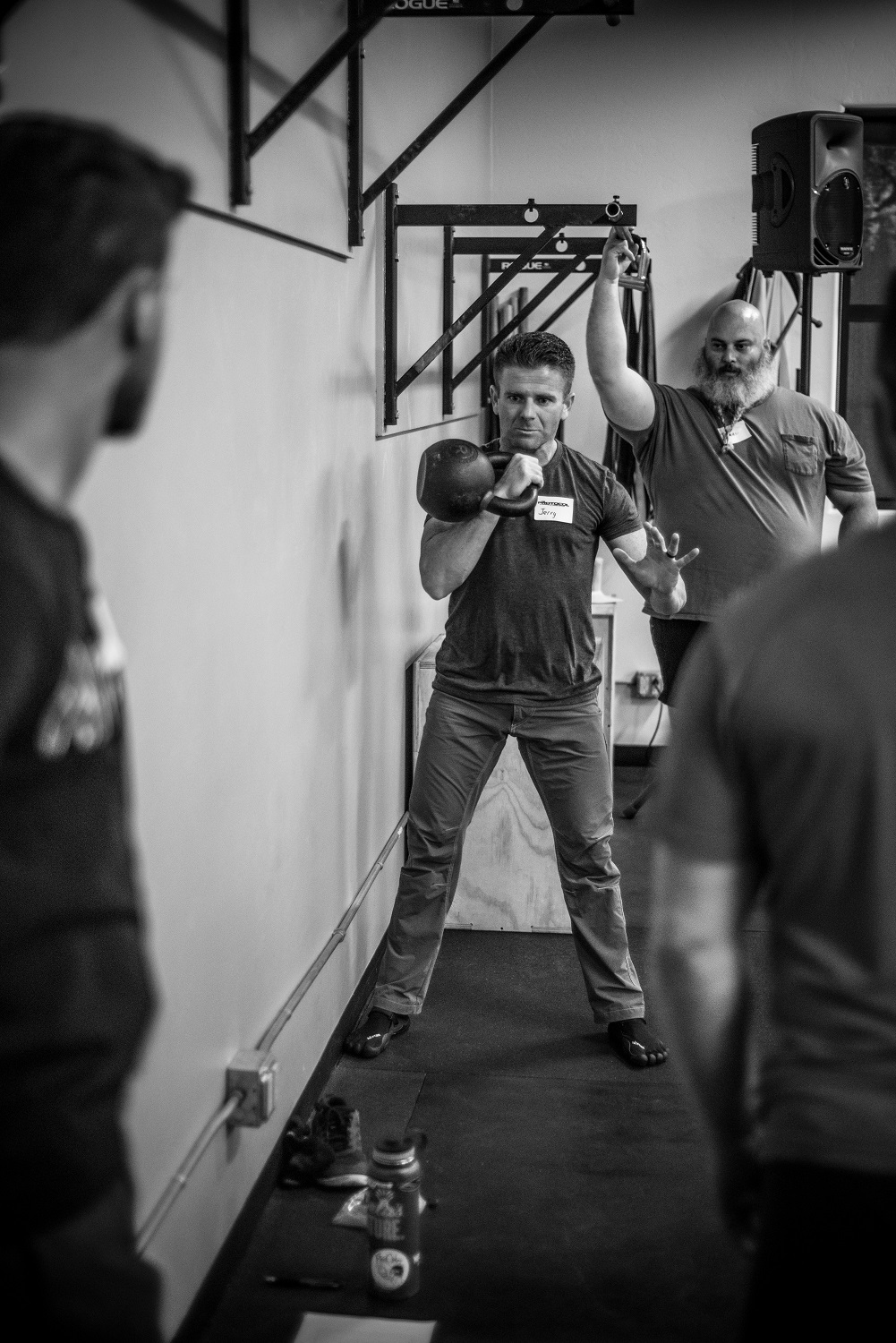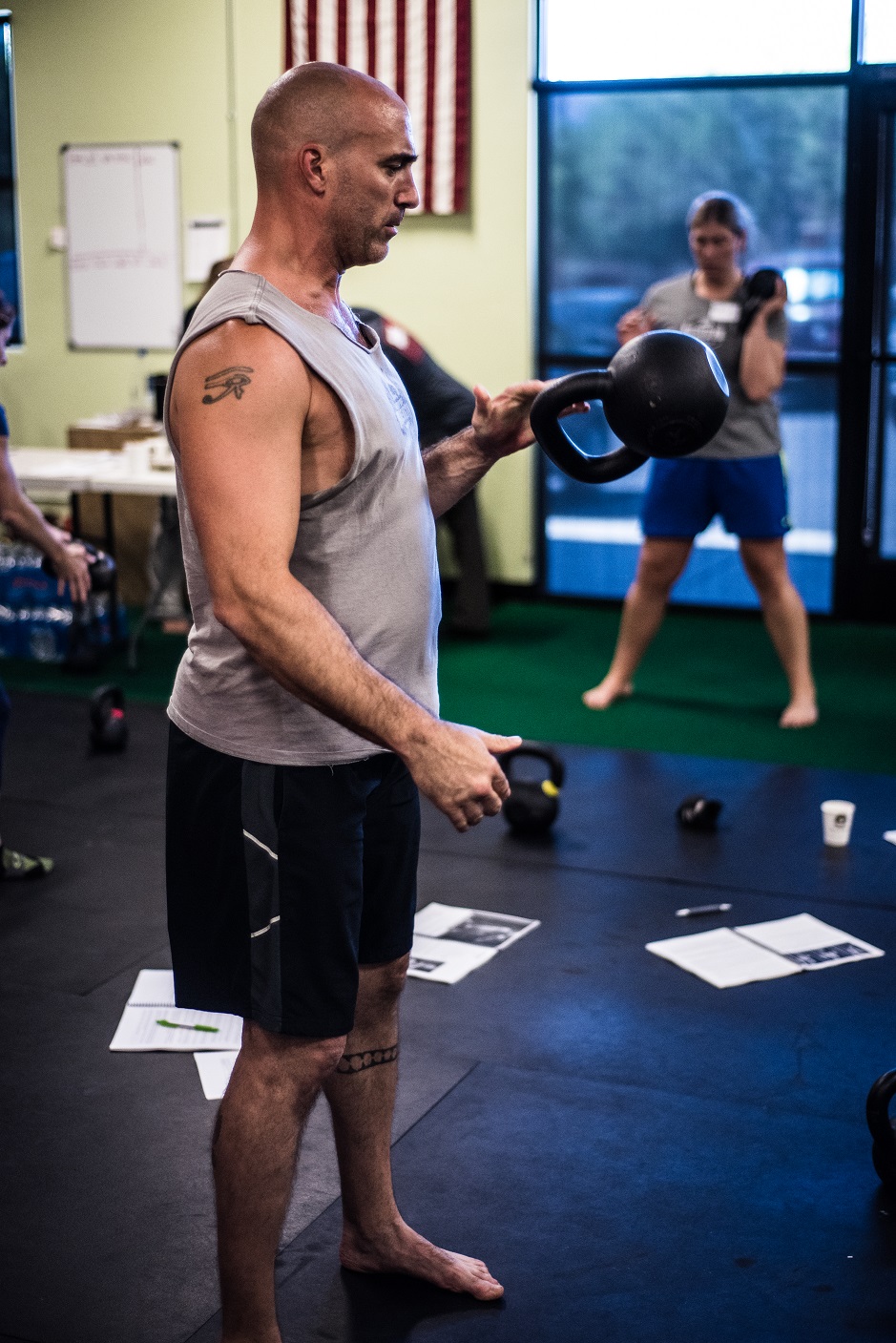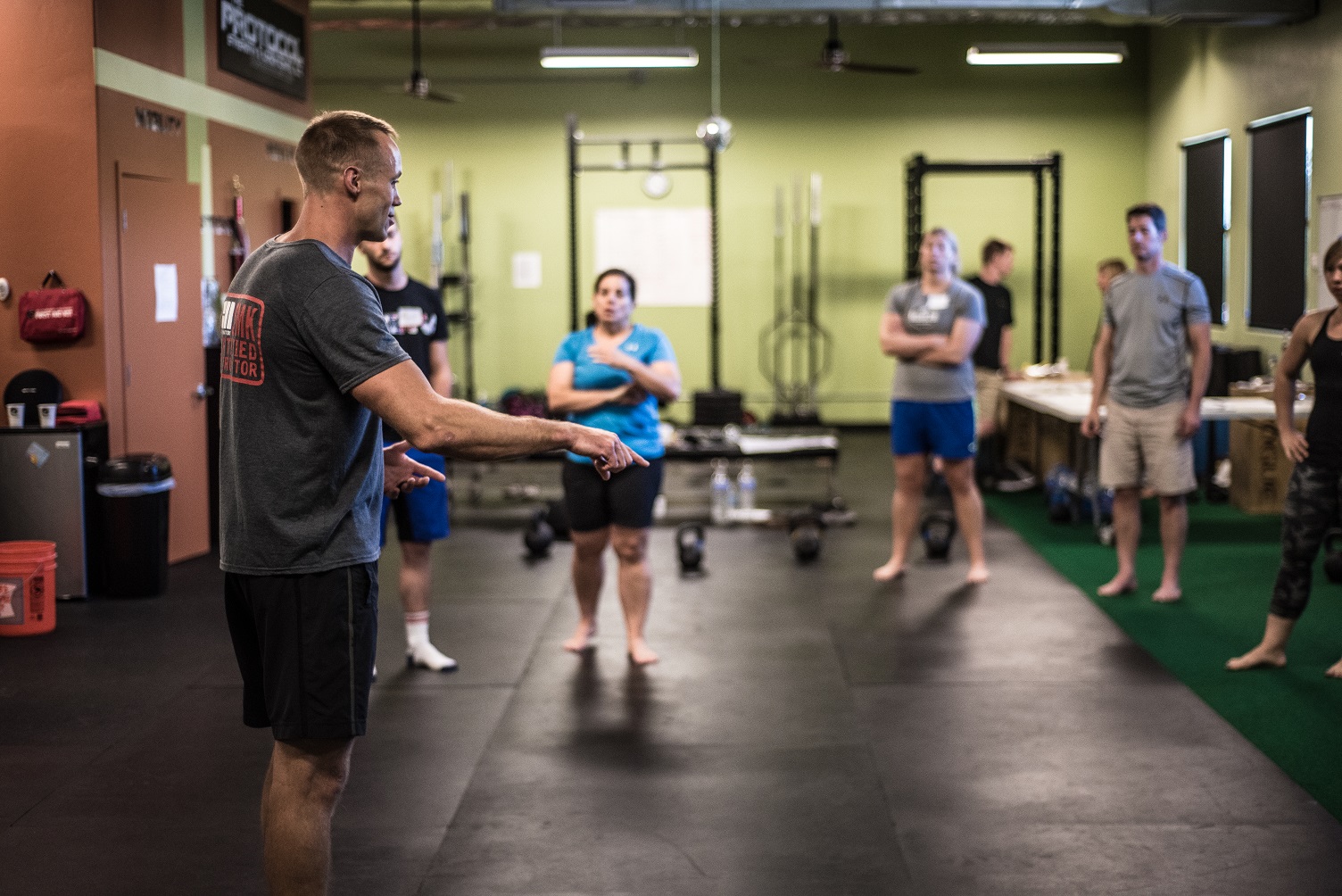 We finished up day one with press and final workout…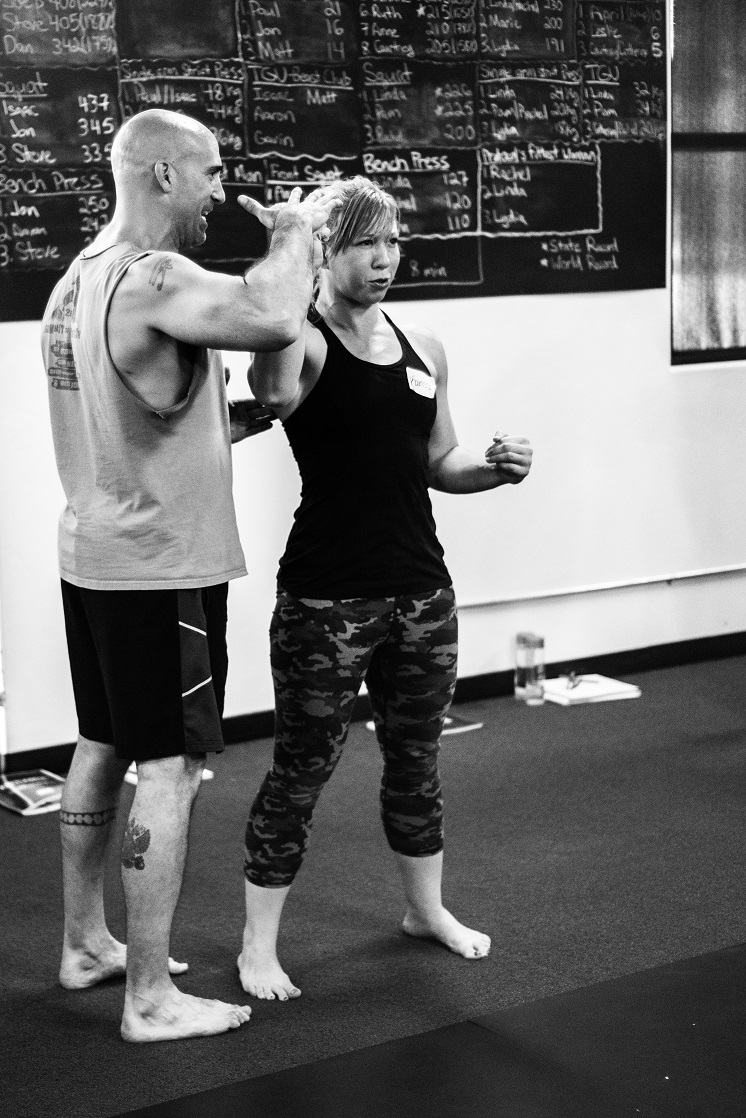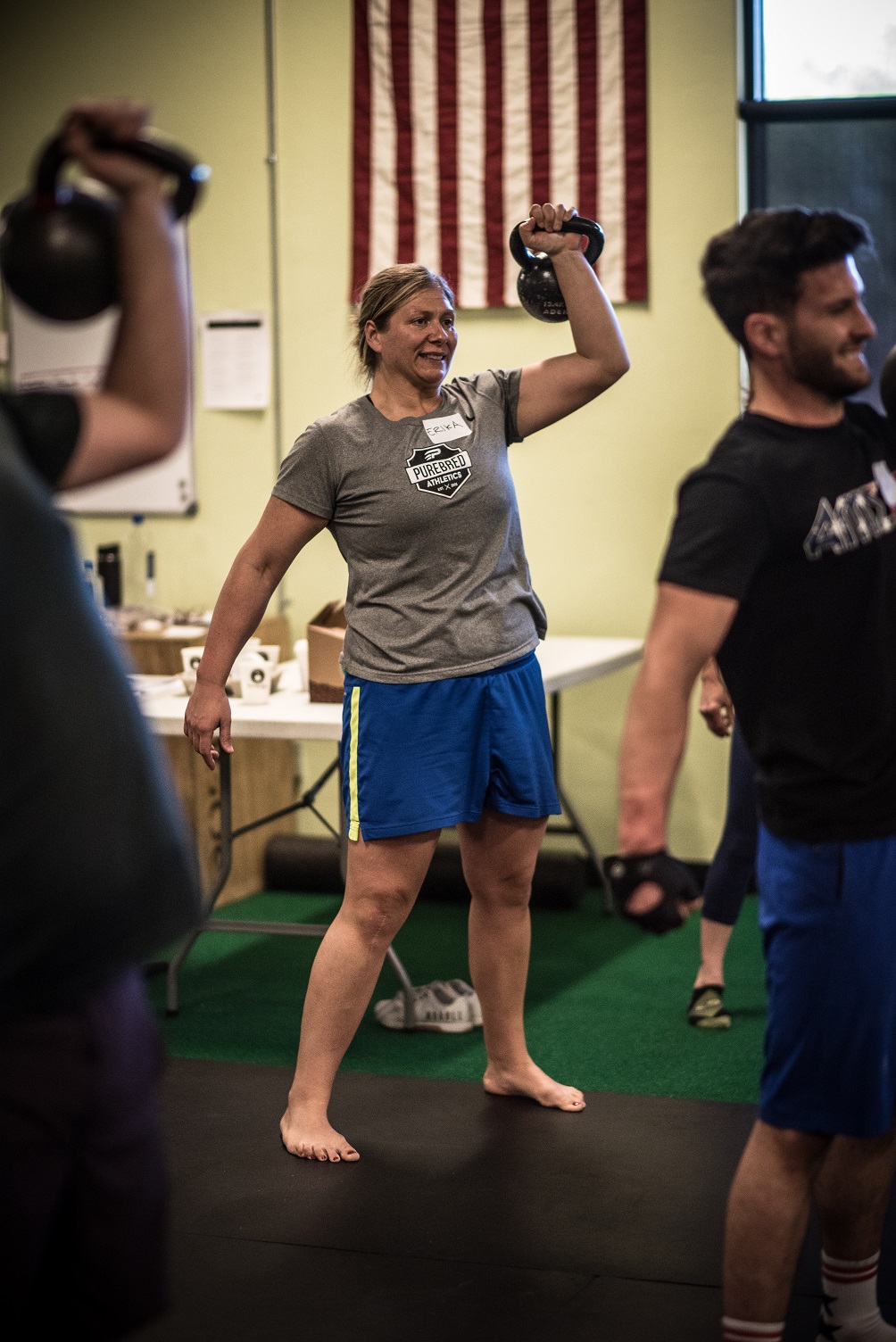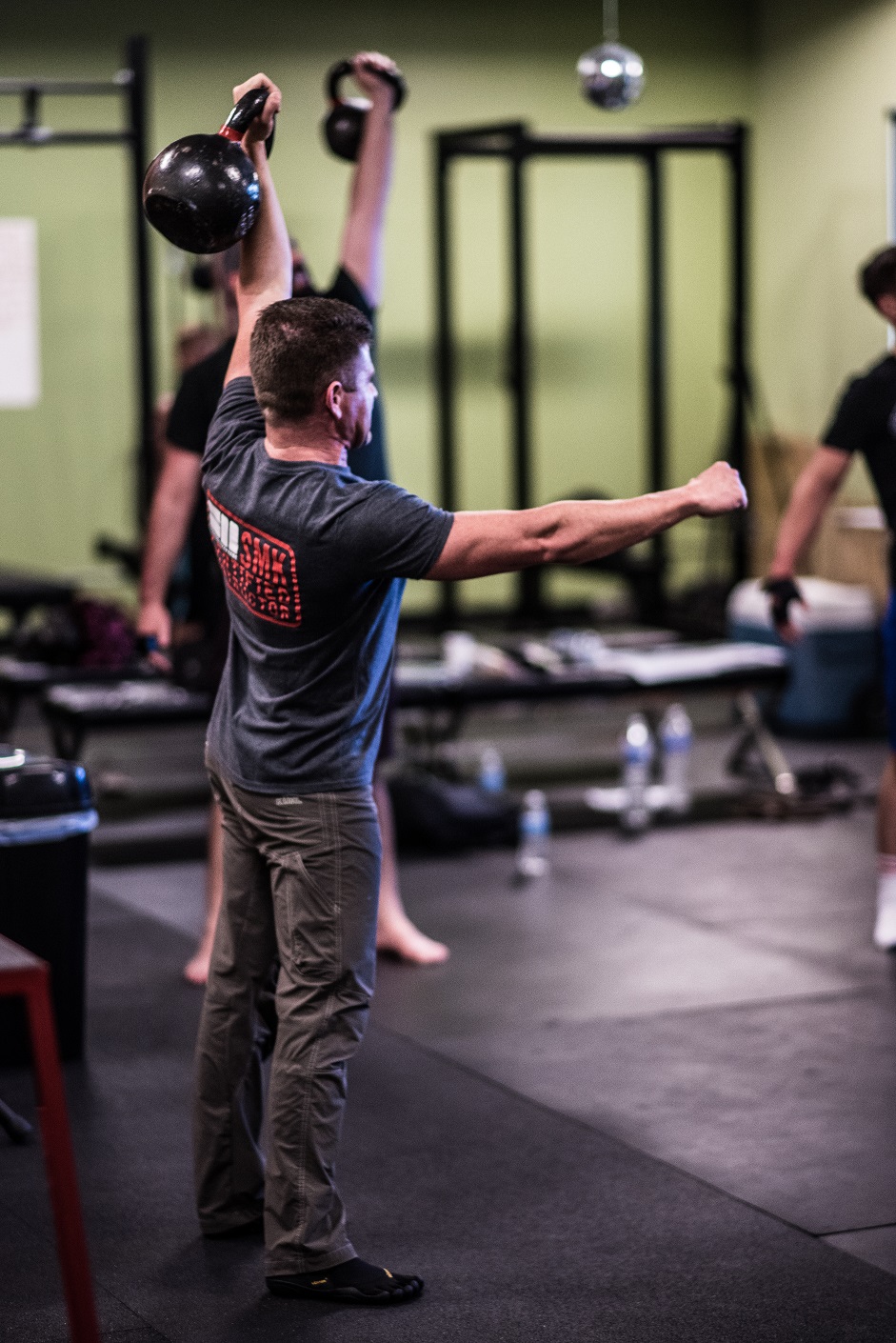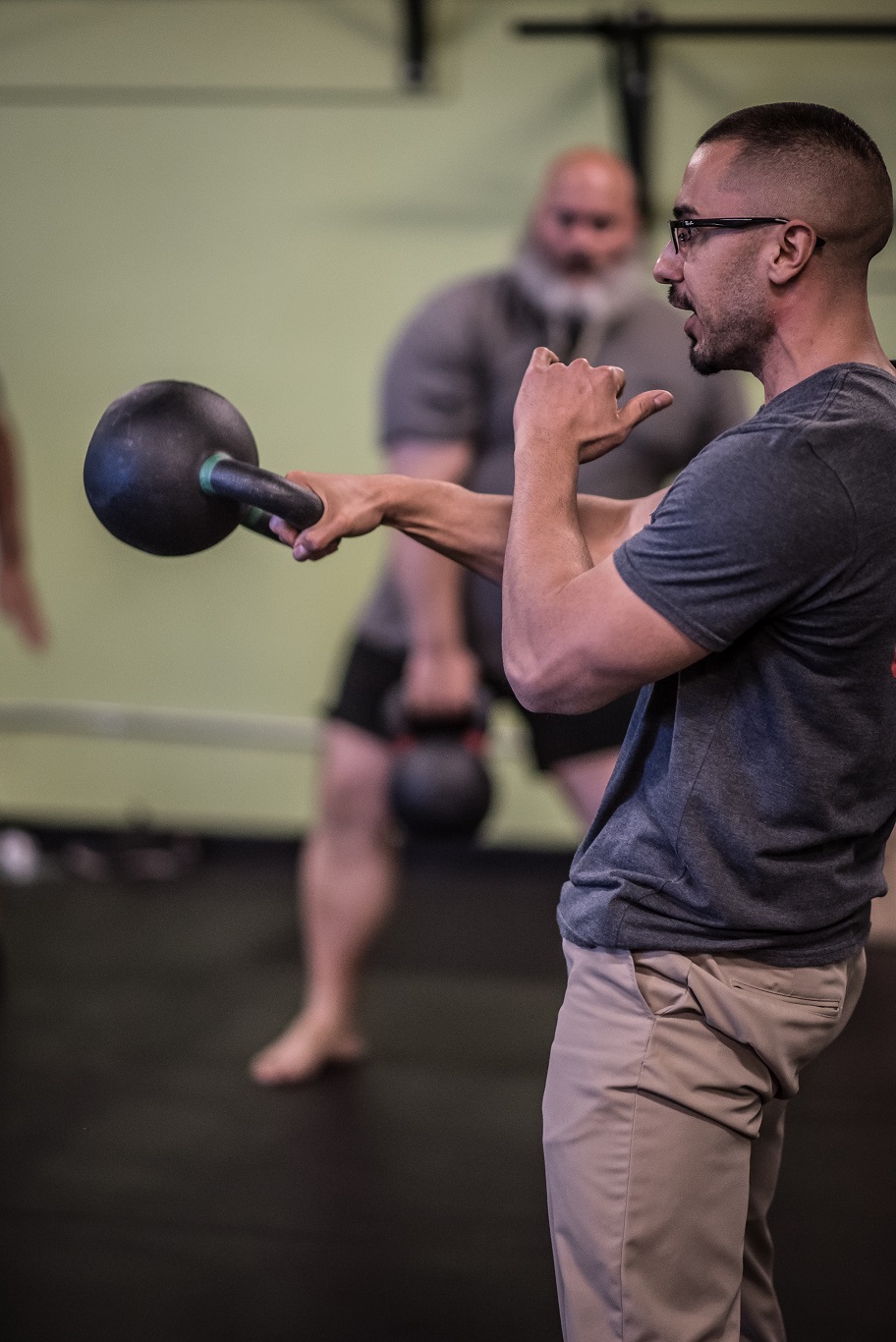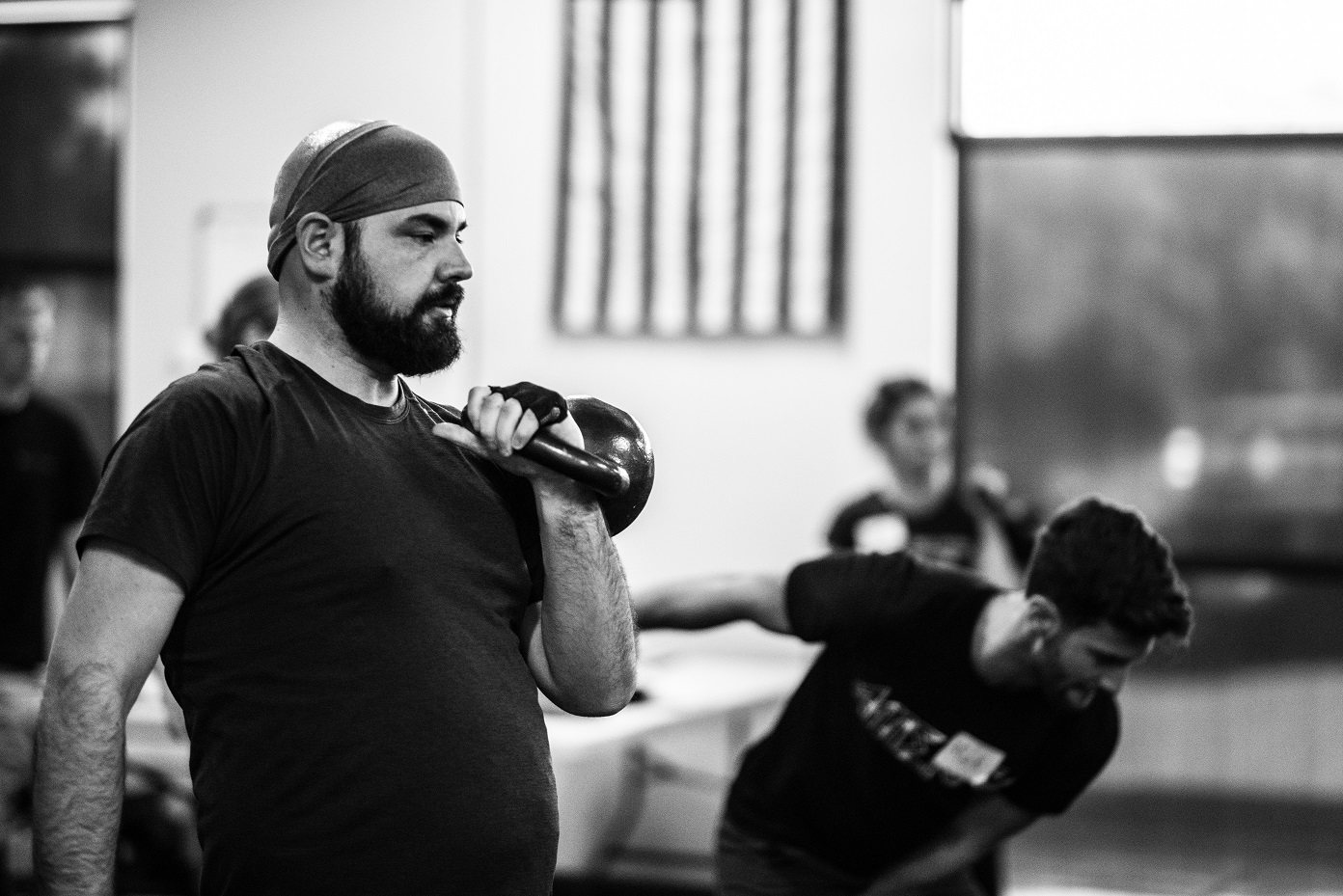 Day 2:
Warmups. Followed by getups, snatches, and squats…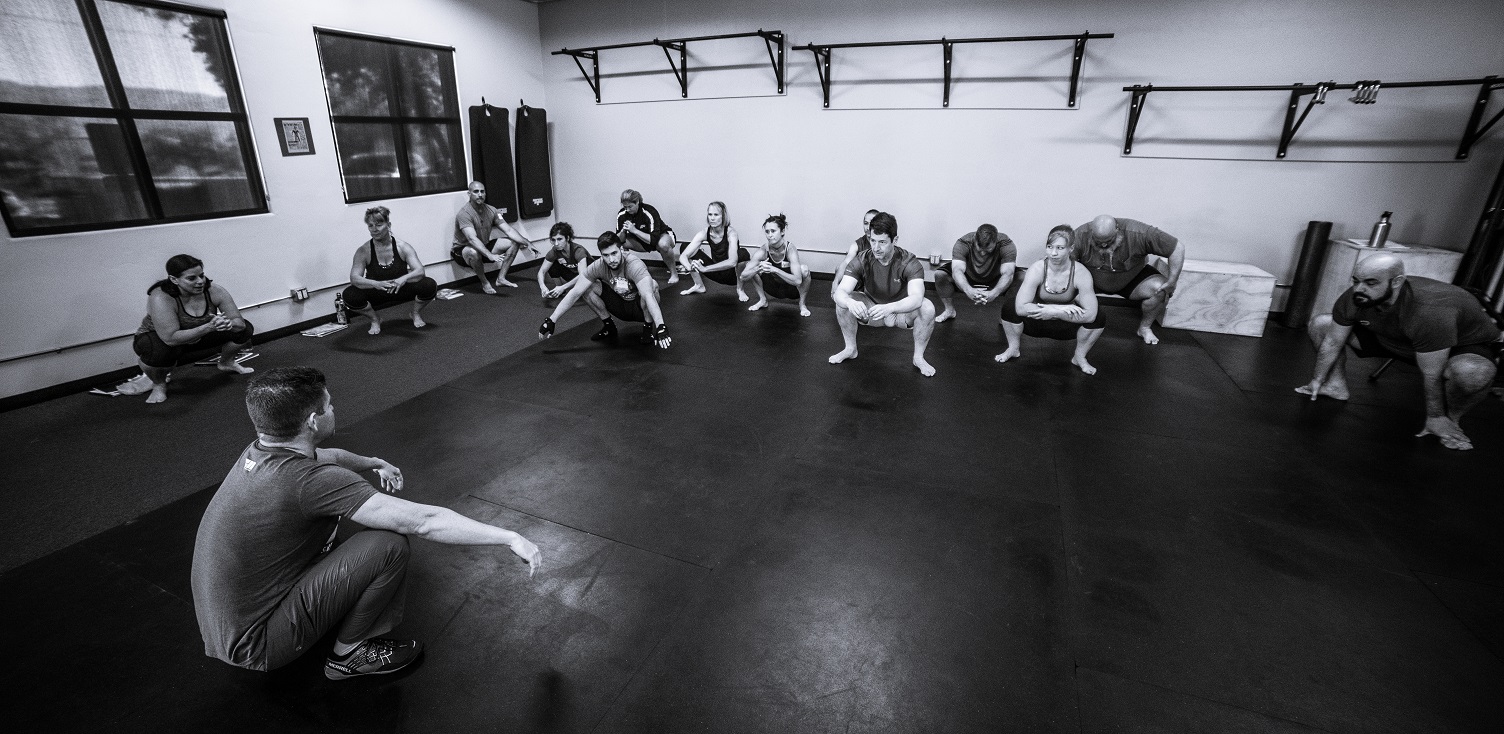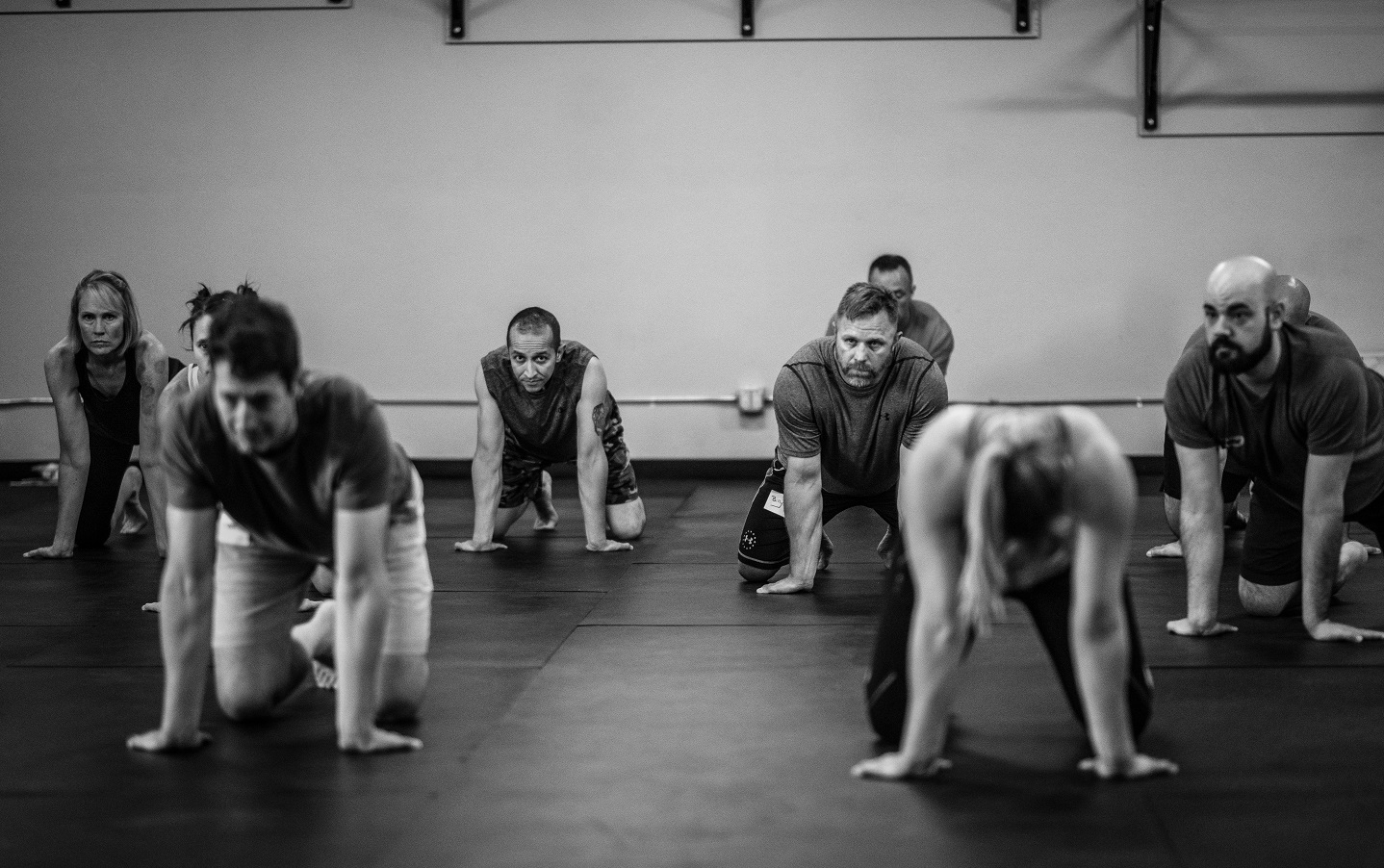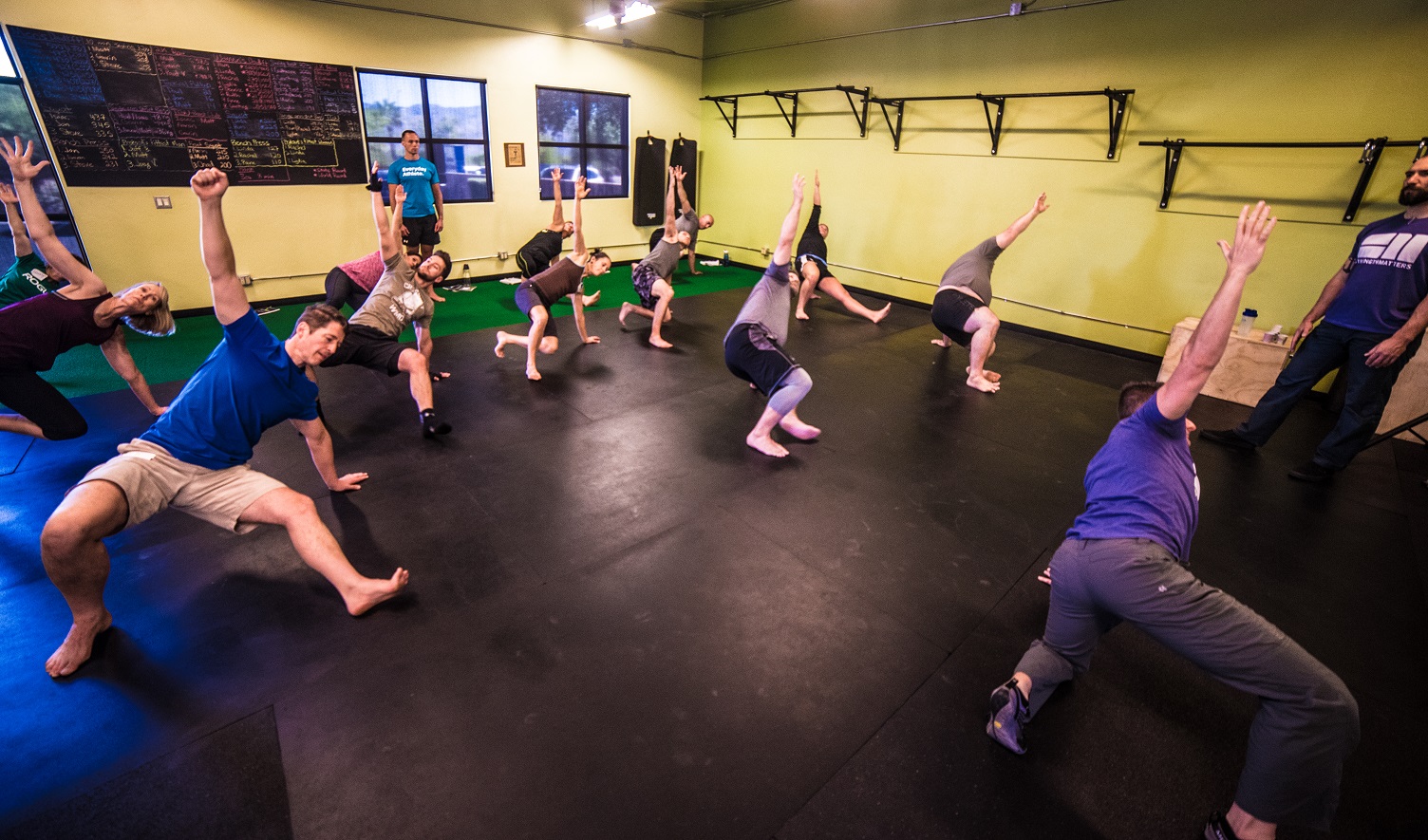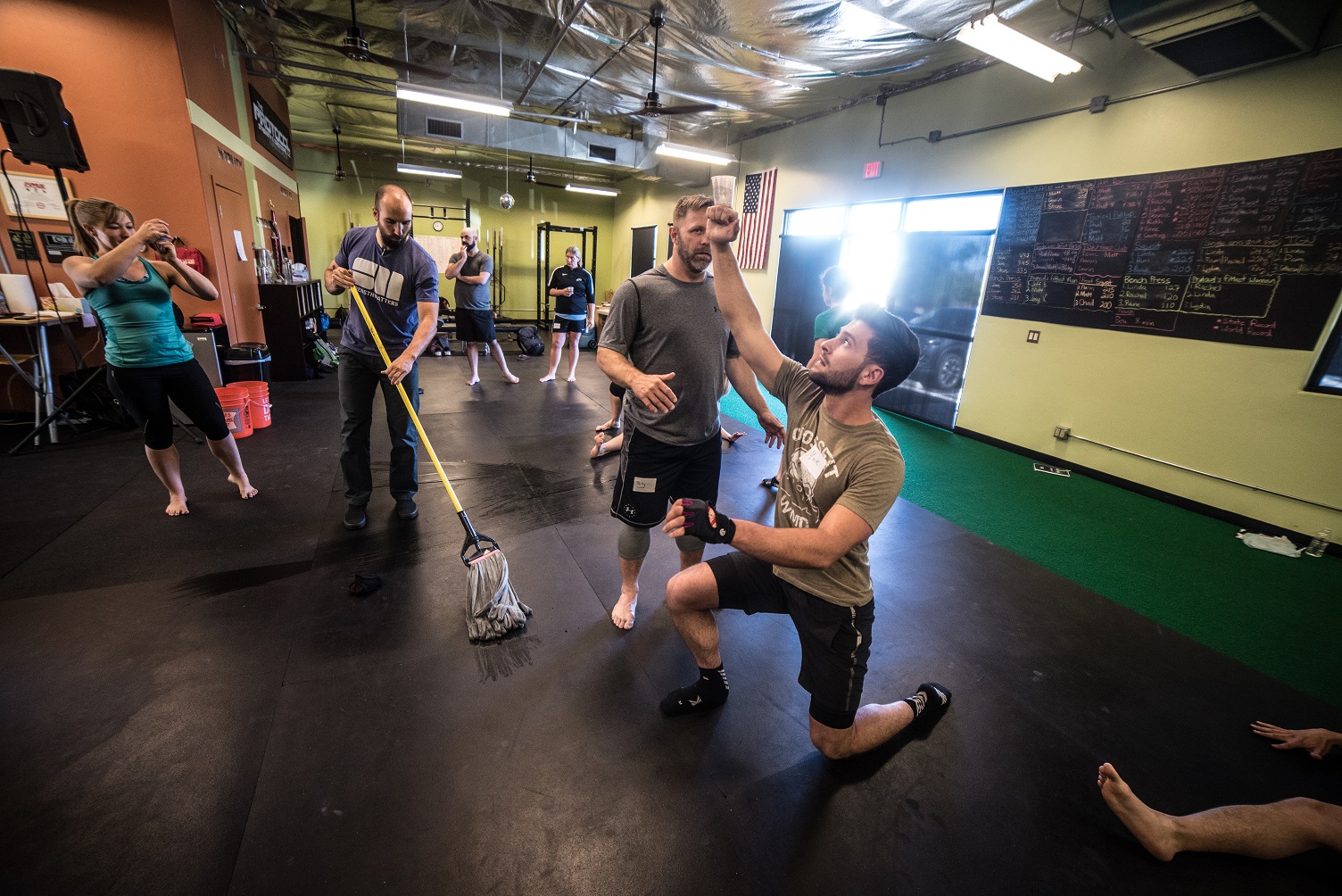 The Dixie cup getup test... "Hey Matt. Get the mop!"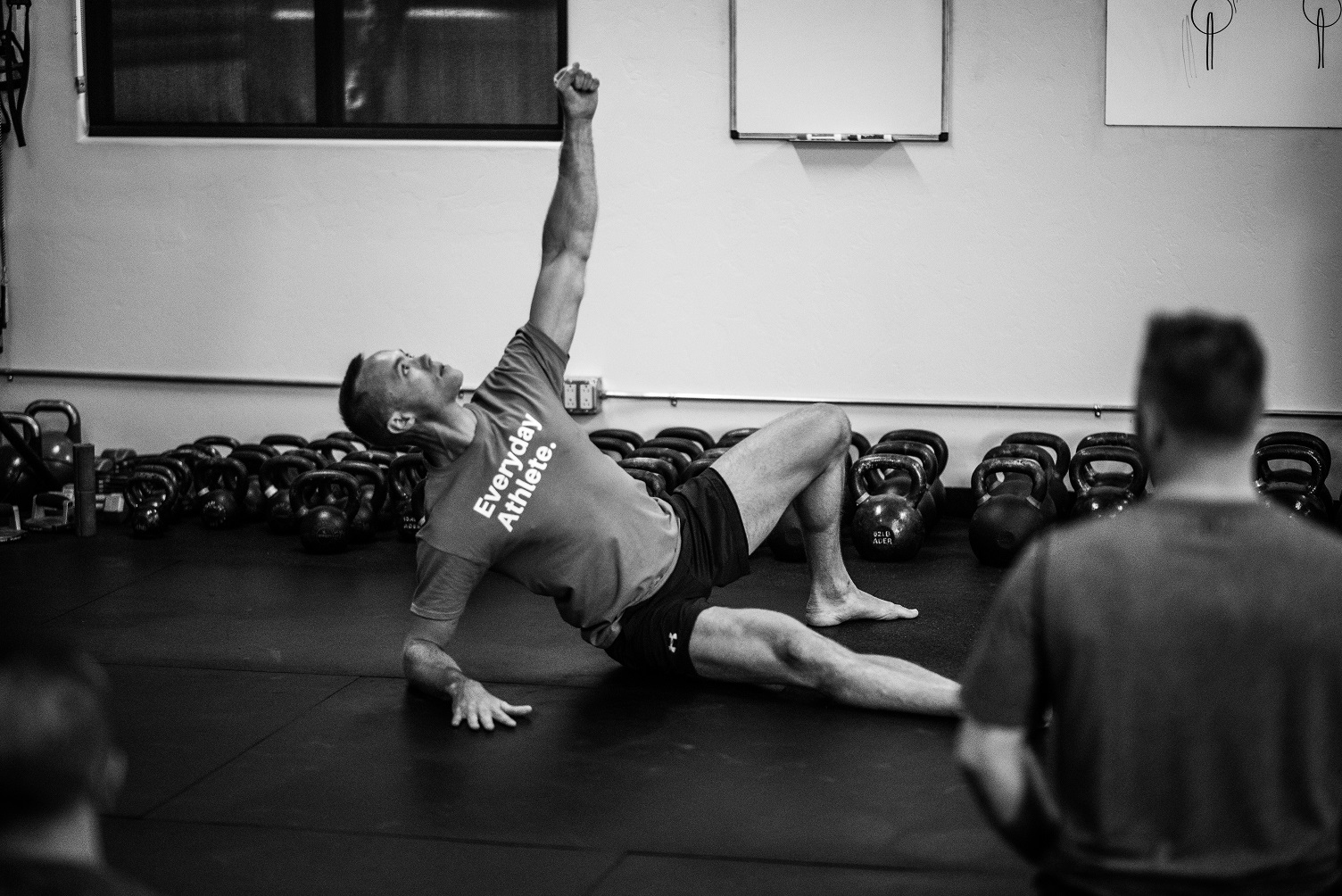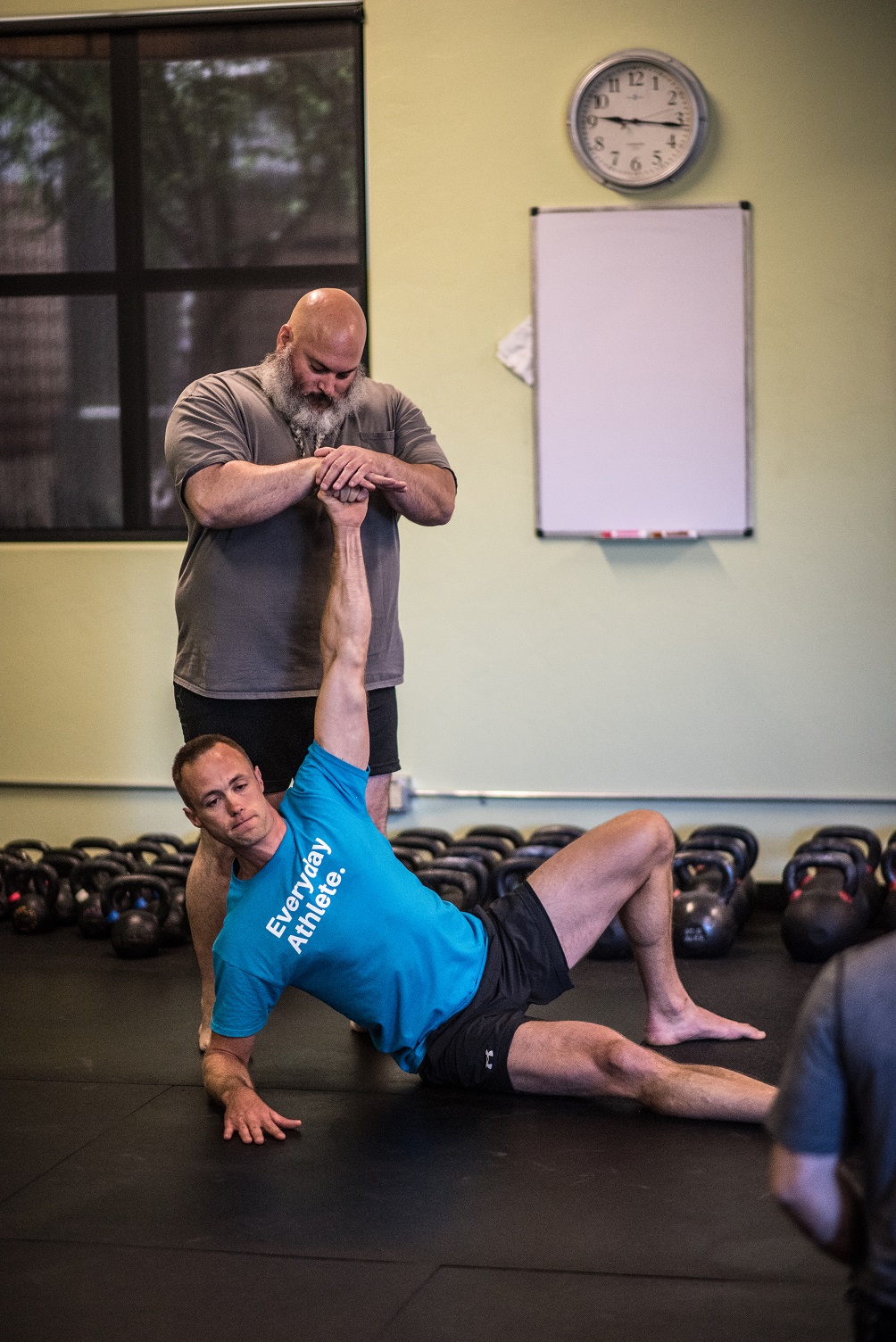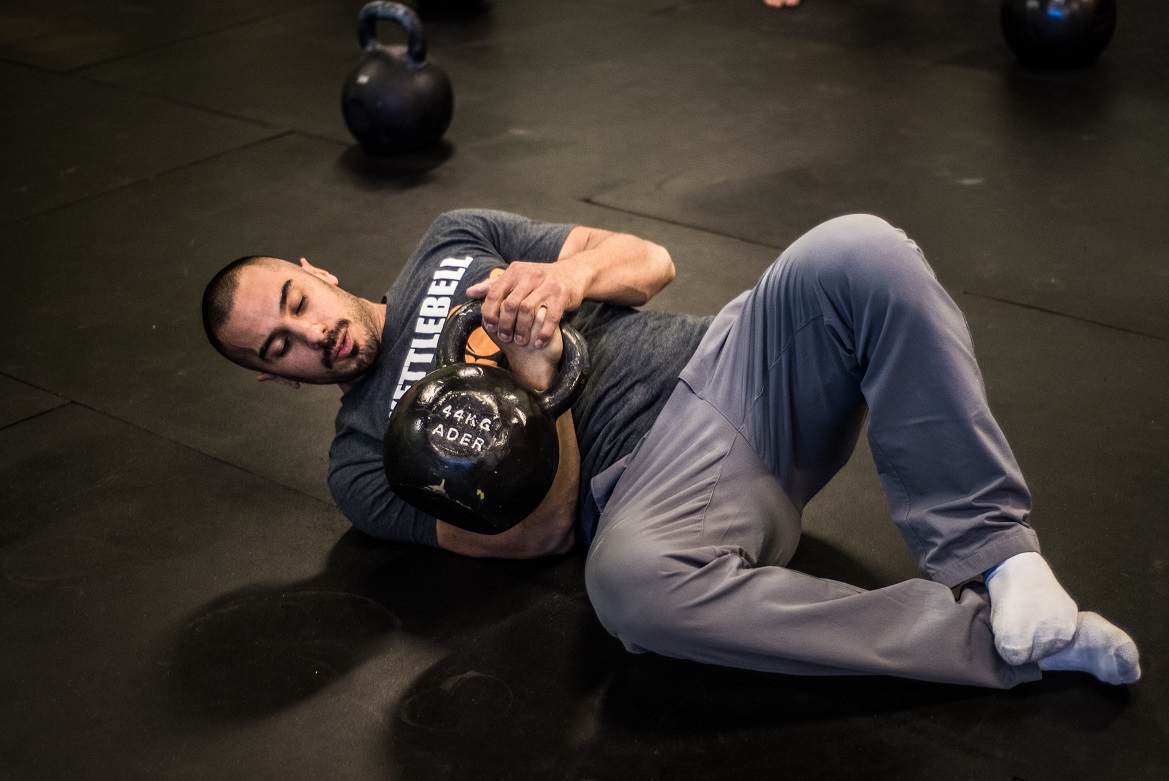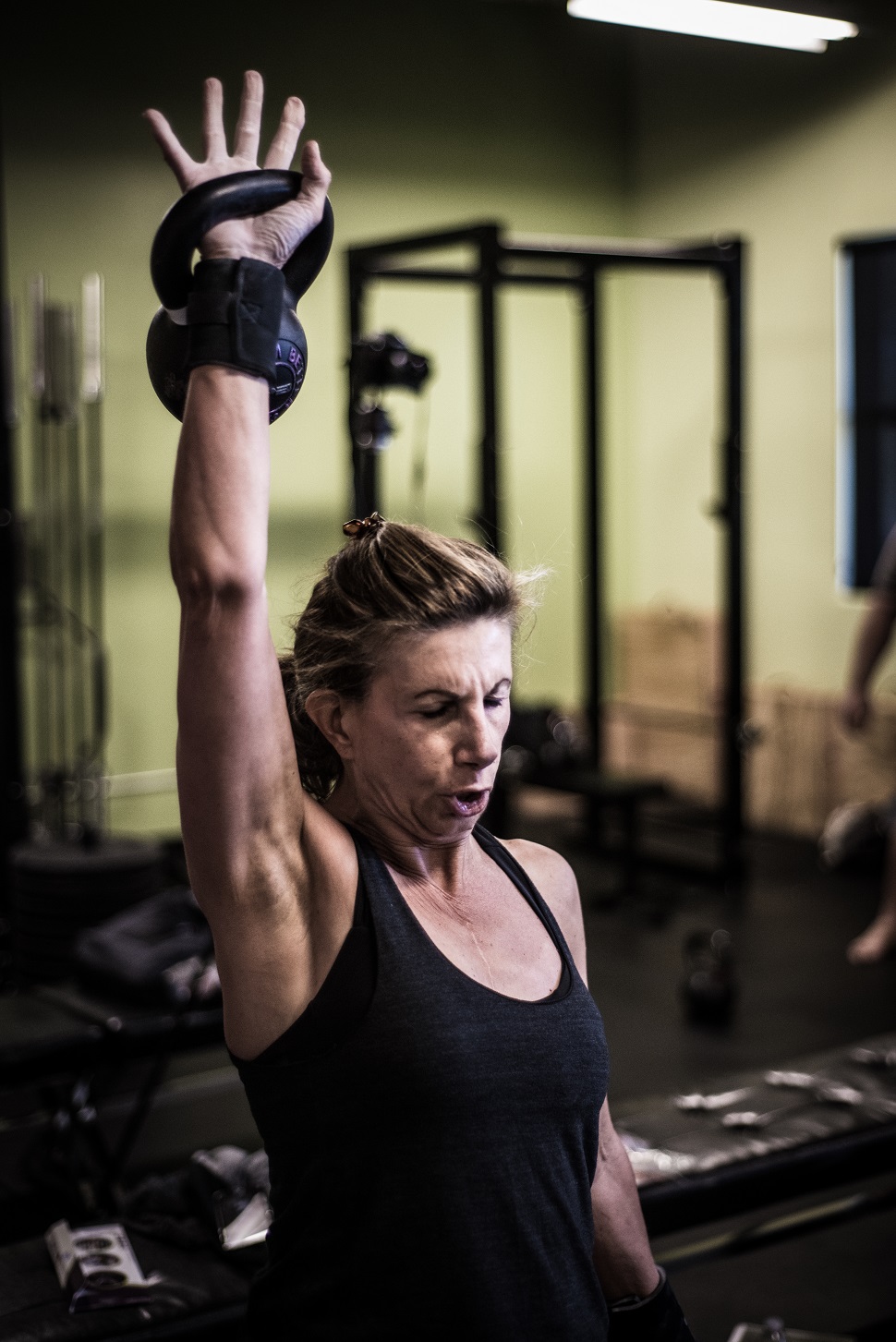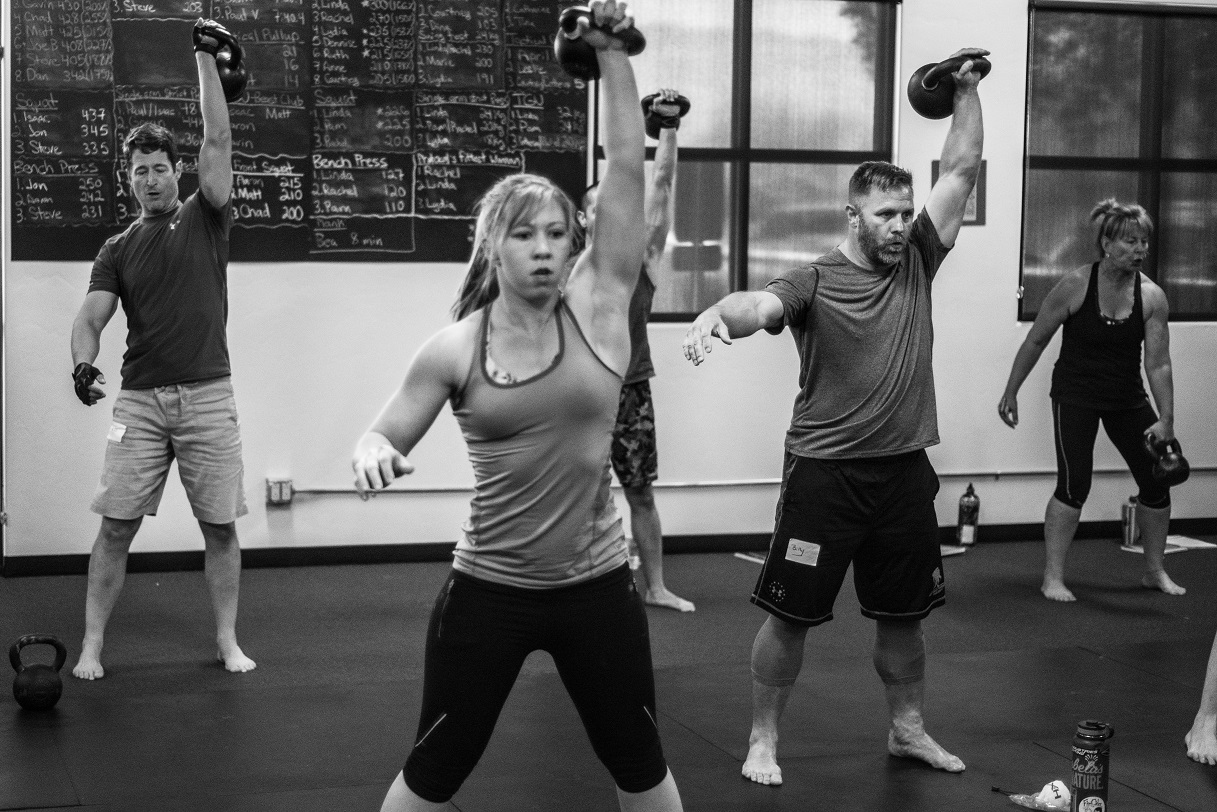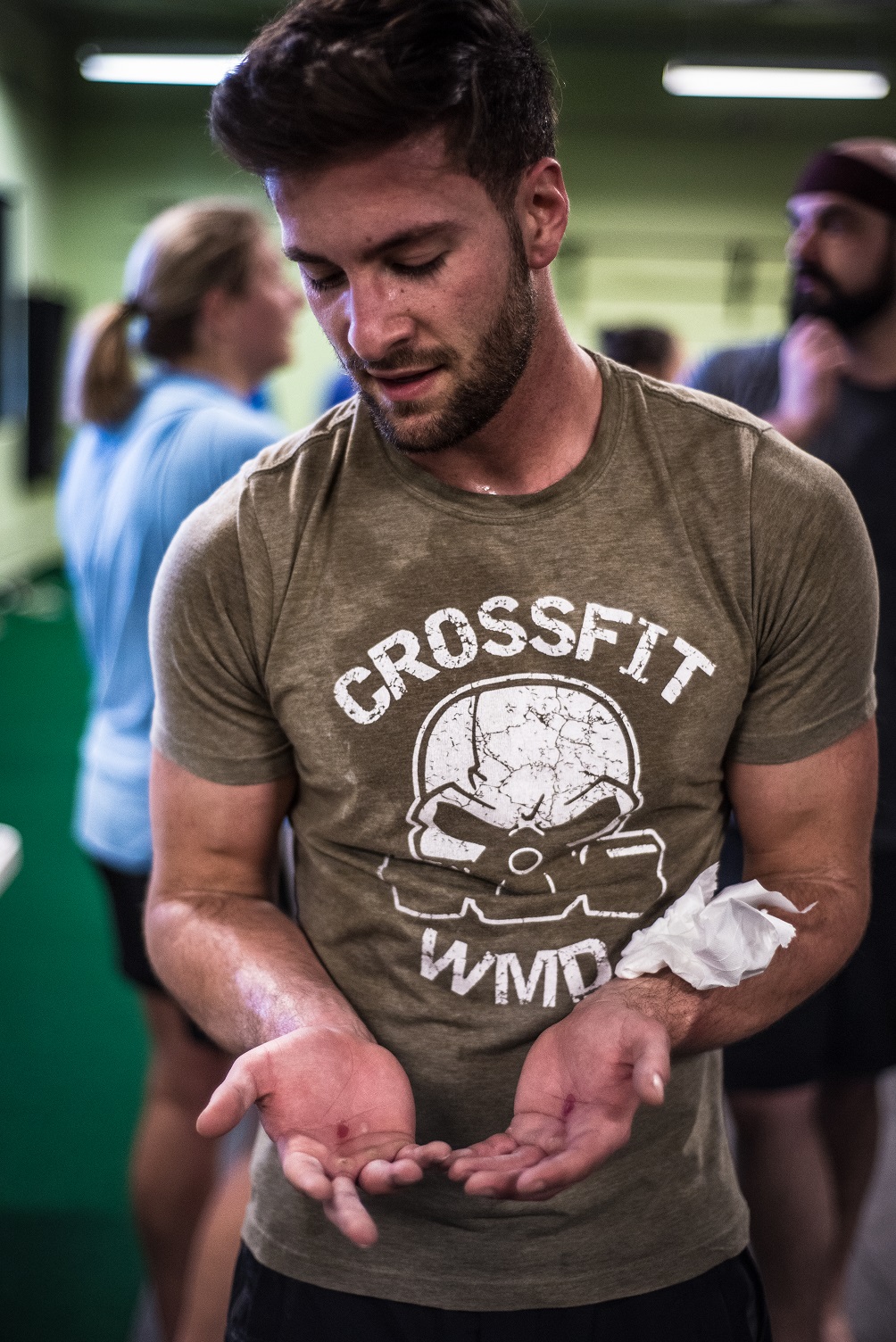 And, of course, a lovely workout at the end of the day.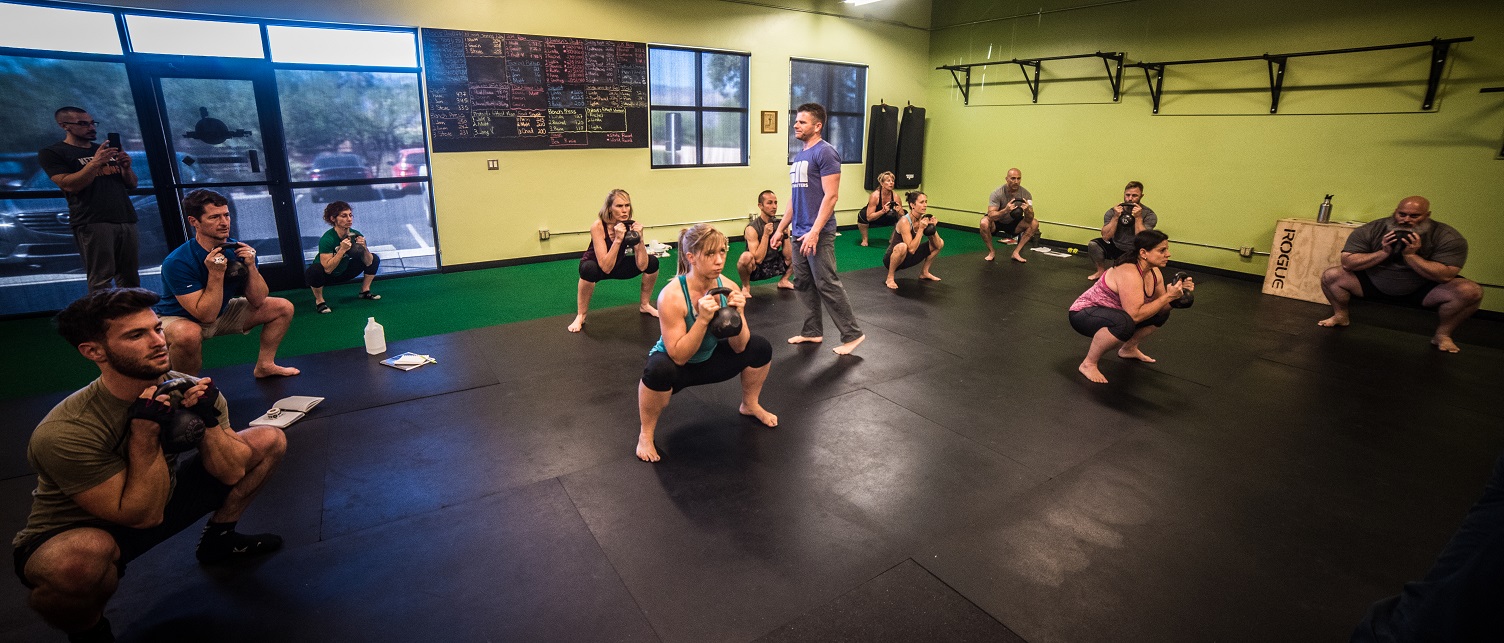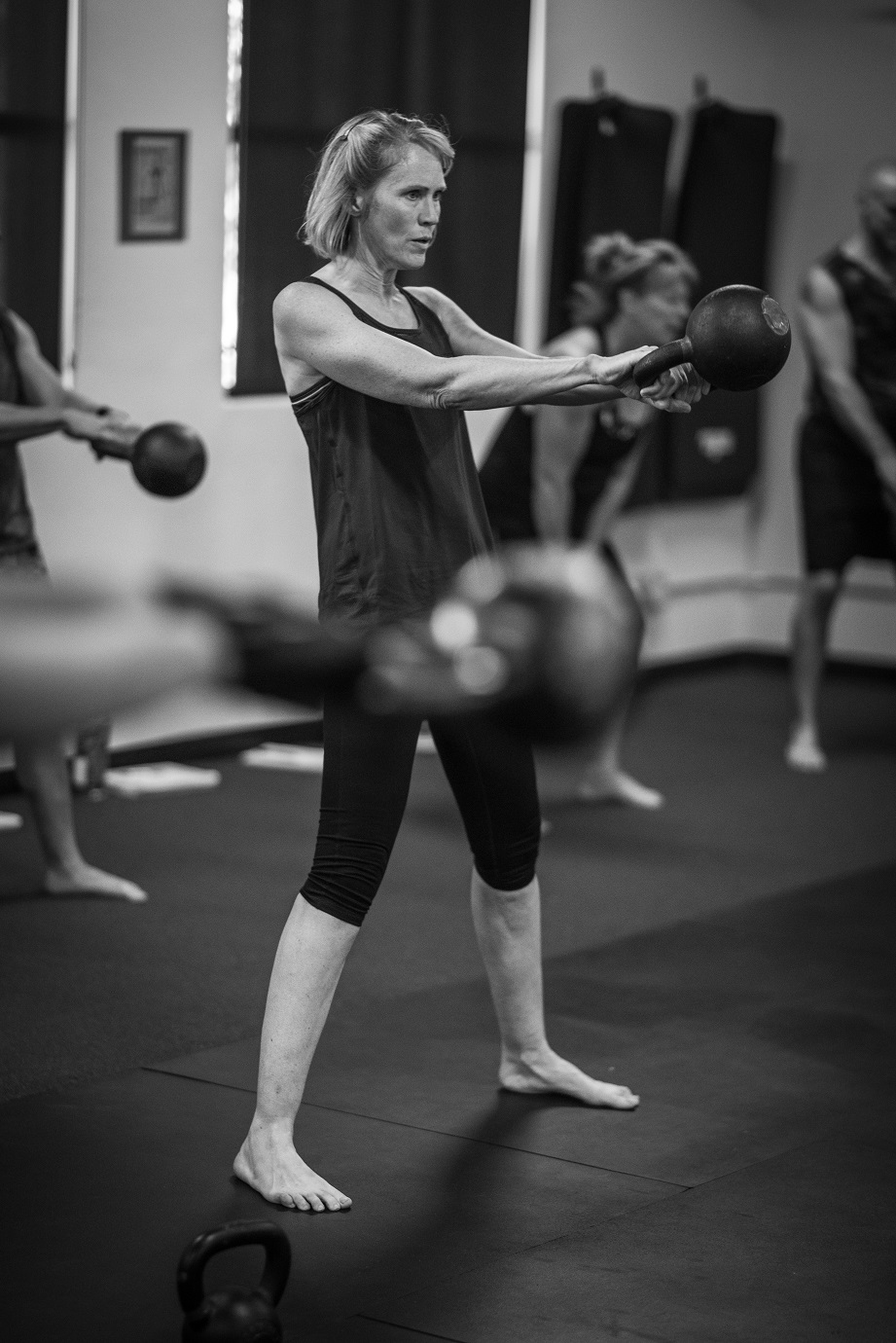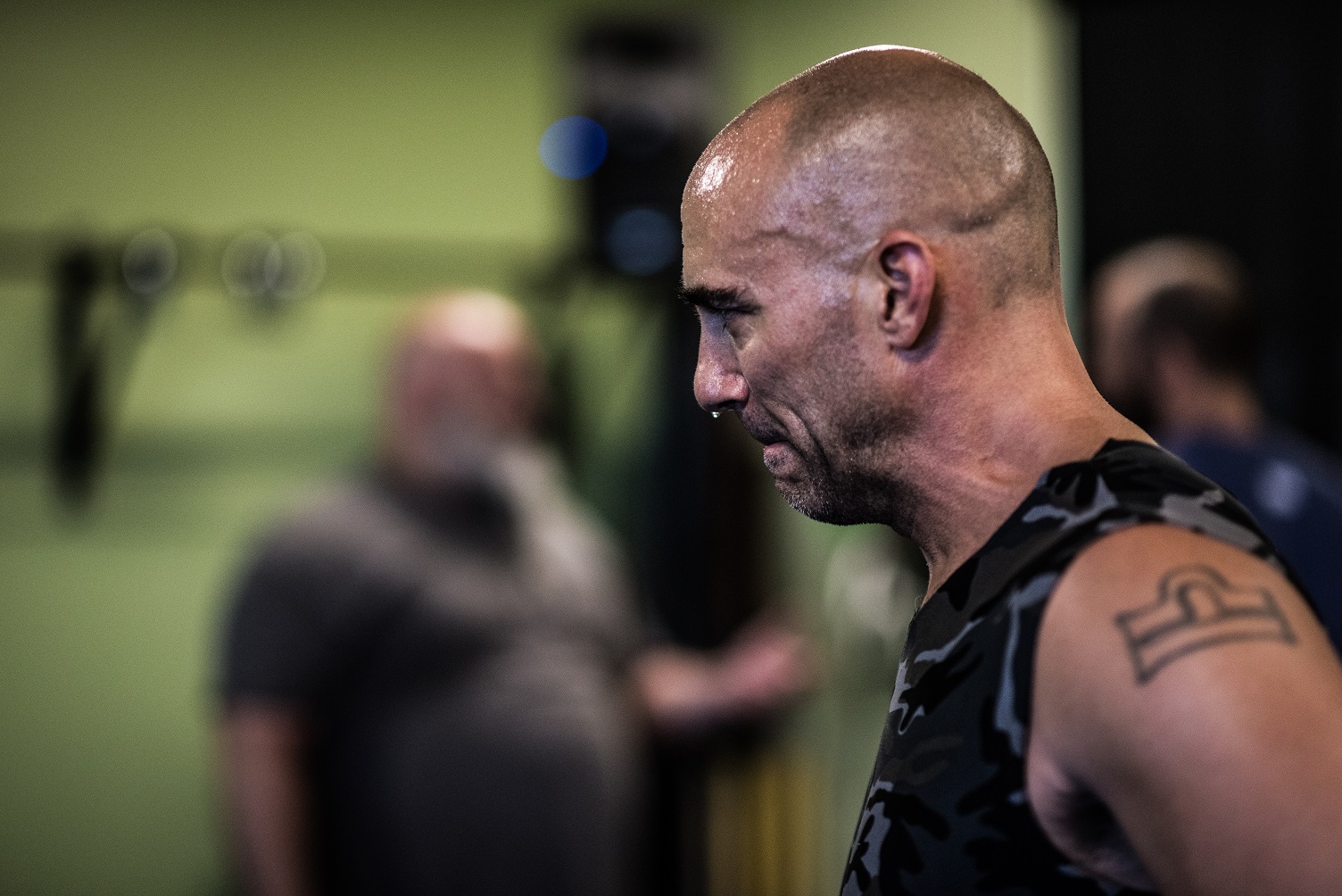 Followed by some foam roller love…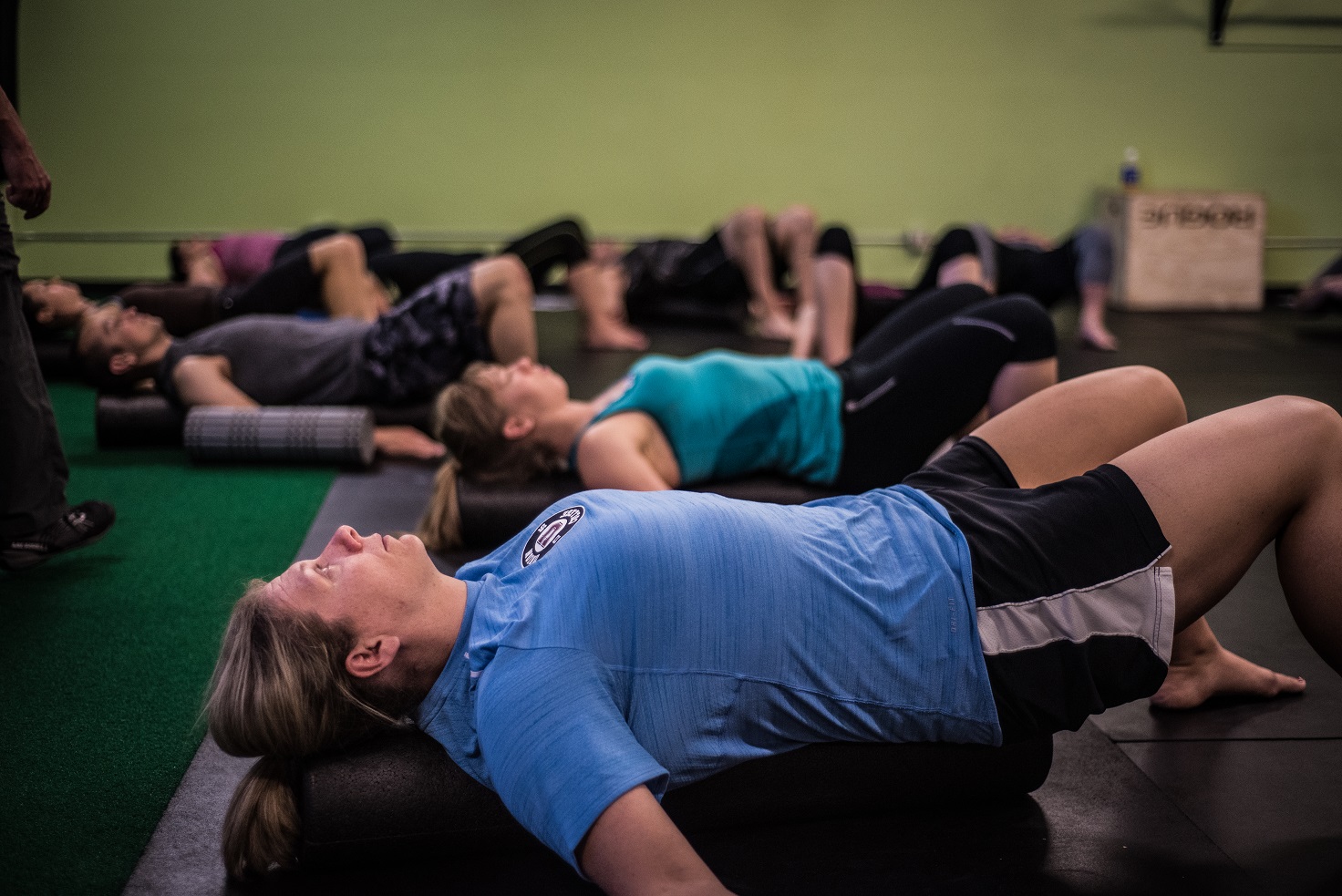 Day 3: Test Day!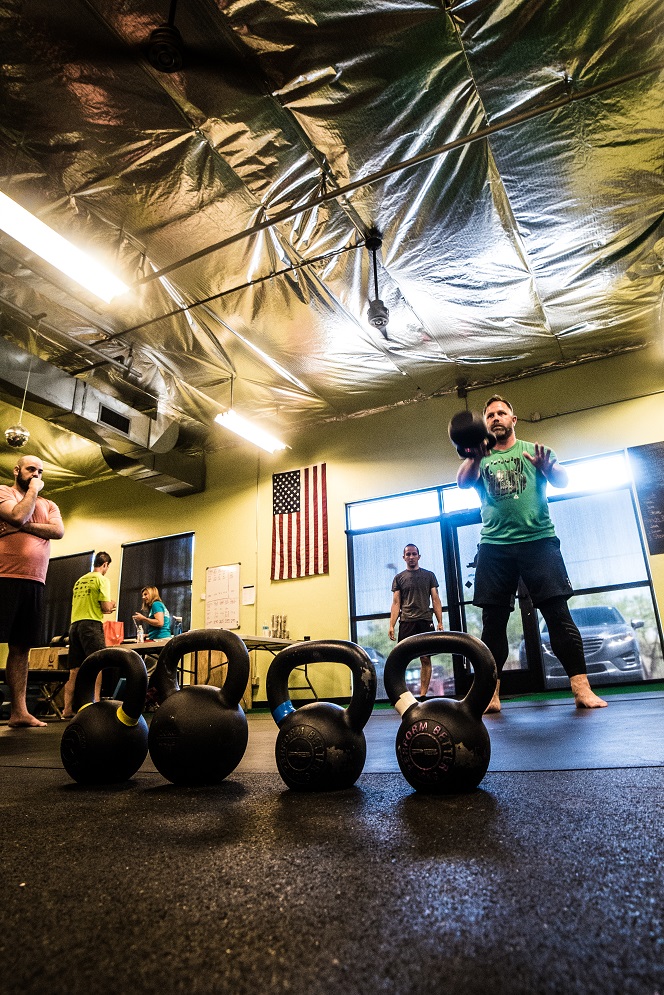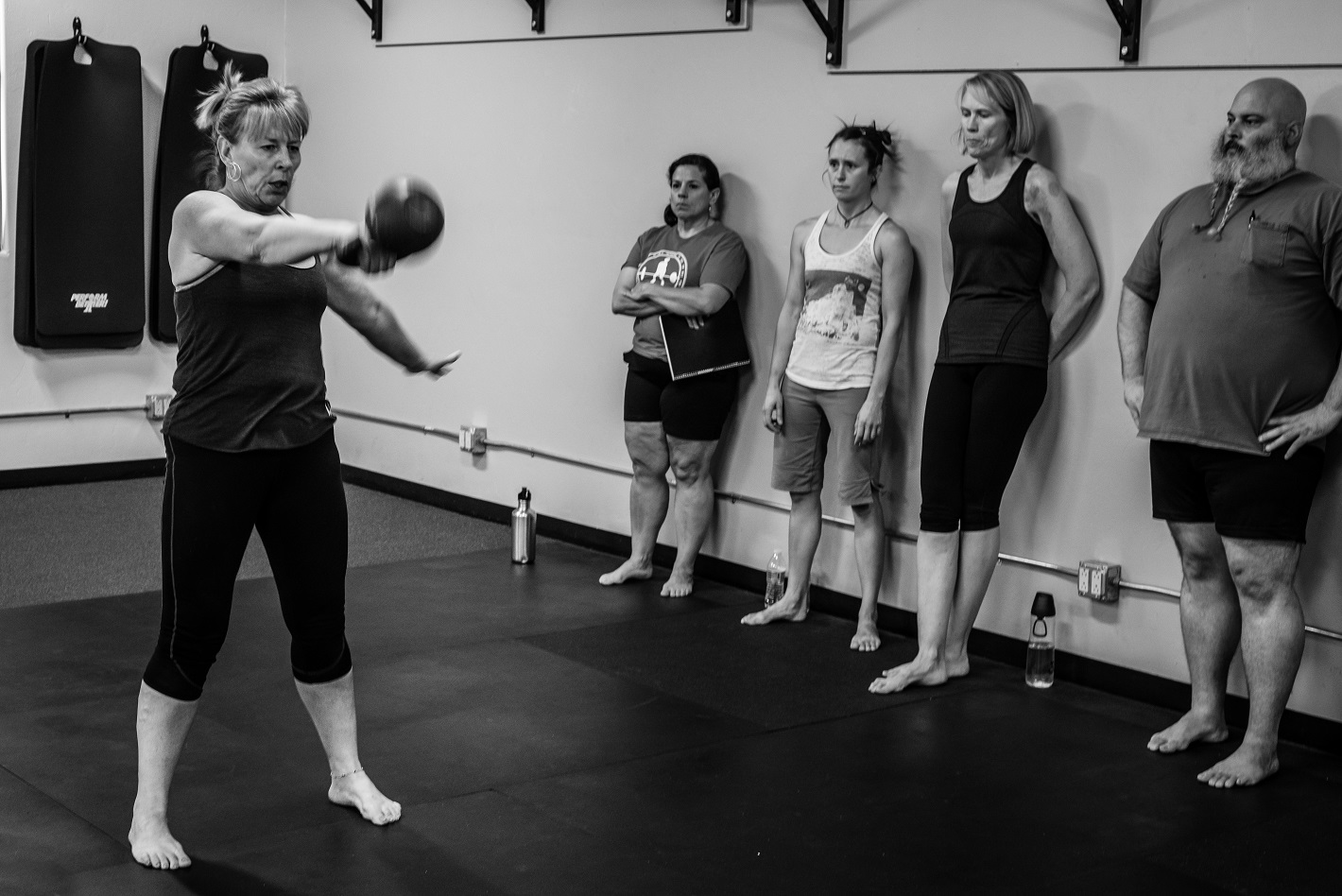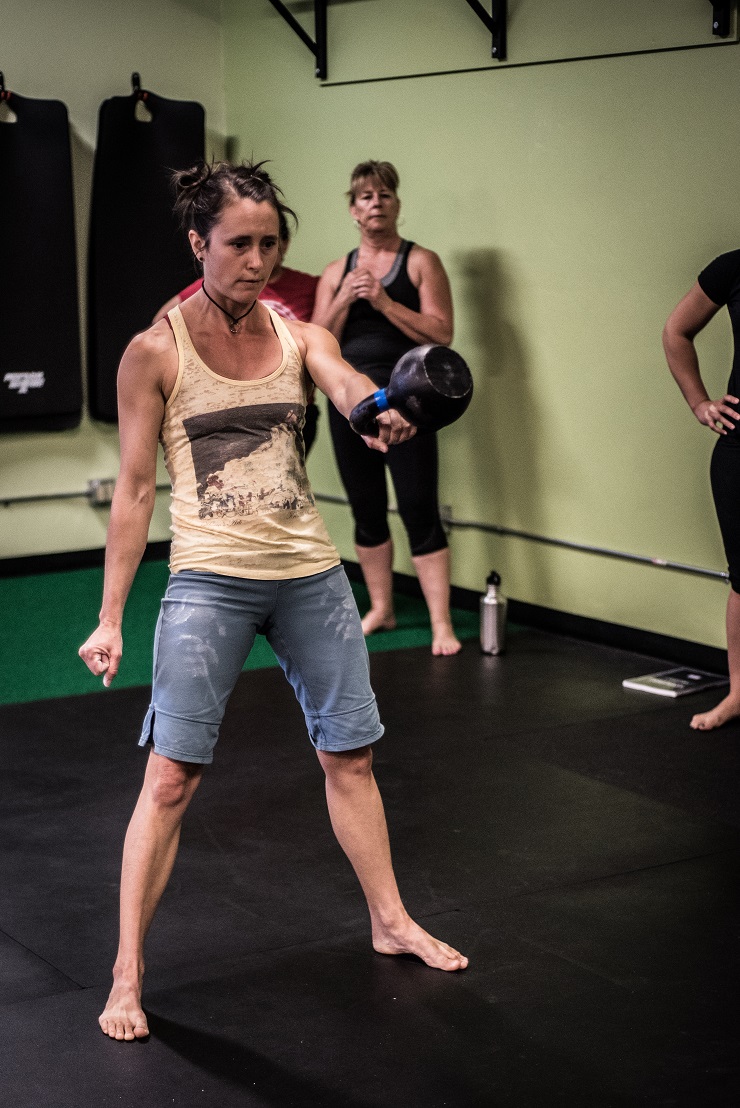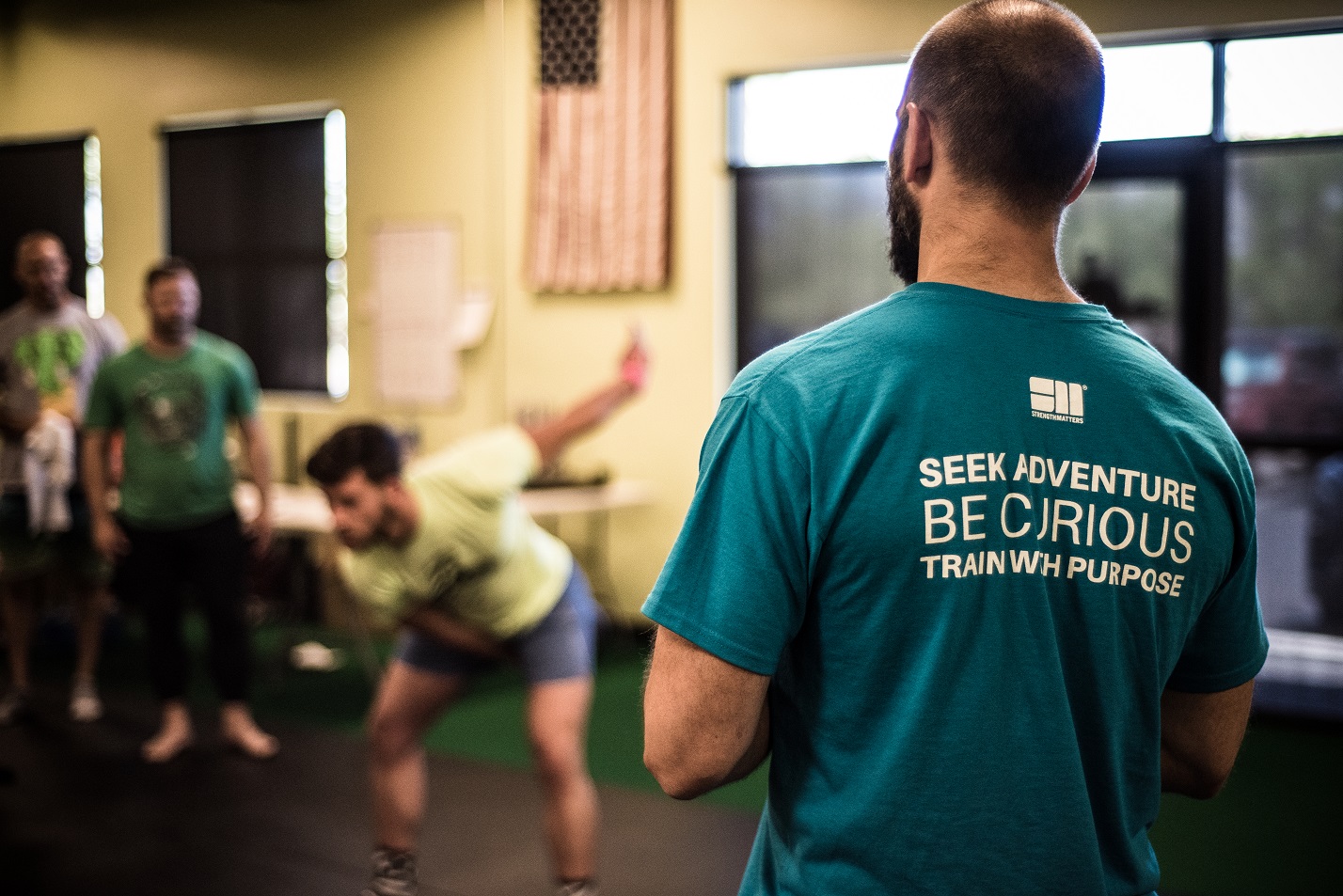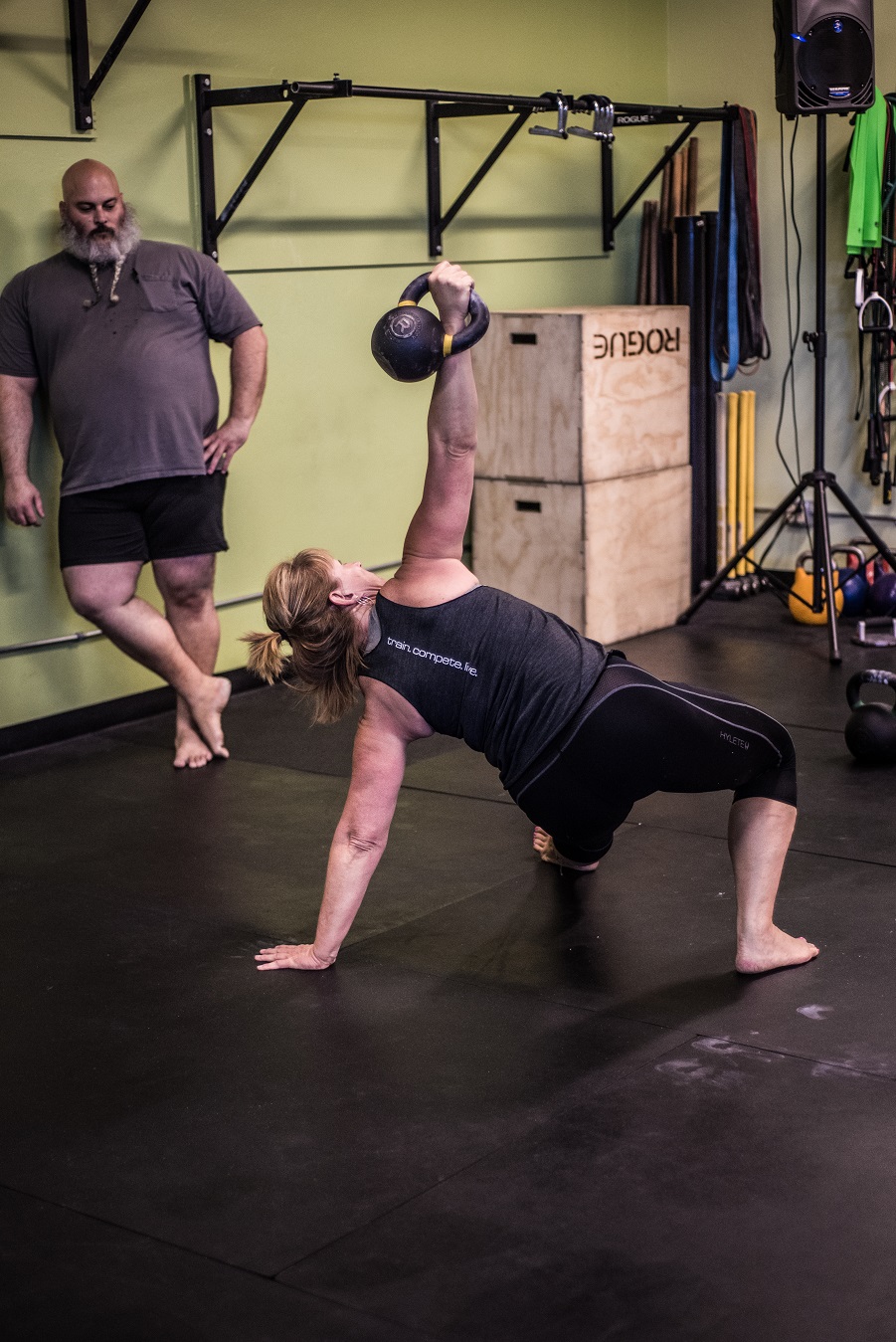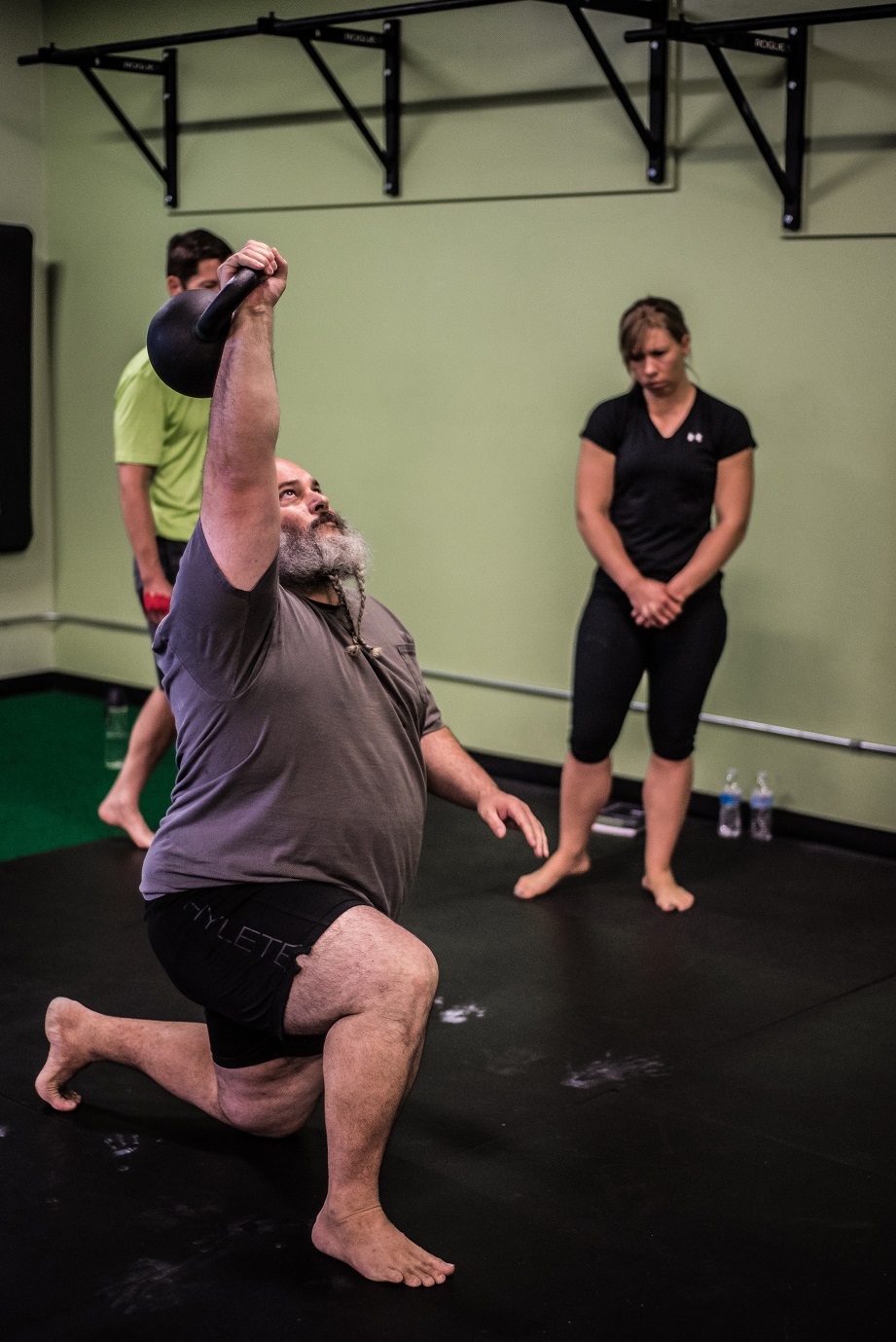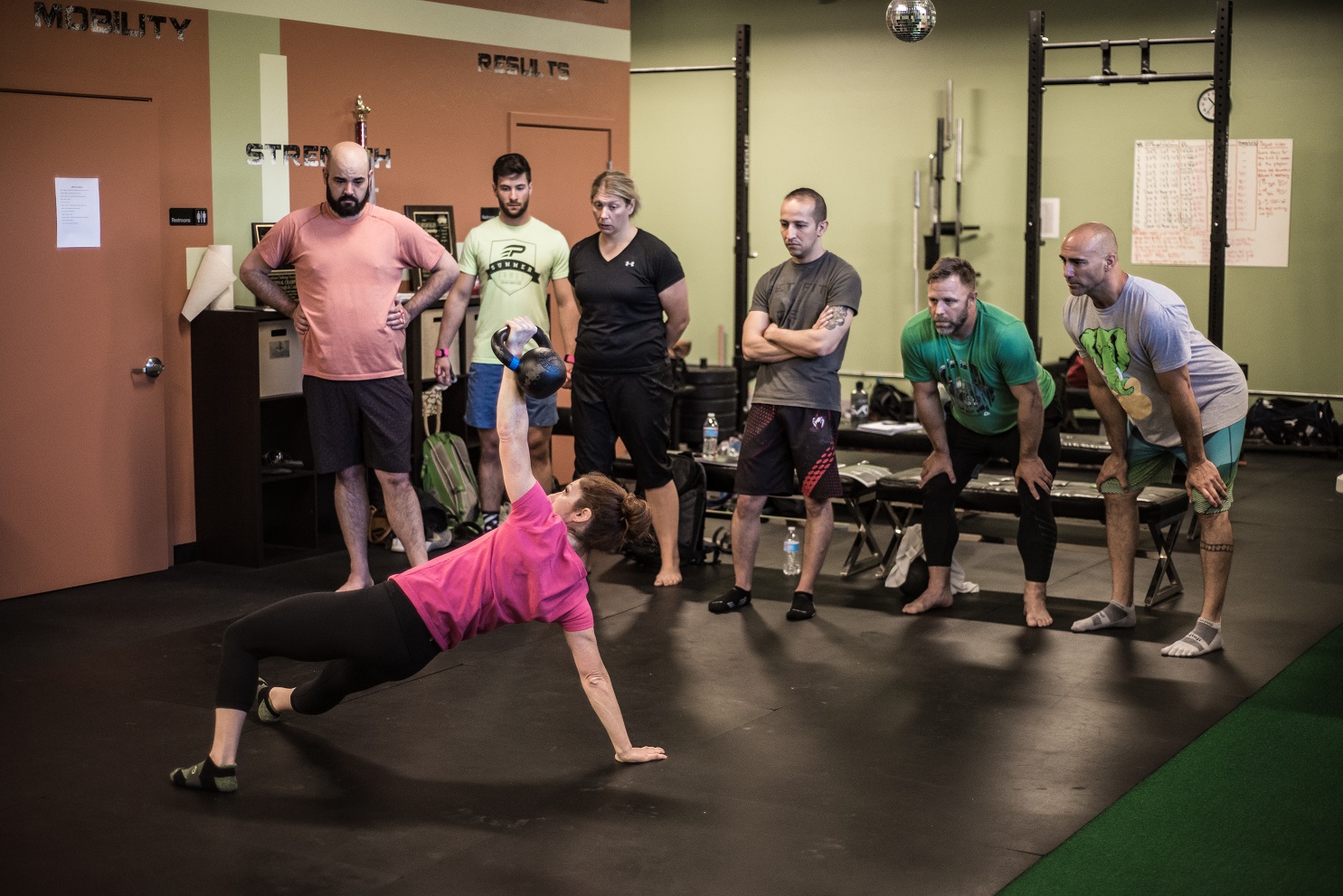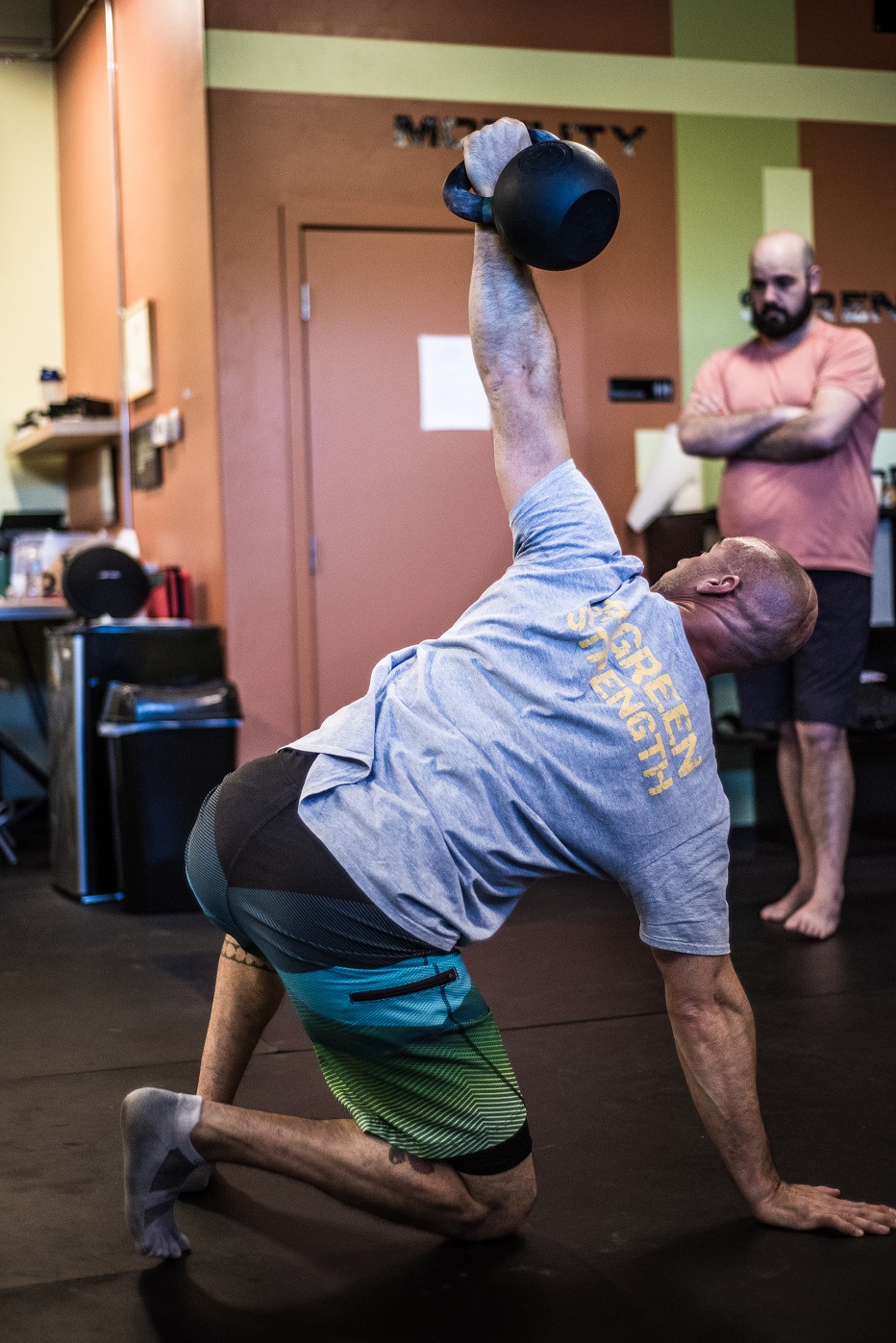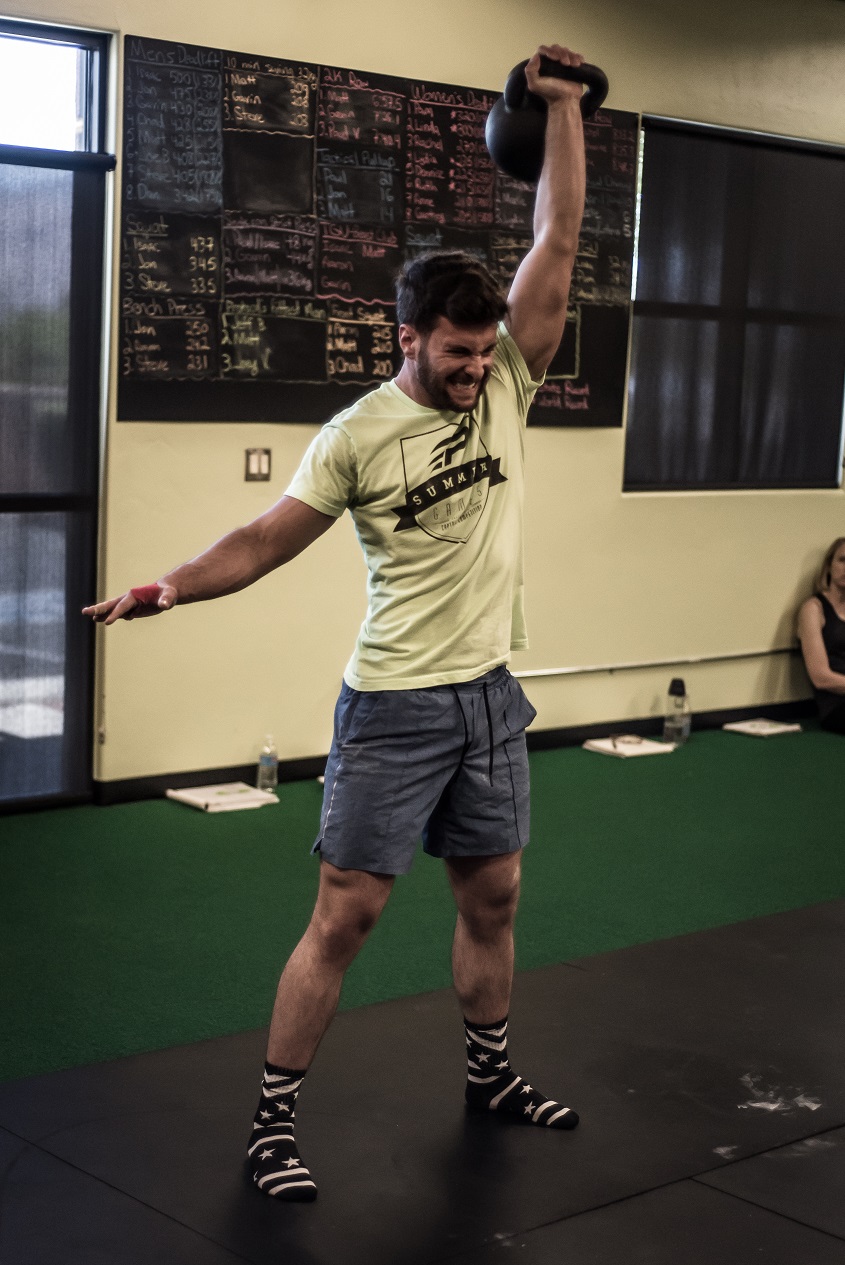 The feedback we've been getting over the past couple weeks has been absolutely awesome and I can't thank all the instructor candidates enough. Three straight days of this stuff can be both physically and mentally draining. Your ability to survive the weekend is definitely a testament to your training. It was an incredible honor to work with and learn from all of you!
I'll leave you guys with the same thing I tell anyone who has worked with me in the past: Once a student, always a student. Please don't hesitate to reach out me if I can be of any additional support. I hope to see you at another workshop, cert, or SM Summit sometime soon!
Until Next Time,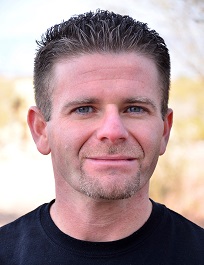 Jerry is a coach, clinician, author, and blogger. He is also the owner and founder of The Protocol Strength & Conditioning, a fitness facility and coaching program designed to help ordinary people move better and become stronger. He has devoted himself to seeking out better answers, and distilling them into practical programs that produce great results. He provides workshops, clinics, and kettlebell certifications through the UK-based company Strength Matters, and writes the internationally-read blog, 'The Healthy Addiction'. He lives in Tucson, Arizona USA with his wife Marie and dog Sadie.