After having to take a break from competing in 2020, Team Protocol was back on the platform this year!
In today's post, I'd like to take a moment to highlight some of the great accomplishments of our team. Enjoy! (*all lifts and weight classes have been converted to pounds from kilos)
Kristina Bergdahl-Martel had her very first platform experience! In the 123-pound weight class, she squatted 204, benched 100, and deadlifted 242. Awesome work Kristina!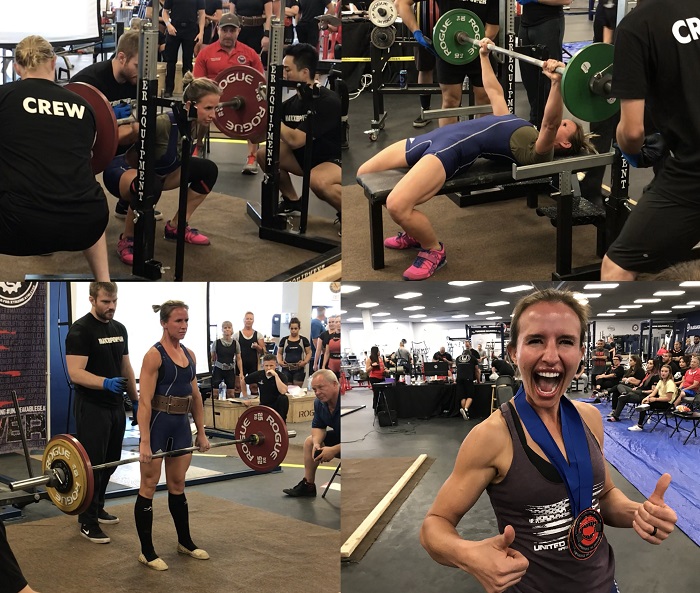 Veteran lifter Roxanne Chance had an incredible day with four state records! In the 106-pound weight class and at the tender young age of 66, she had a squat of 127, bench 82.5, 187 deadlift, and 397 total.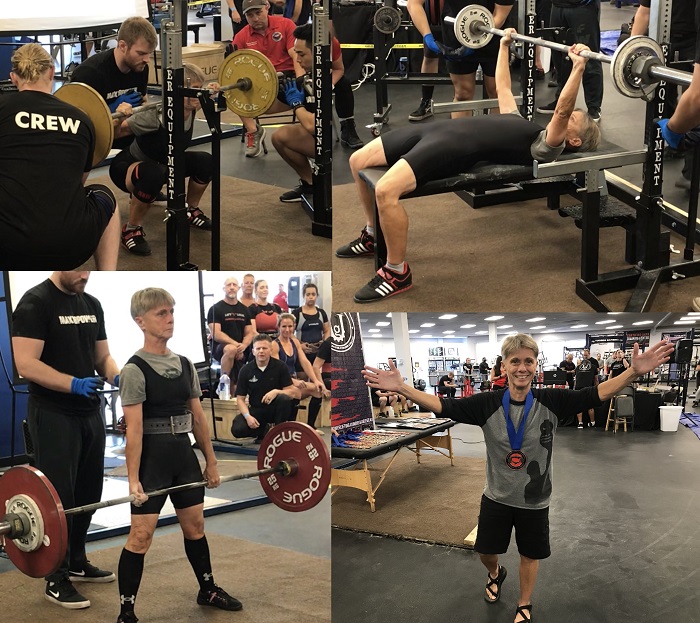 The best part of Roxi's performance was her surprise "Best Lifter" award. This is only the third time in our gym's history and we've taken this highly-coveted prize home! Congrats Roxi!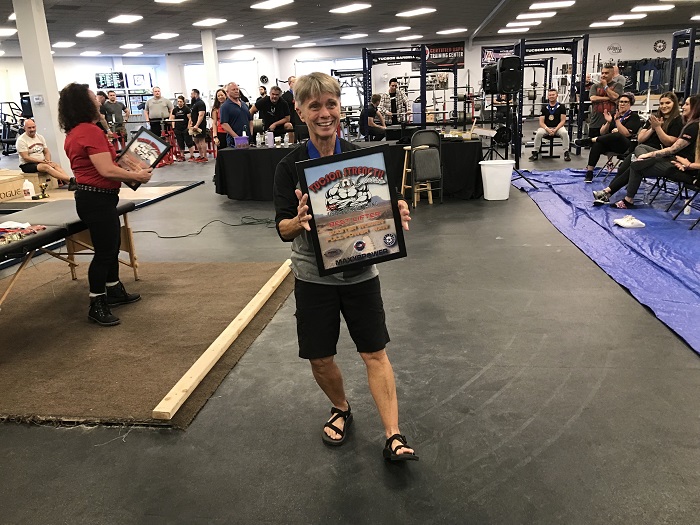 Justin Cheung had his very first experience on the competition platform this year! In the 148-pound weight class, this young man squatted 303, benched 154, and deadlifted 275.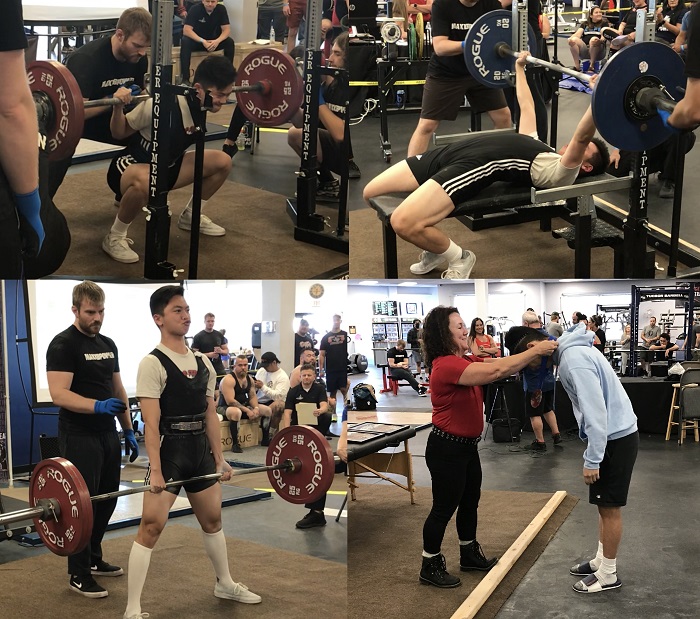 My fearless training partner (and massage wizard) Coach Terry Hall gave her hands a break from massage to come in and squat 242, bench 137.5, and deadlift 275. Big day for Terry!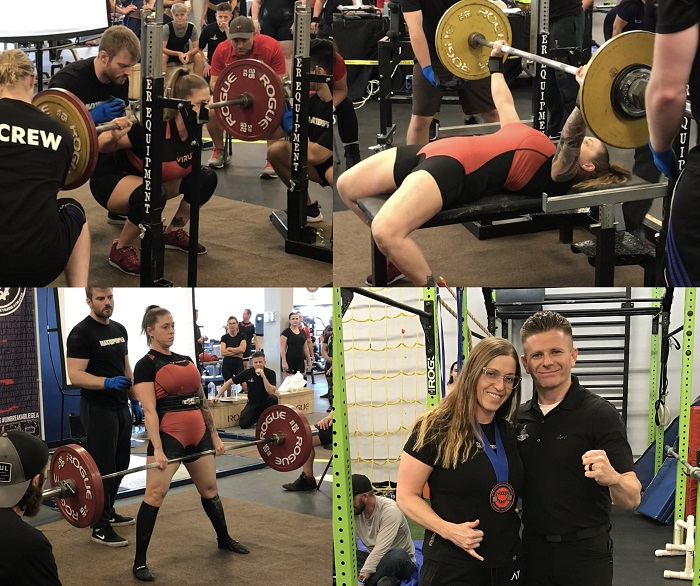 After a long break from the platform, veteran lifter Coach Linda Kubiak had a great day with a 220 squat, 110 bench, and 298 deadlift… setting new state records in all three lifts plus a record for total combined lift. Awesome work Linda!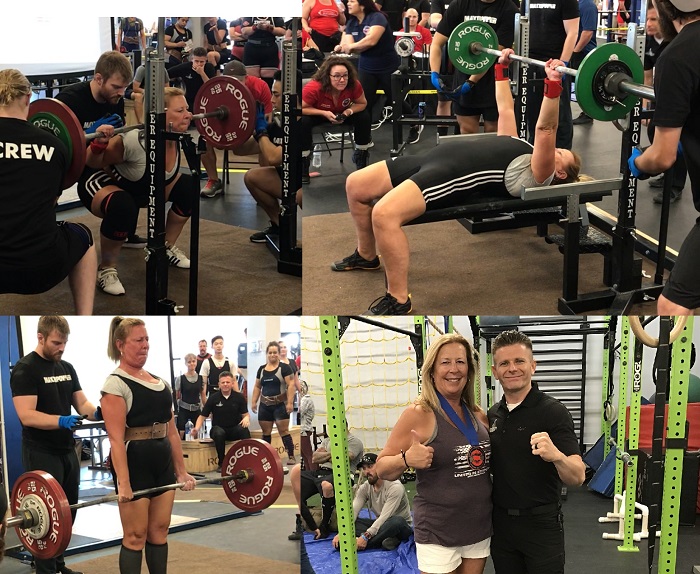 Another first-timer, Anna Monterosso had a killer day on the platform! Squat 260, bench 165, and HUGE 325 deadlift. Her name has officially been to the short list of ladies in our gym who are in the double-bodyweight deadlift club. Awesome work Anna!
This was Kaiti Ochoa's first time on the platform! She had a great day with a 214 squat, 88 bench, and 225 deadlift. Way to go Kaiti!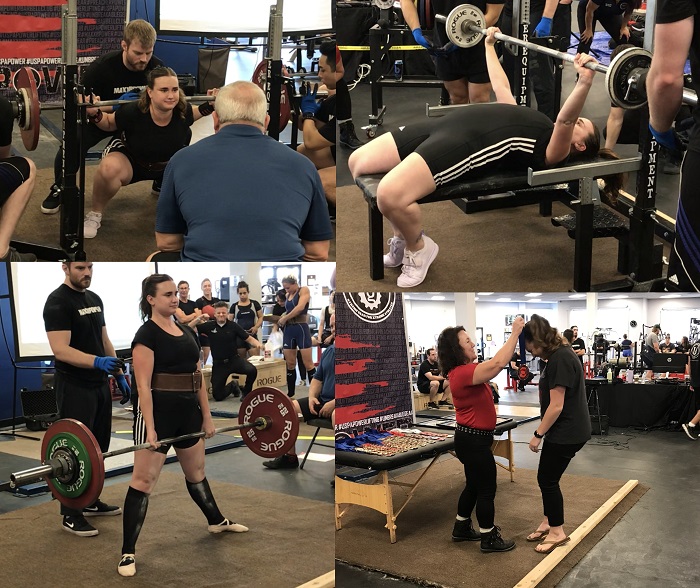 Last, but not least, my beautiful wife Marie dominated the 60-64 senior master division with four state records with a 127 squat, 82.5 bench, a BIG 242.5 deadlift, and a 452 total at a bodyweight of 119. Awesome work honey!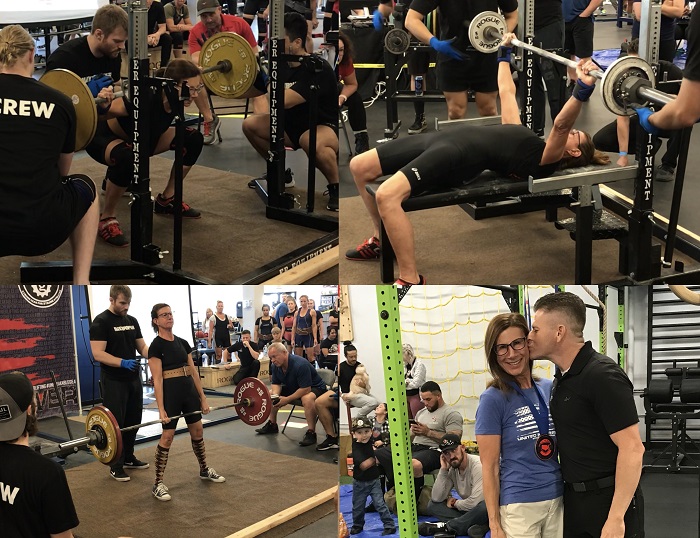 So, with 8 first place awards, 12 state records, and a best lifter award… I'd say it was a pretty good day!
Of course, we will also be doing this again next year. Do you think you have what it takes to join Team Protocol? If so, I'd love to talk with you.
Until next time,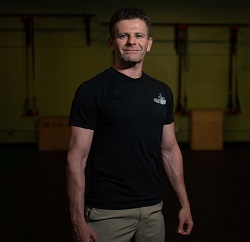 Jerry Trubman is a coach, clinician, author, blogger, and powerlifting state champion. With over two decades of lifting experience, he has devoted himself to seeking out better answers, and distilling them into practical programs that produce great results. Jerry has coached "Team Protocol" to 4 National Powerlifting Championships in the 100% Raw federation. He writes the internationally-read blog, "The Healthy Addiction" and lives in Tucson, Arizona with his wife, Marie, and dog, Asher. To subscribe to his blog, click here.