By: Jerry Trubman, Owner and Founder
Today's post may seem a little out of character for me. As someone who considers himself a 'writer', I often use this as a type of therapy. If you choose to continue reading, thank you for humoring me…
Last week, Marie and I had to say goodbye to our beloved dog, Sadie. Not only was she a treasured member of our family, but she also spent time at the gym, so this loss was felt by many in The Protocol family as well.
She wandered into my life about six and a half years ago while helping my dad unload a storage unit in the middle of nowhere. Someone had dumped her off there. She was skinny, dirty, and very hungry. The picture below was taken after we got her a bath...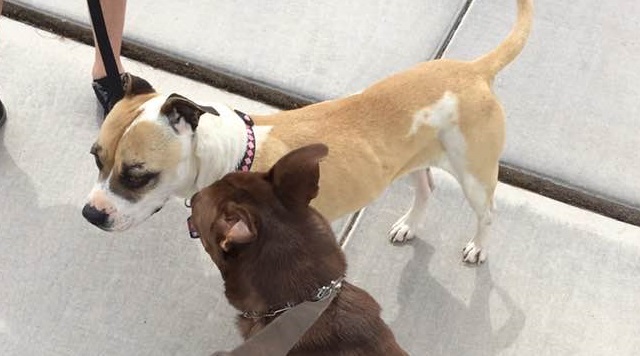 I wasn't a 'dog person'. I bought a new truck 4 days prior to this, and there was "no way in hell" that my dad and his pals were going to convince me to put this filthy animal in my brand-new pickup.
However… her sweetness won me over.
They had an extra blanket to drape over the passenger seat so she wouldn't dirty my truck, and I brought her to my house and promised my dog-loving father that I'd watch her for 'just for a week or so' until we could find her a permanent home.
Unbeknownst to me, 'home' had already been found. I quickly worked to bulk her up, and she was all for it!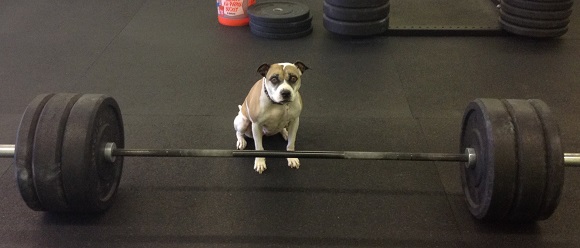 She was just my speed: Quiet, loving, and just fun to have around. She didn't know any commands, potty training, etc. But learned quickly. She breezed through obedience training and advanced obedience. She became my travel pal, gym dog, everyone's new best friend.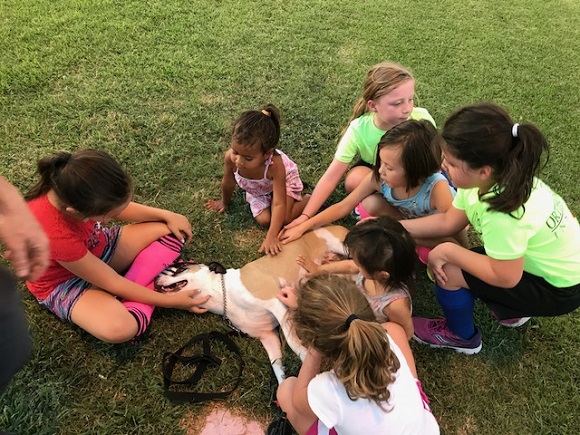 Unfortunately, dogs live infuriatingly short lives. This may sound esoteric for a fitness blogger, but I'm one of those weirdos who believes that every living being that comes into our lives, does so for a reason… no accidents here. We either have something to learn from them, they have something to learn from us, or a combination of the two.
I definitely had a lot to learn from Sadie. She provided a cheap education (literally worked for snacks!) on several things I needed to learn. The rest of this post is about those things…
The first one is caregiving. I had mostly cats growing up, and even back when we did have a dog, I was too young to be heavily involved in the caring of it. Dogs require a lot more attention. Sadie was hardly ever away from me for the entire time I had her. I never had kids, so this is closest thing I've experienced to this type of caregiving. These are critically important skills for someone like me who never had the experience.
The second, and most important, was unconditional love. Humans suck at this. Unless you're a person of faith, a parent (sometimes), or a dog owner, there are very few instances where true unconditional love can be felt in our world.
Dogs have this nailed! There's nothing you can do to get your dog to love you any more, and (unfortunately at times) there is nothing you can do to get your dog to love you any less. This is evidenced by people who abuse their pet and it still loves them with all their heart.
If that last sentence made you a little sick to your stomach, congratulations. It means you're a decent human being… unlike the people who owned Sadie before me. Yet, despite all that abuse, she gave her whole heart to me and asked very little in return.
Unconditional hate, however, is something that humans seem to be much better at. If you don't believe me, spend 15 seconds consuming political news. Is there a rule against electing a dog for president?
If you've never been a pet owner, you may have read this and thought, "Dang dude, get over it. It's just a dog."
I get it. I was one of you.
I still can't explain it. I'm not an emotional person, but I've cried every day since she passed and I miss her in ways I just can't put into words. Think whatever you want of me.
2020 has not been an easy year for any of us… especially gym owners. As my world seems to be burning down around me, Sadie's passing snapped me back to the reality of what really matters. When I first brought her home, I didn't want to keep her. But there was something that kept tugging at me saying, "Look dude, there's some stuff you need to get figured out in life, and this is the creature that's going to teach it to you. I know you're not a dog person, so I made her super well behaved and mellow to make your job as easy as possible. I'm asking you to step up right now and do the right thing. It's for your own good. You'll thank me later."
So, I did. However, it wasn't until this week that all those reasons suddenly became clear.
The outpouring of support and love has been pretty spectacular. There's no way Marie and I can respond to all of them individually, so thank you so much to all who reached out. It turns out these little boogers impact the lives of many other people too. It's been interesting to see how other dog owners instantly felt the pain we were going through.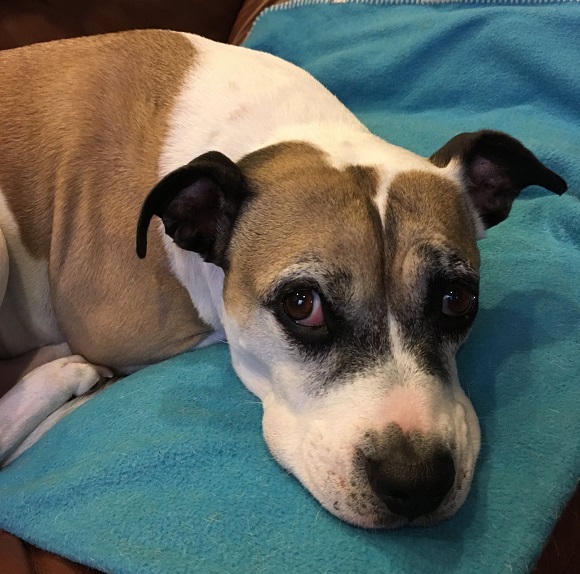 So, until we meet again… goodbye, sweet girl. Daddy loves you.
Thanks for reading,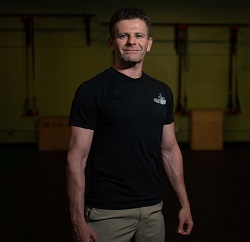 Jerry Trubman is a coach, clinician, author, blogger, and powerlifting state champion. With over two decades of lifting experience, he has devoted himself to seeking out better answers, and distilling them into practical programs that produce great results. Jerry has coached "Team Protocol" to 4 National Powerlifting Championships in the 100% Raw federation. He writes the internationally-read blog, "The Healthy Addiction" and lives in Tucson, Arizona with his wife, Marie. To subscribe to his blog, click here.