By: Jerry Trubman, Owner and Founder
It's that wonderful time of year where all the articles about what celebrity trainers do with their A-list clients start making their way around the social media feeds. They are usually published by very reputable sources (sarcasm intended) such as Shape, People Magazine, and so forth. For the majority of my readers, today's post is a comedic piece, but some may actually stumble across these articles and wonder if they should trust the information/exercise/diet advice that is being espoused. Even I myself have always said that those at the top didn't fall there. Many of these trainers charge for an hour what most trainers earn working with people for an entire day. Maybe they have some good ideas? Well, I hope this post sheds some light. Enjoy!
To put a finer point on it, this is the article I'm talking about from Shape Magazine. The article talks about the guy who trains Charlize Theron, along with a long list of other celebs (Jessica Biel, Cameron Diaz, and Eva Mendes are cited), and what sort of workouts/exercises he gives those ladies to help them achieve their fabulous bods. It is actually my hope you don't click on it, because the last thing this turd needs is more clicks, but I wanted to link it so you know I'm not just making stuff up. I'll put some quotes from it below to spare you the full article. Again, sorry.
Here are some gems from the article…
"Make sure your grip for every exercise is narrow. A wide grip makes the muscles grow wide and your body more masculine."
"Use dumbbells 5lbs and under to avoid getting bulky. …You'll need 3 to 5lb dumbbells."
He also recommends rep ranges between 35 and 75 reps. Ugh…
Please help support our blog by shopping Amazon using the link below...

I've said this many times before and I'll repeat it here: If you go to the gym and lift 5-pound dumbbells, and then walk out of the gym with your 10-pound purse, to go home and lift your 35-pound kid, I hope your workout is, at least, fun… because it certainly is not effective.
Let's start by clearing up the most important thing: Celebrities, especially the beautiful women being cited in this article, are celebrities for a reason. These are the people who, for the most part, won the genetic lottery. When a trainer has one of these rare unicorns in their gym, they can do literally anything with them and it will work. These ladies were long, lean, and beautiful to begin with! Have you ever heard of a 300-pound woman getting the body of her dreams lifting 3lb dumbbells? Didn't think so.
As far as the chosen grip determining the masculine/feminine appearance of a muscle… well… I'd love to see the study on that one. I think we all got a little dumber just by reading that right now.
Decades of exercise physiology research has told us that we cannot build long-lean muscle out of short stumpy muscle no matter the exercise selection/rep ranges/loads/grip width/etc. We also know that women will not grow masculine-looking muscle without massive amounts of drugs. It blows my mind that in 20-freaking-20 this crap is still being published!
Please help support our blog by shopping Rogue using the link below...

One of the best conversations I ever had with Pavel Tsatsouline (a REAL instructor that has worked with big names), was to not be so focused on anomalies. Elite athletes are anomalies. Celebrities are anomalies. Navy SEALS are anomalies. He told me if I wanted to build a successful career training people, I need to spend WAY more time researching what works for the other 99% of the population… and do lots and lots of that.
It saddens me that these types of articles are still appearing in women's magazines. Can you imagine if an article was published in a men's magazine that said certain types of weightlifting would make you look like a chick? That sounds more like the premise for a Saturday Night Live sketch… nobody would take it seriously.
We're 3 weeks into the new year, so I'm sure by now much of the New Year's resolution hullabaloo has already started to fade. I hope your gym is getting more-or-less back to normal by now. If it's not, and you're looking for a REAL (and uncrowded!) place to train, look me up. <click here to take advantage of our starter pack!>
Until next time,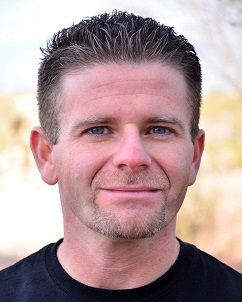 Jerry Trubman is a coach, clinician, author, blogger, and powerlifting state champion. With over two decades of lifting experience, he has devoted himself to seeking out better answers, and distilling them into practical programs that produce great results. Jerry has coached "Team Protocol" to 4 National Powerlifting Championships in the 100% Raw federation. He writes the internationally-read blog, "The Healthy Addiction" and lives in Tucson, Arizona with his wife Marie and dog Sadie. To subscribe to his blog, click here.