By: Jerry Trubman, Owner and Founder
The big day is soon upon us. In just a few days, Americans will be celebrating one of the biggest holidays of the year, Thanksgiving. Many of us will be spending time with parts of our families that we don't get to see often. Sometimes this a good thing! Other times, not so much. If you're a reader of this blog, you're probably someone who is passionate about fitness/nutrition, and this can be an especially stressful time of year for you. The next few days can be difficult to navigate, so the intention of today's post is to share some things I've learned over the years to help ease some of that. In some ways, this post also serves as a reminder to me. For the first time in many years, we are hosting Thanksgiving at our house. I'm pretty excited about it, and feeling optimistic that it will be a good time.
Let's start by getting one thing out of the way quickly: This is a fitness blog, so I'm trying to stay in my lane. However, we are living in highly divisive political times, which makes it hard to write a blog on not being an A-hole on Thanksgiving without bringing up the P-word. I am of the opinion that there are literally thousands of topics besides who is currently occupying the oval office (and how we feel about said person), that are more important in our day-to-day lives that would make better topics of discussion with family members. Perhaps this is a good year to choose from one of those other topics? If you insist on bringing these topics up (or if they come up against your will), please remember that precisely zero minds will be changed in these conversations. The best we can hope for is to better understand someone who we don't agree with in an effort to be a better human to them.
Please help support our blog by shopping Amazon using the link below...

Ok, back to my subject matter. I've said this before and I'll say it again, what you decide to eat on a few select days per year is not going to make or break your fitness goals. We've all heard statistics from reliable sources… our second cousin on Facebook (sarcasm intended) that the average American gains some ridiculous amount of weight during the holiday season (I've heard as high as 8 to 10 pounds), but it turns out according to numerous studies (click here, here, and here for a few of them), this is an urban legend. The summary of the linked articles is that the average American only gains about one pound during the holidays.
The moral to this story: Chill the #$&! out and enjoy yourself.
My wife, who does the nutrition coaching at our gym puts it this way…
"I'm not so much concerned about what you eat between Thanksgiving and New Year's, I'm more concerned about what you eat between New Year's and Thanksgiving."
So, let's say that despite all of that, you still decide to be an orthorexic this holiday (google it, it's totally a thing), here are a few things I've picked up over the years that will help you, my fellow fitness nerd, make it through the end of this week. Enjoy…
"I don't" vs "I can't" – This small change in verbiage can have a huge impact on a conversation about food choices. Although I don't personally have many restrictions in my diet, there are a few things I try my best to avoid. If one of these items makes its way onto the Thanksgiving spread, I won't put it on my plate. If someone asks, "Hey why aren't you eating Aunt Edna's <fill in the food here>?" My response is, "I don't eat that." This is very different from the typical serial dieter's response of, "I can't have that." Which suggests you're struggling through some current fad diet, and instead of enjoying this particular food that you normally love, you've decided to martyr yourself in the name of weight loss goals on this lovely holiday. "I don't eat that" tends to get them off your back.
Very rarely will a pushy relative try to pry any further, but what if they respond with, "Well why not?!?" My next response is another simple statement, "I don't like <said food>." This usually shuts the conversation down. I'm not 5… no one is going to make me eat something I don't like (sorry dad, those days are long over).
"Tell me about what you're doing?" – One of the unfortunate side effects of what I do for a living is that sometimes people see social gatherings as an opportunity to receive free coaching. What's worse is that when people get $0 coaching, they tend to put a $0 value on it, but I digress. It's been my experience that when people ask me for fitness/nutrition advice in these types of settings, what they actually want to do is tell me what they're doing and seek my validation (and sometimes not even that).
So, what to do in this situation? Let them do it! Tear a page out of "How To Win Friends And Influence People" by Dale Carnegie and let them have at it! I can't count how many times I thought someone was asking for advice, but in reality they just wanted to tell me what they're doing. Sometimes it's even interesting and I genuinely get something out of listening to it (sometimes).
To borrow another one from Dale Carnegie… God gave us two ears and one mouth, and they are to be used in that proportion. I've noticed that we all do better in social settings when we're more interested in being interested, rather than trying to be interesting. This will be more natural to an introvert, but it works for everyone.
Get a killer workout on Thanksgiving morning – If you're a dedicated gym rat, Thanksgiving is just another Thursday as far as training goes. For me, Thursday is my run day, which actually works out great because I can get out and burn up some glycogen in preparation for the big meal later on, but your weapon of choice may be something else. We started a tradition when we launched our gym 9 years ago of doing one big workout on Thanksgiving morning called, "The BEAST Before The Feast." We set up a multi-station, high-intensity workout with a variety of fairly low-skill activities so even non-students of our facility can drop in and have some fun. It's been an annual tradition ever since. Yes, it's kind of cheesy, but it's a great way to start the day off right. Regardless of whether you decide to do a workout, run, or even a yoga class, starting a day of big eating out in a caloric deficit and being somewhat depleted glycogen-wise makes the day of eating feel just a little better… even if it's just psychological.
Please help support our blog by shopping Rogue using the link below...

Regardless of how this holiday is for you (or if you read this outside of the US and don't celebrate), I hope you all have a great week! And from our Protocol Family to yours… Happy Thanksgiving!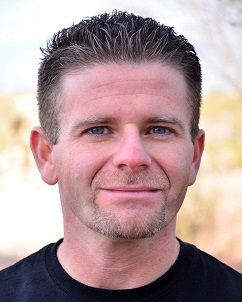 Jerry Trubman is a coach, clinician, author, blogger, and powerlifting state champion. With over two decades of lifting experience, he has devoted himself to seeking out better answers, and distilling them into practical programs that produce great results. Jerry has coached "Team Protocol" to 4 National Powerlifting Championships in the 100% Raw federation. He writes the internationally-read blog, "The Healthy Addiction" and lives in Tucson, Arizona with his wife Marie and dog Sadie. To subscribe to his blog, click here.